Supportive Solution - Bathroom Safety

Some extra support can go a long way
The Supportive Solution is suitable for someone with the normal aches and pains of aging. While still physically functional, they are at a time in life where fall accidents are common and usually require long-term rehabilitation or lead to additional health complications that are never recovered from.
The right bathroom aids reduce the risk of accidents significantly, while also making daily routines easier and more enjoyable. This solution offers stable support for most hygiene tasks and facilitates sit-to-stand transfers.
Recommended functions
Gripping, sitting and toileting
For this person we suggest placing several grab rails in useful positions. We have also included a fixed, but foldable shower seat that is always in place when needed, without taking up space when it's not.
A raised toilet seat is recommended to make daily transfers easier. By using a seat with brackets, mounting and dismounting can be done in a matter of minutes which also allows for use in other locations. An additional stool can be beneficial if needed by the wash basin.
Gripping
Flex grab rails, combined
Stylish grab rails with a modern design. Any number of rails can be connected in a variety of angles.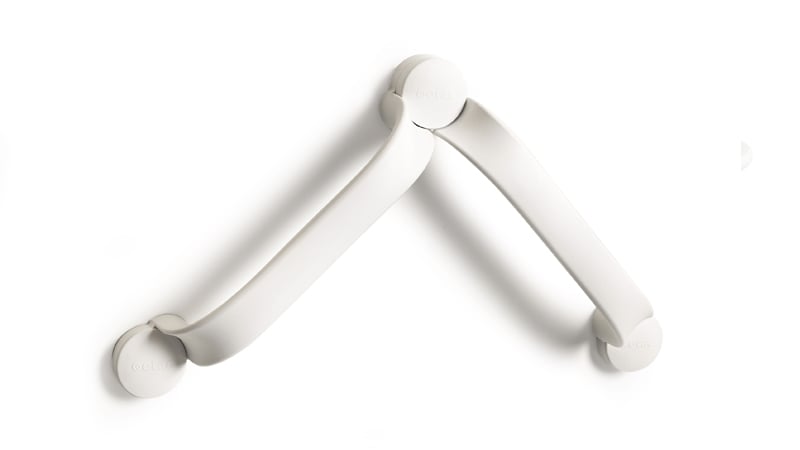 + Secure and ergonomic grip
+ Adhesive and screw mount available
+ Also available in volcano grey
Go to Flex
Sitting
Relax shower seat
A foldable seat with a rounded shape that increases comfort and allows for alternative sitting positions.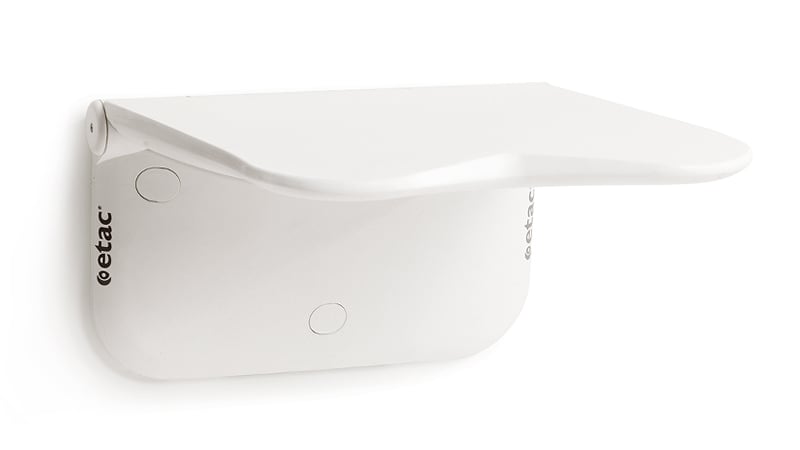 + Folds up flush to the wall
+ Same design series as Flex grab rail
+ Also available in volcano grey
Go to Relax
Toileting
My-Loo with brackets
A raised toilet seat with appealing design. Can be mounted in a matter of minutes without the need for any tools.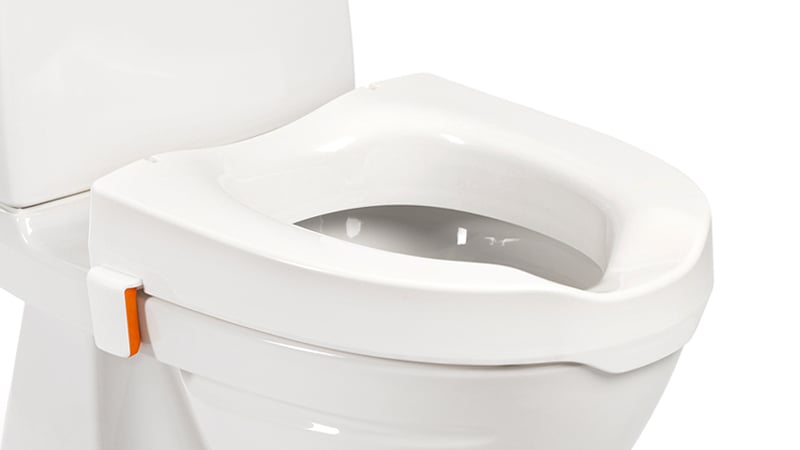 + Available in 2 different heights
+ Easy to mount and remove
+ Blends into modern bathrooms
Go to My-Loo with brackets
Can also benefit from:
Relax soft pad for additional warmth
Additional stool by wash basin
Anti-slip carpet by bathtub or shower
Bath board if having a bathtub
Small aids for personal care
General Safety Tips
Read our list of tips on how to best prevent falls and injuries by making safety adjustments in your bathroom.
Go to General Tips