Kyphosis

In a multi-functional wheelchair, the back is usually adjusted high, covering the shoulders. Make sure the user has full contact with the back support, from the level of PSIS and up, preferably over the top of the kyphosis. The back height is easily adjusted using the 3A adjustments.
Adjust the 3A angles by fine tuning the lumbar angle to suit the individual. If their spine can be corrected even a little, then the smallest of lumbar adjustments will be beneficial for improving head position for feeding, communication, and eye contact.
Back Support: The 3D Back cushon (1) fulfills all these demands. It can be contoured both in the horizontal and vertical plane. Adjust the Dynamic Pelvic Support (2) in the level of PSIS with the user positioned in the active position. The tension adjustable back straps (3) ensure an individual contoured shape and the soft vertical side cushions provide high comfort.
Wedges: The back can be supplemented with Cell Foam Wedges (4) for example if the sides need to be firmer.
Pressure distributors can be added as an alternative to wedges if a firmer support is needed. (11)
An adjustable head support (5) has the best settings to meet a kyphotic user´s head position.
Arm Supports: Usually they need to be adjusted very low. The Narrow Arm Supports (6) can be set as low as 21.5 cm (9").
Tray (7): If the user has the tendency to flex forward, a tray could be a solution. The user can support the upper body with the forearms on the tray.
Tilt and Recline Positions: Combine all adjustment with carefully tried out tilt and recline settings and the chance for a better head position is considerably improved. Secure the active position with Comfort Tilt Lock (8) and Back Angle Control (9). The resting position is secured with Gas Piston Clips (10).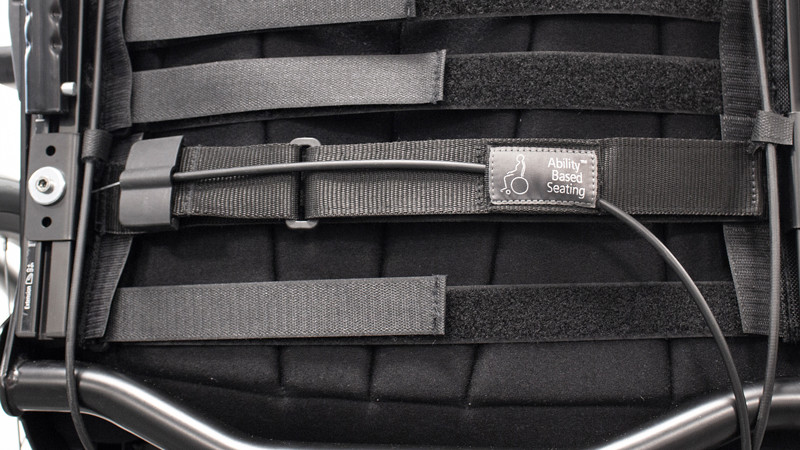 2. Dynamic Posterior Pelvic Support
Automatically relieves the tension in the reclined position and re-tightens in the active position. Adjust the height to the level of PSIS.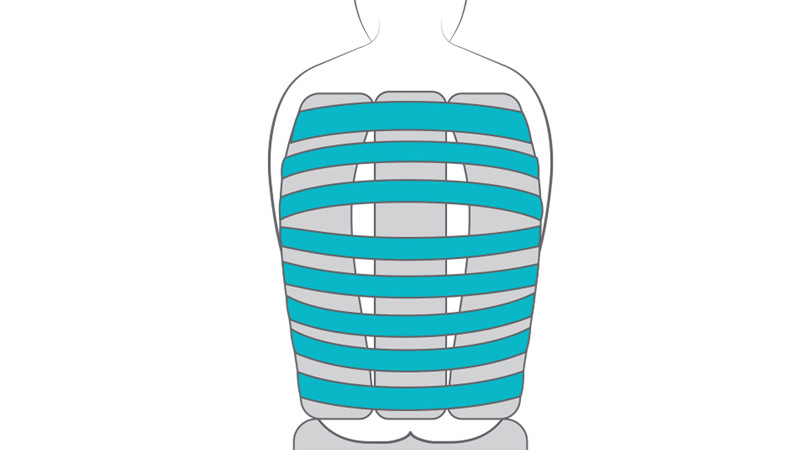 3. Tension Adjustable Back Straps
Adjust the contour with the tension adjustable back straps to ensure there will be enough rear space for the kyphosis.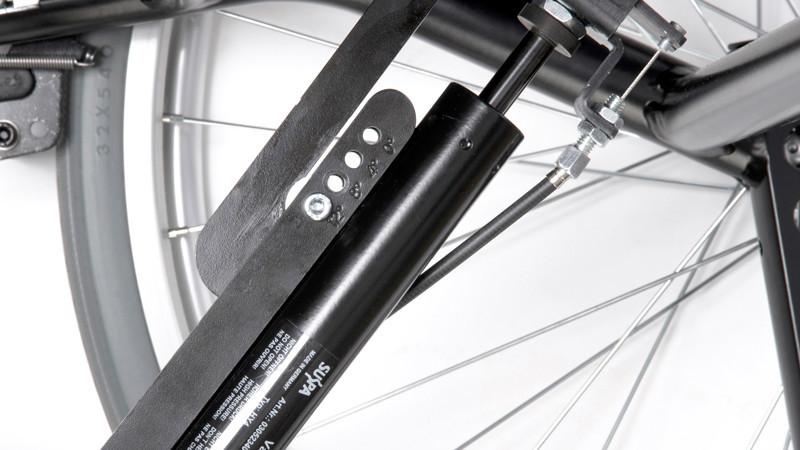 8. Comfort Tilt Lock
This function ensures the same preset tilt position. There are four alternative settings (0°, 4°, 8° or 12°). Choose one position that is frequently used, for activity or rest. Not in combination with Etac Prio electrical tilt.