General tips – Bathroom Safety

Prevalence of fall accidents
Most fall accidents happen at home and up to 80% of those occur in the bathroom. Recent studies show that for people aged 65 and older, falls account for approximately 60% of all injury-related emergency room visits. Factors such as slippery floors, wet surfaces and limited space increase the risk, and if you fall in the bathroom you are more likely to hurt yourself on a hard floor or fixture.
Improving safety in the bathroom
On a positive note, fall accidents can also be relatively easy to prevent and taking some precautionary measures can make a big difference to keeping safe. By assessing general functionality as well as adjusting specific areas of the room, safety can be immensely improved. Learn how to better secure the bathroom by reading our extensive list of tips below.
General tips
Good lighting day and night is key for safety.
The best way to prevent falls is by reducing the time you stand. Make sure you have a stool or seating of some sort.
Use furnishings made for wet environments which provide grip, have drainage etc - not regular furniture.
Avoid cluttering, carpets or loose items on the floor to minimize the risk of stumbling.
If possible, adjust narrow doors or high thresholds to improve accessibility into the bathroom.
Clean regularly. Soap residue and build-up from condensation can make surfaces slippery.
A warmer bathroom makes us relax and move easier – keep the temperature comfortable.
Place toiletries to avoid unnecessary reaching or bending down.
Bare feet are sensitive. Use a pair of sensible slippers or indoor shoes.
If you use a walking aid, make sure to keep it close. A cain or crutch should lean against a support so it doesn't fall to the floor.
Furnishings of contrasting colour can improve visibility and help compensate for poor lighting or impaired vision.
Bring your mobile phone into the bathroom. That way you can get help quicker if you need it.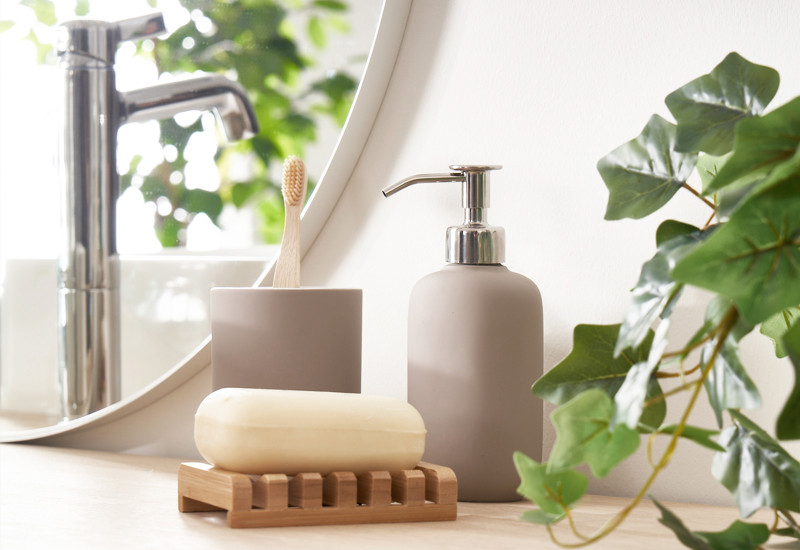 By the wash basin
Keep soap and towels within close reach to avoid spillage on the floor.
Place shelves at eye level rather than having to reach up into a cabinet or bend down into a vanity unit for toiletries.
Minimize loose items by having furnishings with fixed mountings.
If you find it difficult to stand for longer periods, use a stool when you brush your teeth, shave, apply make-up etc.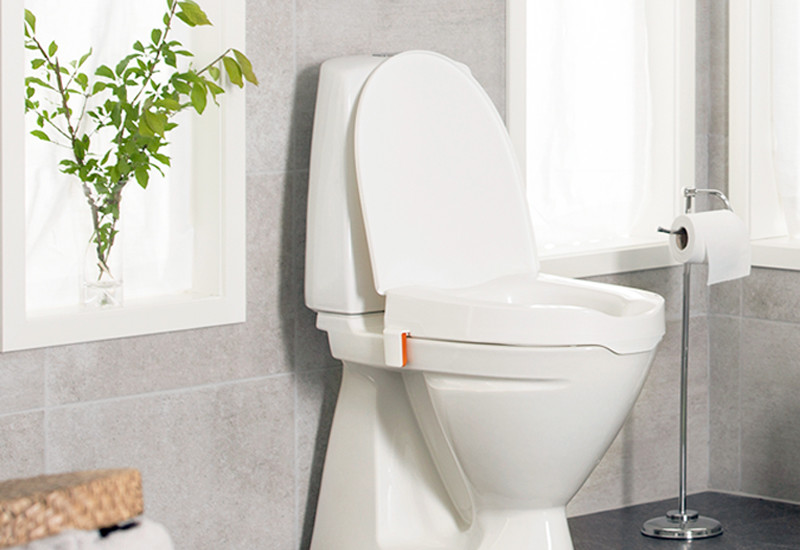 By the toilet
Install a raised toilet seat to reduce the amount of effort needed to sit down and stand up.
Add arm supports to the toilet seat or mount a grab rail on the wall to further facilitate transfers.
Keep toilet paper, air freshener and other necessities within reach.
Men are recommended to sit down when using the toilet.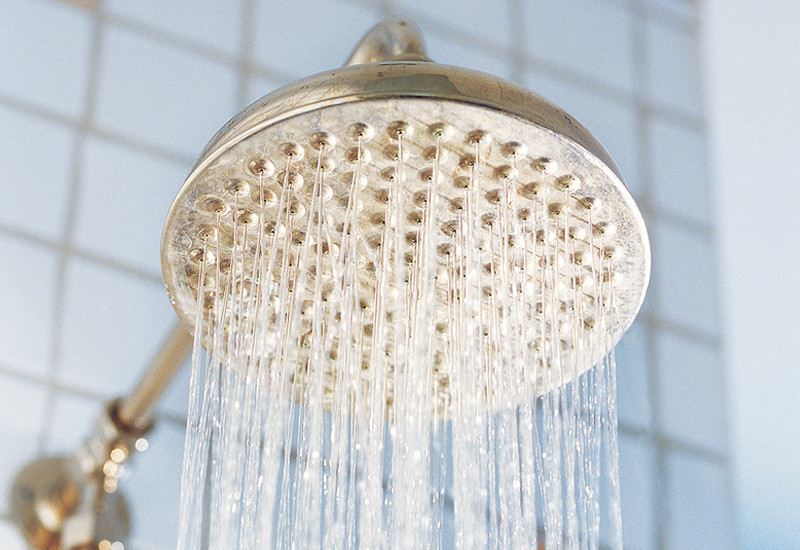 In the shower
Use a stool while showering and when drying afterward to prevent slipping.
Make sure you have something to hold on to by installing one or two grab rails.
Keep soap and shampoo where they are easy to reach.
If you have a problem with blood pressure or get dizzy easily, be careful when moving from a position with raised arms (e.g. after shampooing).
Add a soft seat to the shower stool if you tend to get cold.
Have towels nearby.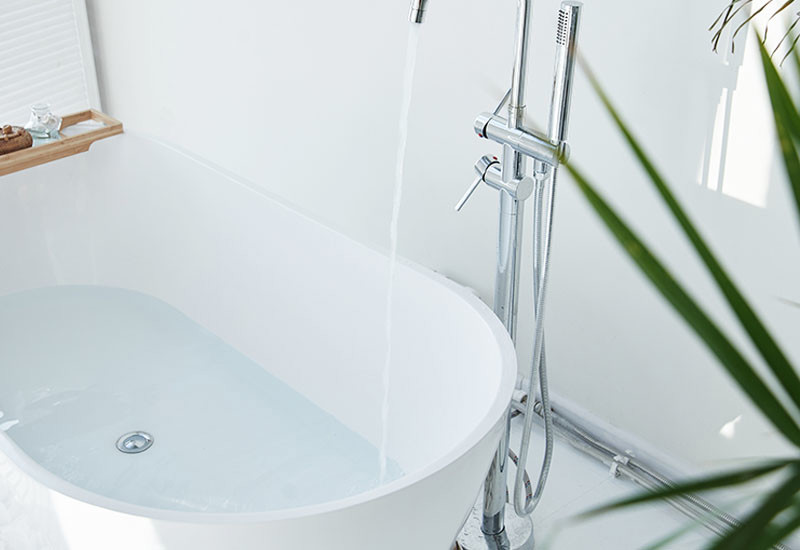 In and around the bathtub
Getting in and out of a bathtub compared to a shower, is a high-risk activity. Place a non-slip mat on the floor and apply anti-slip stickers in the tub.
Install grab bars beside the bathtub to make transfers safer.
Use a transfer bench or bath board for further assistance when stepping in and out of the tub. You can also sit on the board while washing.
Keep towels close by and sit on a stool while drying to avoid standing when wet.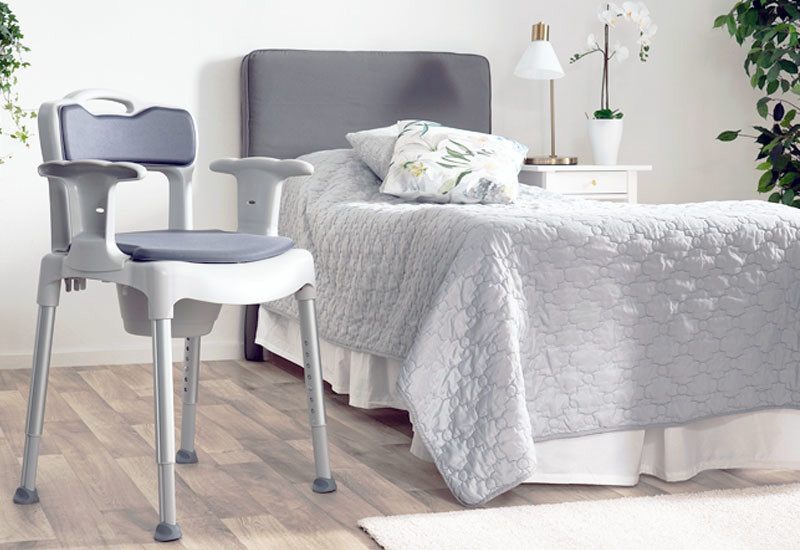 In the bedroom
Bathroom safety starts in the bedroom as many falls occur when going to the toilet at night. Use a commode or pan by the bed to avoid night-time bathroom visits all together.
If not, make sure to clear the pathway and ensure there is adequate lighting all the way to the bathroom. If possible, install a nightlight or motion-sensor lighting.
Keep a bathrobe and sensible slippers near the bed so you can go without getting cold.
Bring your mobile phone in case you need help.
Interested in further reading?
Learn more about the prevalence and prevention of falls in a report from the World Health Organization.
WHO - Facts about falls