Assistive Solution - Bathroom Safety

Promoting self-reliant hygiene routines
Our Assistive Solution can help someone with reduced mobility to maintain independence. This person has the highest risk for fall accidents and might already struggle with daily hygiene routines. Extra support can help to continue self-reliant bathroom visits without the need for personal assistance.
At this level bathroom safety starts in the bedroom, and night-time toileting is important to address. Products with contrasting colours can also be beneficial as they improve visual recognition.
Recommended functions
Gripping, sitting and daytime & night-time toileting
For this solution we recommend grab bars and a shower seat in grey to provide more contrast. We have included arm supports for both toileting and showering, as they are hugely helpful in facilitating sit-to-stand transfers. A soft seat for the toilet adds both comfort and colour contrast.
Last but not least, this solution includes a bedroom commode for night-time toileting. Easy to move, this can also be used as an extra seat in the bathroom.
Gripping
Flex grab rails, grey
Stylish grab rails with a modern design. Any number of rails can be connected in a variety of angles.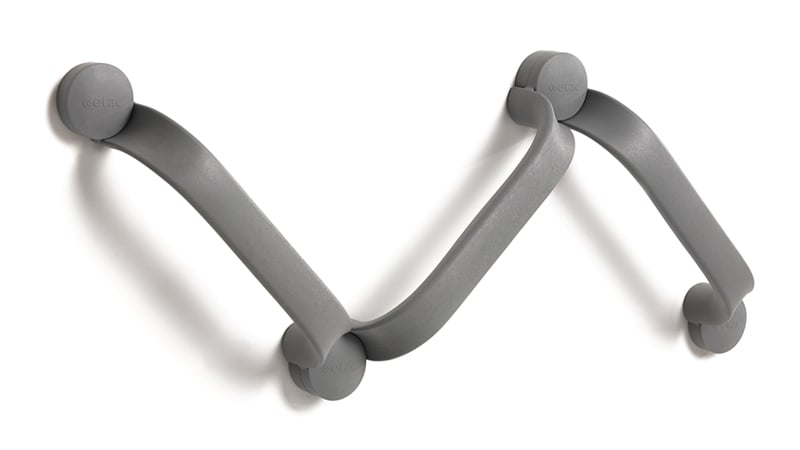 + Secure and ergonomic grip
+ Adhesive and screw mount available
+ Also available in white
Go to Flex
Sitting
Relax with armrests
A foldable shower seat with armrests. The comfortable rounded shape allows for alternative sitting positions.
+ Folds up flush to the wall
+ Same design series as Flex grab rail
+ Also available in white
Go to Relax
Toileting
My-Loo fixed
A raised toilet seat with foldable arm supports. Complemented with a grey soft seat for contrast and added comfort.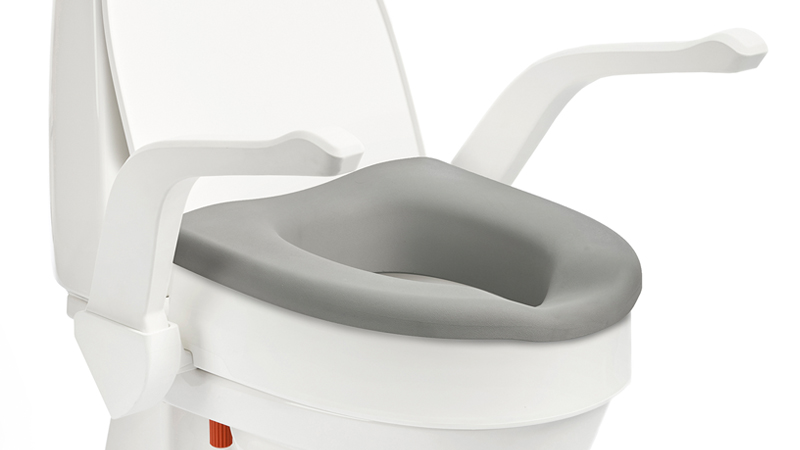 + Available in 3 different heights
+ Patented arm support solution
+ Blends into modern bathrooms
Go to My-Loo fixed
Night-time toileting
Swift commode
A discreet toilet chair that blends into the bedroom. Can also be used as a shower stool/chair or raised toilet seat.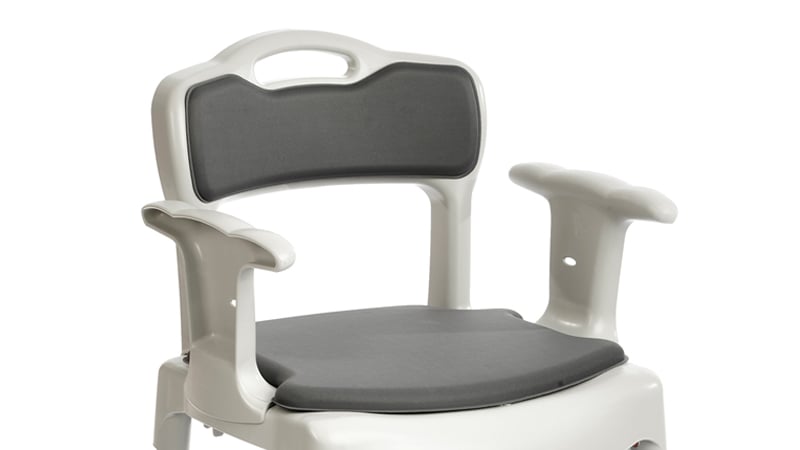 + 3-in-1 functionality
+ Removable pads that conceal a pan
+ Easy to assemble & height adjust
Go to Swift Commode
General Safety Tips
Read our list of tips on how to best prevent falls and injuries by making safety adjustments in your bathroom.
Go to General Tips