Etac Swift Mobil-2
The Swift Mobil-2 is a flexible attendant propelled shower commode chair that gives carers the best possible access for personal care tasks. It is easy to manoeuvre and can be customised to many different user needs.
Unique seat
The seat has a rear opening, giving the carer easy access when assisting the user with personal care tasks. Additionally, the "Etac Easy Clean" friction pattern on the seat surface is unique for Etac and provides the perfect balance between friction and cleanliness.
Comfortable relief
For sensitive users, extra-soft seat cushions are available, providing both support and comfortable relief. The soft and quick-drying backrest and the curved footrests of the Swift Mobil-2, increase user comfort further.
Highly Adaptable
The Swift Mobil-2 has a generous maximum user weight of 160 kg as standard and is height adjustable between 45-60 cm. The armrests are height and width adjustable, 6 cm in each direction. The swing away footrests are height adjustable and are also offered in a shorter version, f.ex. when higher soft seats are used.
Etac Swift Mobil-2 XL
A configuration with a wider back frame is available for larger users, providing an extra 6 cm between the armrests. The XL-back frame is also available as an accessory.
Seat with rear opening
Providing ease of access for the carer and comfort for the user. The unique surface, especially developed for Etac, has the perfect balance between friction and cleanliness, non-slip and hygienic!
Adjustable armrests as standard
Easily adapted to various user needs. Adjustable both in height and width, +/- 6 cm in each direction.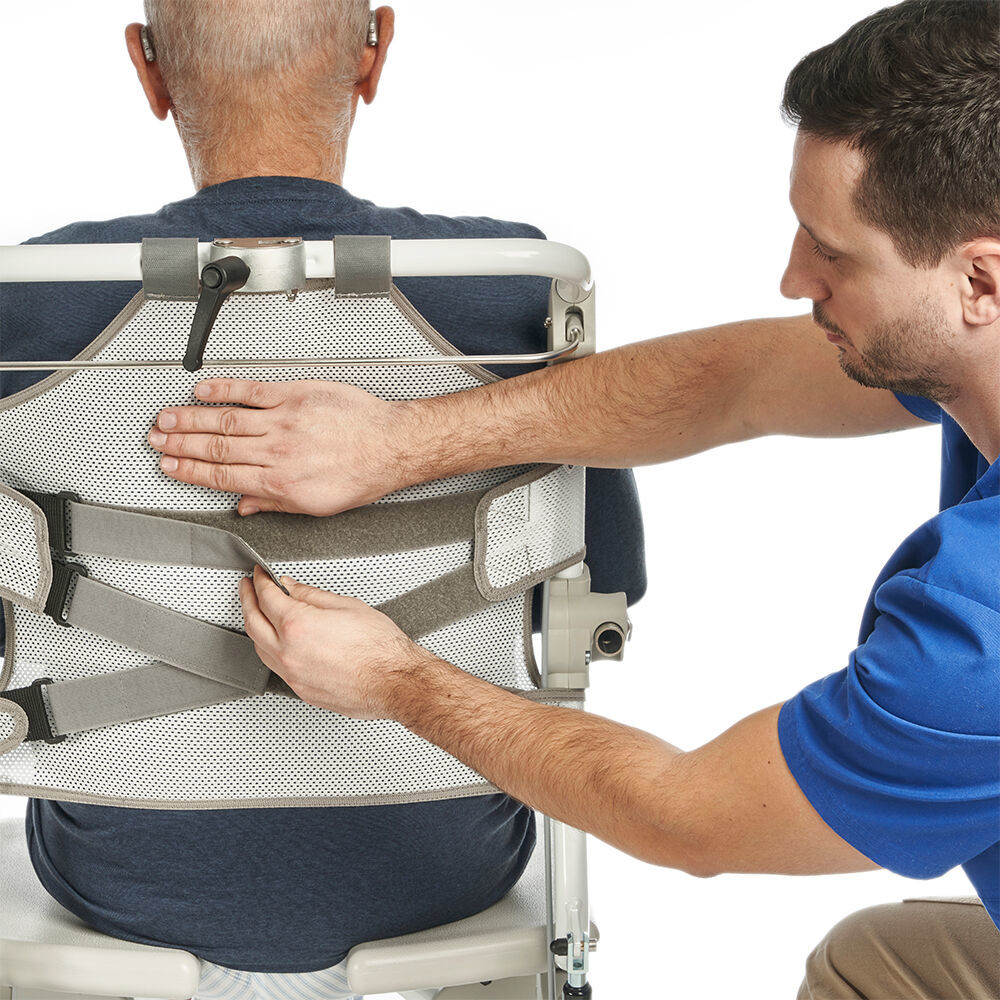 Adjustable backrest
Easily adjusted for posture, body shape and maximum comfort. Fitted with two fasteners around the pushbars. Soft and quick-drying material.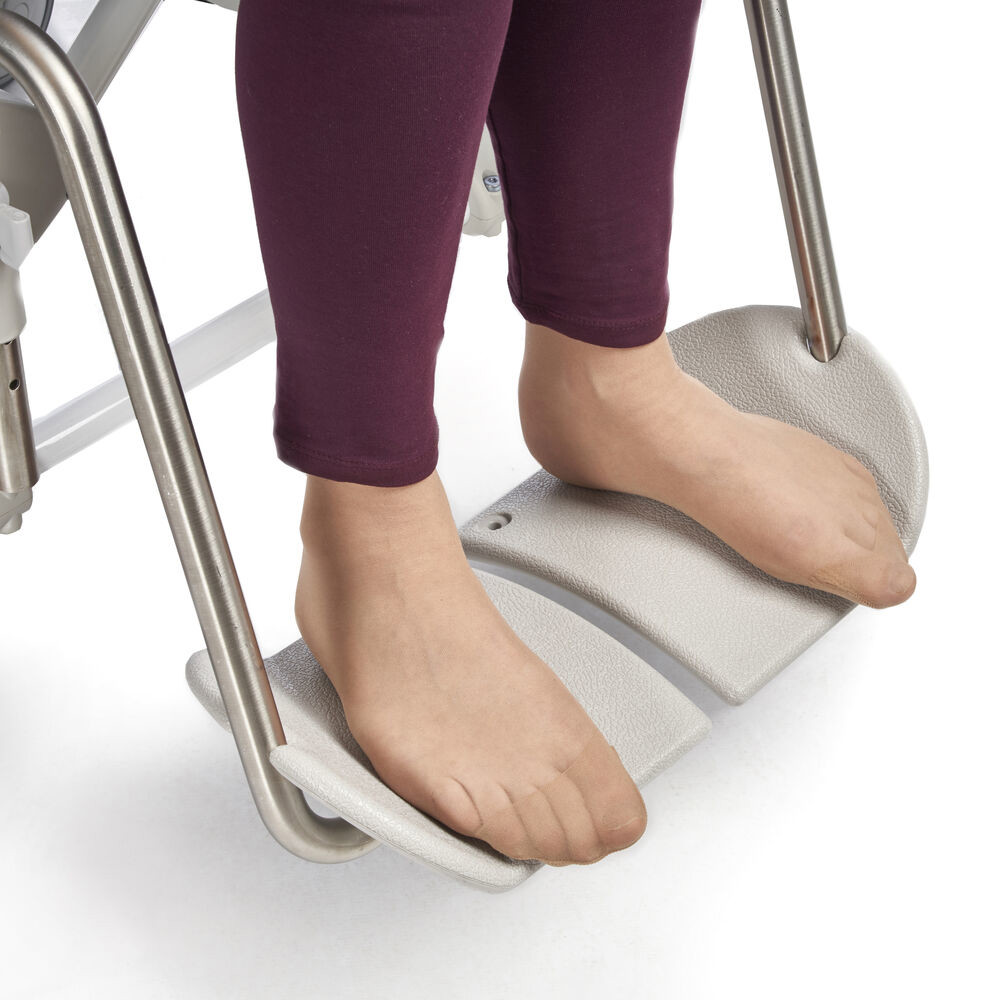 Ergonomic footrest
Curved footplates provide instep and arch support, ensuring comfort, stability and relaxation.
Specifications
Length (mm)
930
Seat depth (mm)
465
Material
Chassis: powder painted steel. Seat/Arm supports: polypropylene. Back support: polyester/Velcro. Foot support: polypropylene. Castors: polyamid/TPE, lockable, ball bearing.
Seat height (mm)
450-600
Maximum user weight (kg)
160
Seat width (mm)
500
Opening: depth x width (mm)
300x210
Weight (kg)
16.6
| | Etac item number | Width between arm supports (mm) | Width (mm) |
| --- | --- | --- | --- |
| Etac Swift Mobil-2 partly assembled | 80229400 | 420/480/540 | 570/580/640 |
| Etac Swift Mobil-2 assembled | 80229401 | 420/480/540 | 570/580/640 |
| Etac Swift Mobil-2 partly assembled with bucket holder | 80229404 | 420/480/540 | 570/580/640 |
| Etac Swift Mobil-2, with pan holder | 80229406 | 420/480/540 | 570/580/640 |
| Etac Swift Mobil-2, partly assembled with XL back | 80229467 | 480/540/620 | 580/640/700 |
Documents
Download of user manuals are intended for expedient purpose only. The products in reference may be subject to change without prior notice and reader's discretion is advised to ensure coherence with product version and article number as well as the appropriate translation.