Immedia LeanOnMe Ring
The neck cushion is used to provide stable and relieving support when a normal pillow is not considered appropriate
It is well suited for users suffering from Huntington's disease, and others who develop occipital pressure ulcers. For users with poor head control, it can also be used in a half-seated bed or armchair to provide good headrest. The neck cushion can easily be taken on trips to relieve sore neck muscles and vertebrae.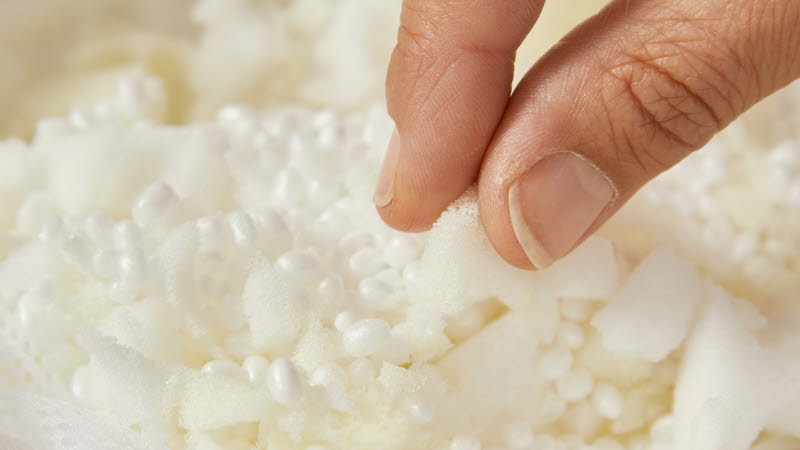 Immedia LeanOnMe introduction video
In this video, you get an introduction to the benefits of using the soft, relieving and easy-to-use Immedia LeanOnMe positioning cushions.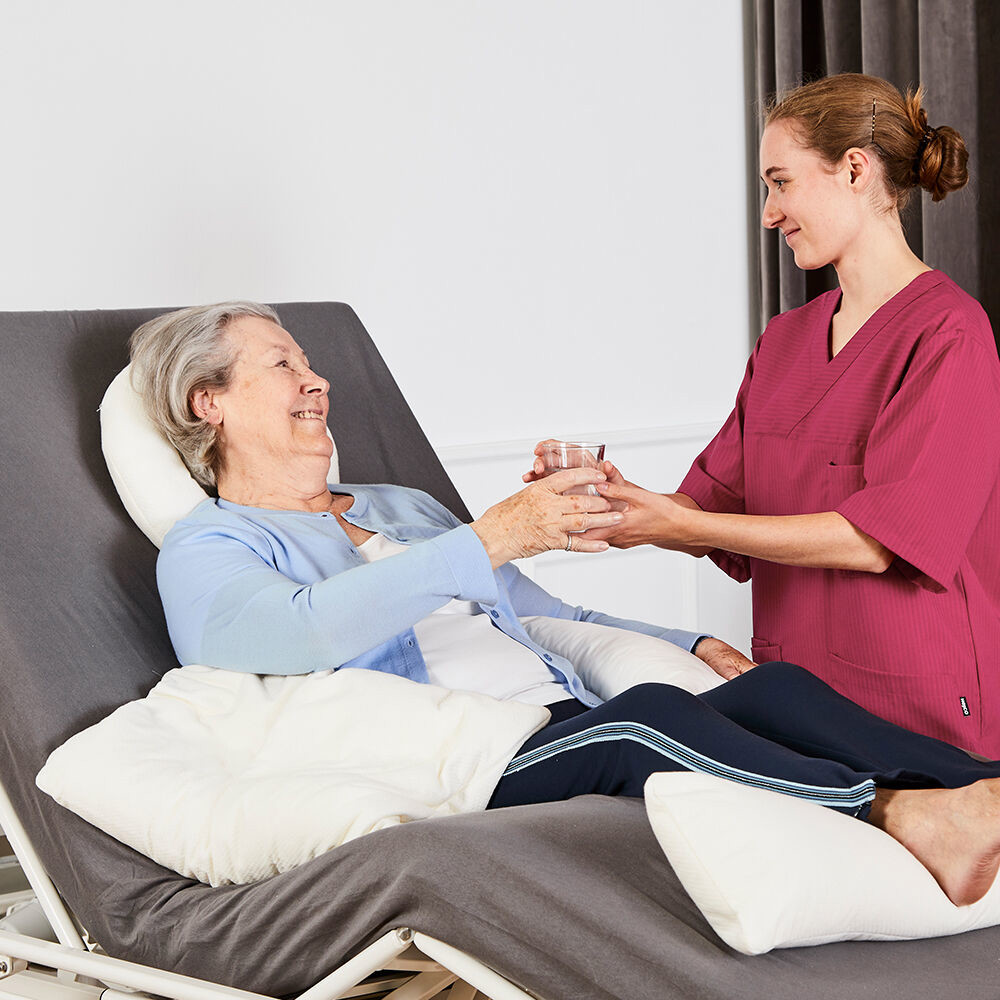 Ring sitting
For supporting the head in a sitting position.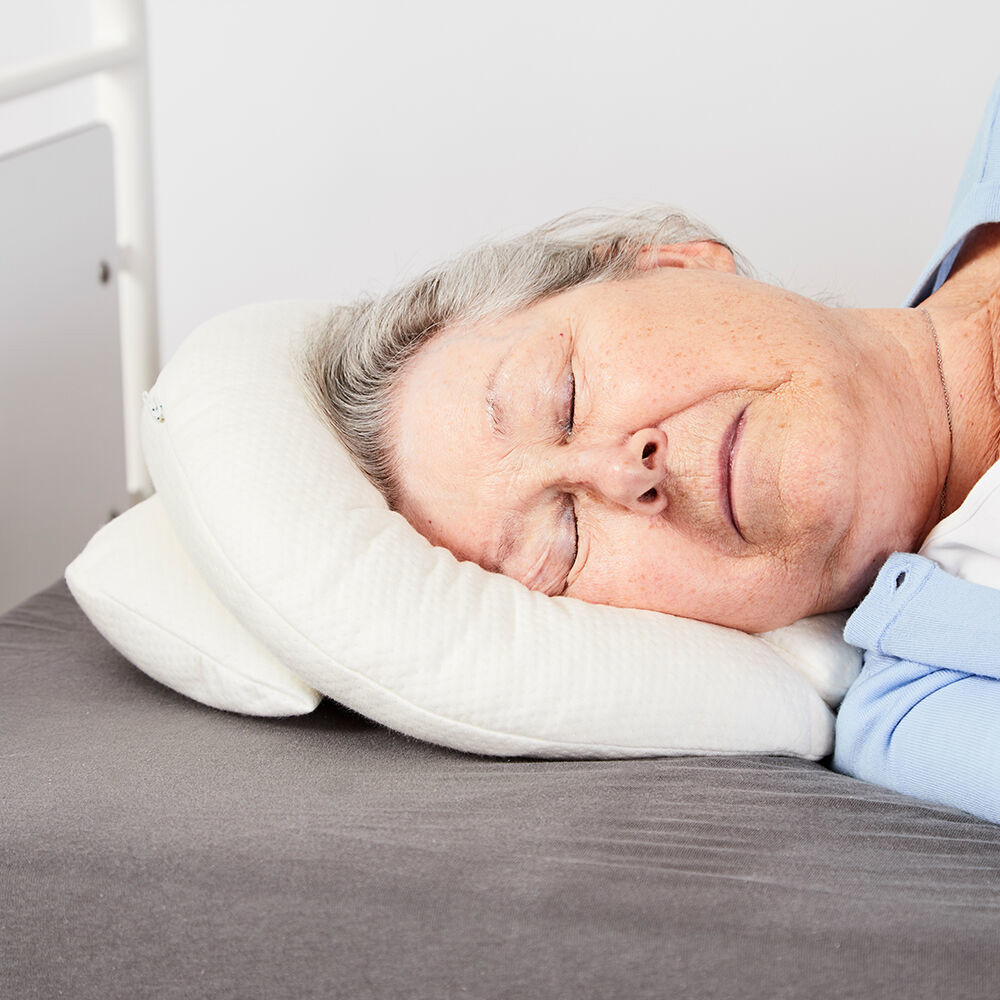 Ring lateral
For relieving pressure on ears, and/or pain relief of neck muscles.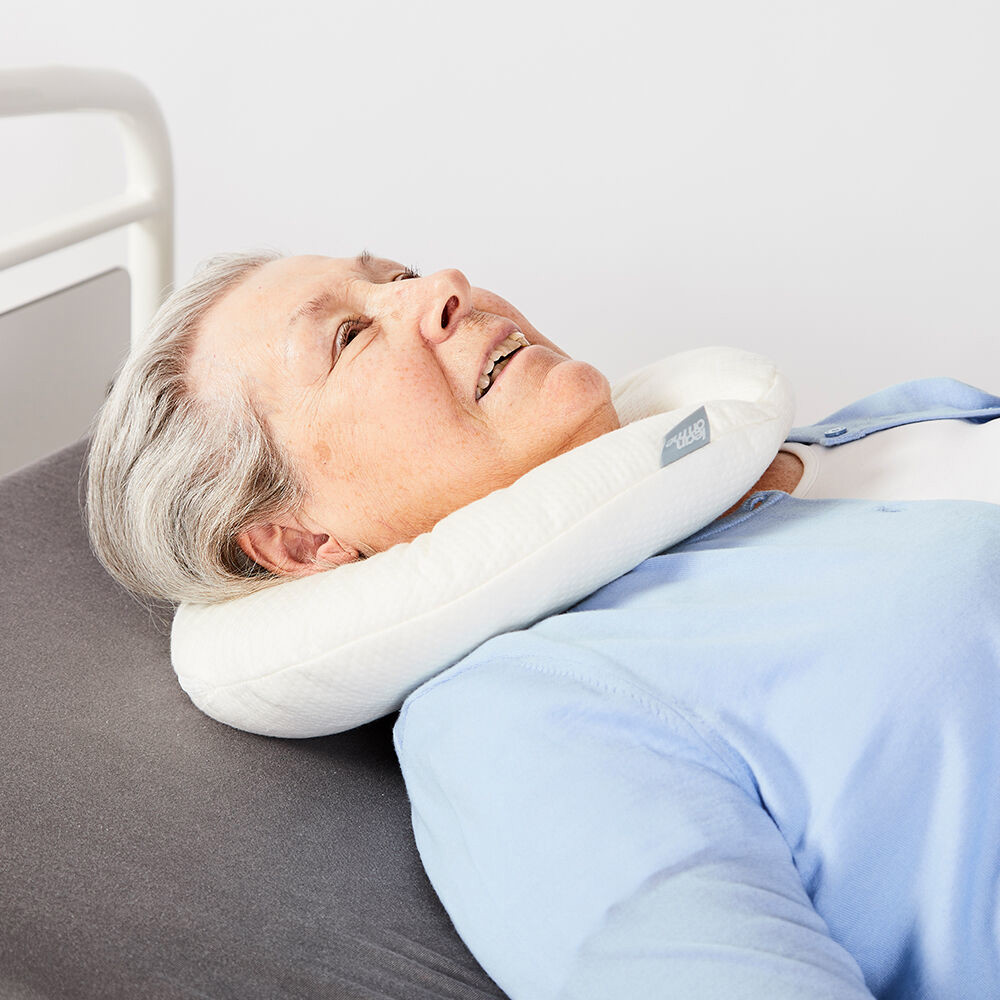 Ring supine
For pressure relief on the back of the head, and/or for head control.
Specifications
Cover material
75% Lyocell (Tencel™ + Smartcel™ sensitive), 25% Modal (Tencel™). 100% polyester filling and polyurethane membrane.
Inside material
Inner cushion: 100% polyester mesh. Filling: granulated residual polyurethane foam, EPP (Expanded Polypropylene) beans.
| | Item number |
| --- | --- |
| LeanOnMe Ring S + Soft-Touch Cover | IM15110 |
| LeanOnMe Ring M + Soft-Touch Cover | IM15111 |
| LeanOnMe Ring S+ Hygienic Cover | IM16110 |
| LeanOnMe Ring M + Hygienic Cover | IM16111 |
| Soft-Touch Cover for IM15110 | IM10510 |
| Soft-Touch Cover for IM15111 | IM10511 |
| Hygienic Cover for IM16110 | IM10610 |
| Hygienic Cover for IM16111 | IM10611 |
Documents
Download of user manuals are intended for expedient purpose only. The products in reference may be subject to change without prior notice and reader's discretion is advised to ensure coherence with product version and article number as well as the appropriate translation.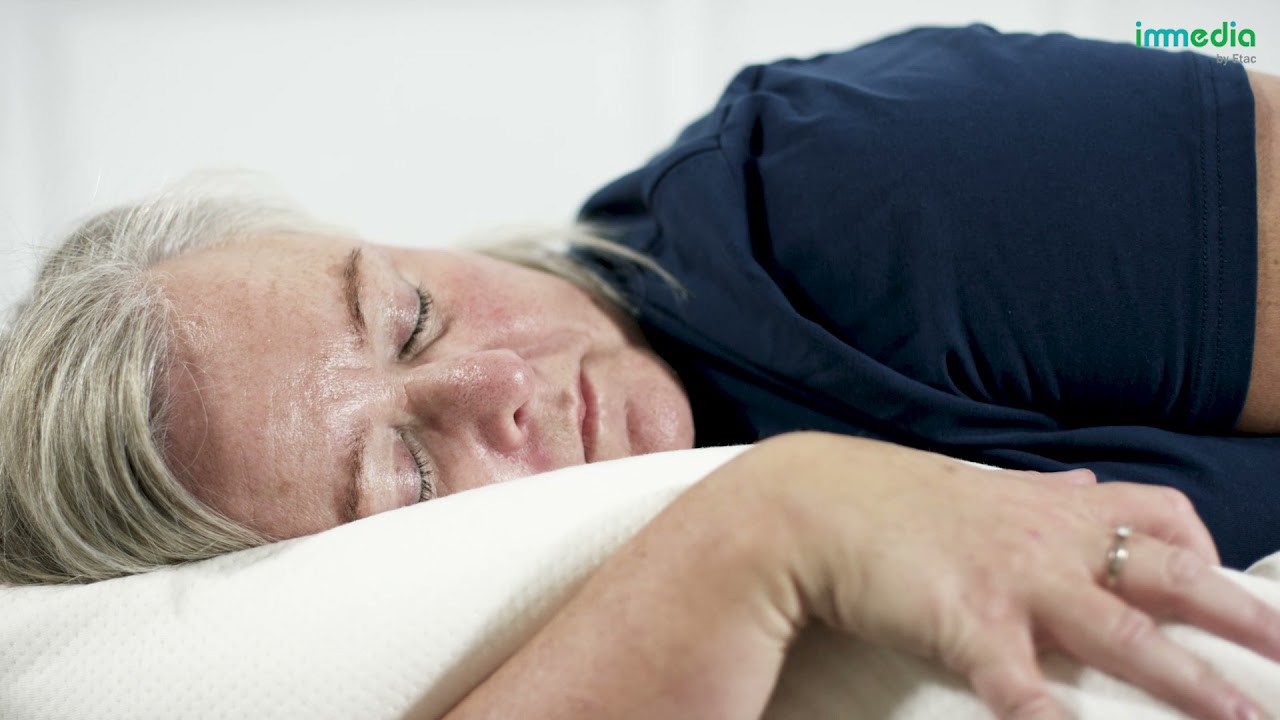 Introduction video - LeanOnMe positioning cushions
The soft, relieving and easy-to-use positioning cushions
Immedia LeanOnMe - lateral positioning
Using the Roll L and Wing cushion for lateral positioning
Immedia LeanOnMe - Supine positioning
Using the cushions for supine positioning
Immedia LeanOnMe - Stretching shortend muscles
Using the cushions for stretching shortend muscles