Molift Partner 255
With vertical hoisting pattern for excellent stability
Molift Partner 255 provides an ideal solution for hoisting with high complexity situations in acute and critical care areas in both hospitals and care facilities. With an excellent hoisting range: 39 – 168 cm the Molift Partner 255 allows easy hoisting from the floor as well as high surfaces. The straight vertical column in combination with the fixed sling bar provides excellent stability and maintains the user at a good distance from the column.
Stability, manoeuvrability and hoisting capacity
With a total weight of 42.5 kg Molift Partner 255 is one of the lightest in its category. Combined with excellent construction design and wheel solution it becomes very easy to manoeuvre with a safe working load of 255 kg.
Equipped with environmentally friendly NiMh-battery.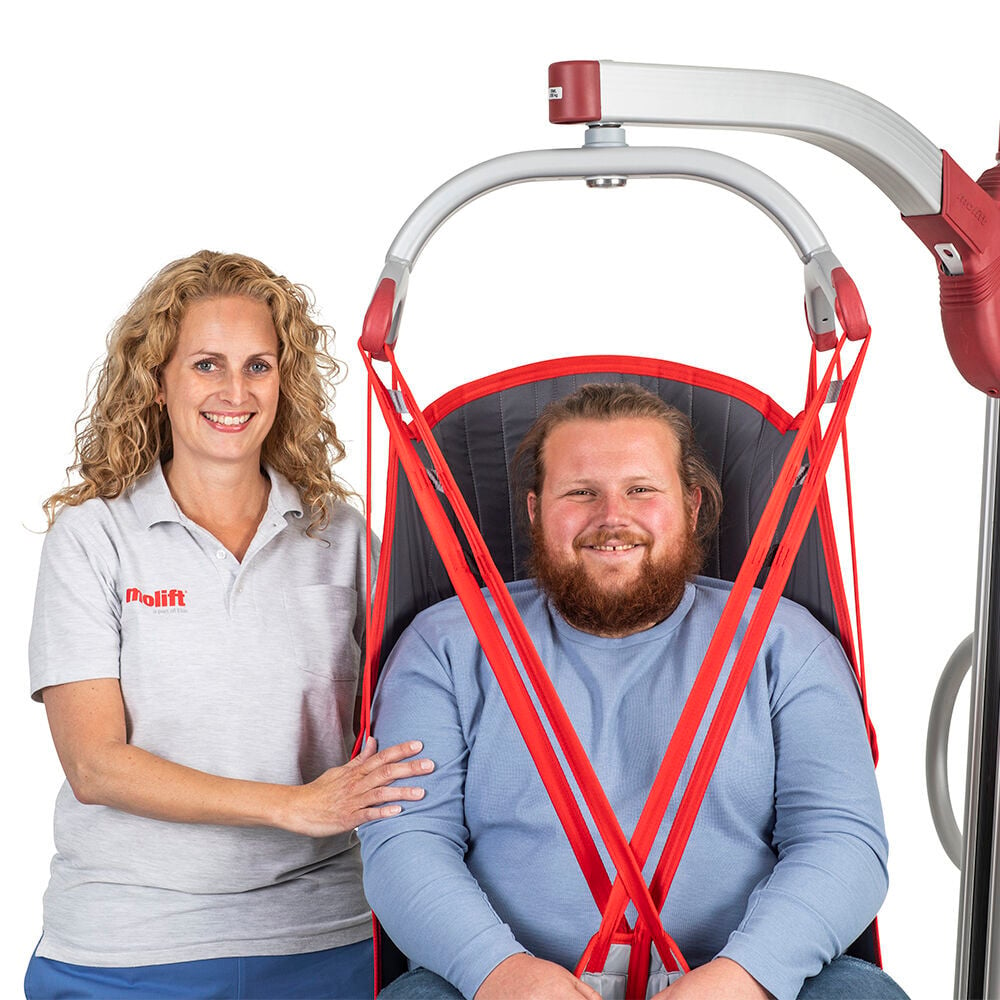 High safe working load
Molift Partner 255 has a safe working load of 255 kg.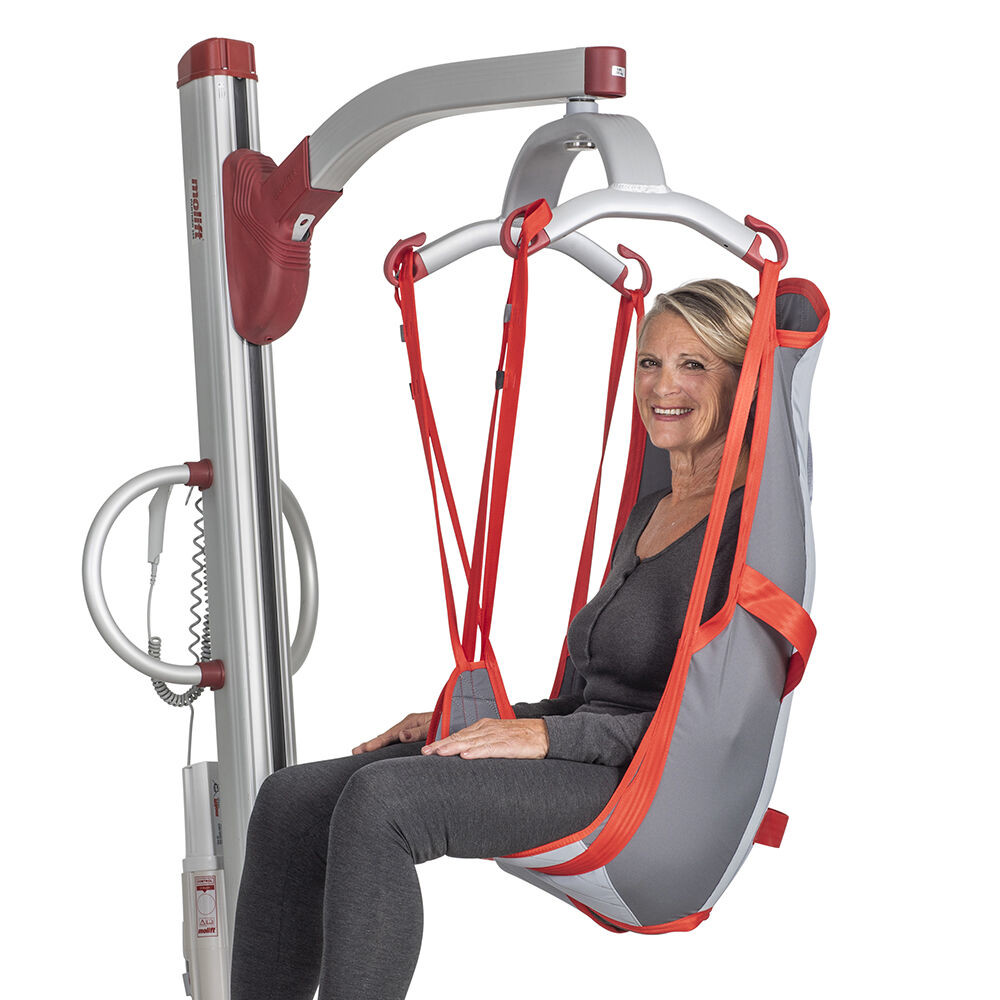 A safe and stable position
The vertical hoisting pattern keeps the user at an equidistant length from the column during the entire hoist, creating a safe and stable position.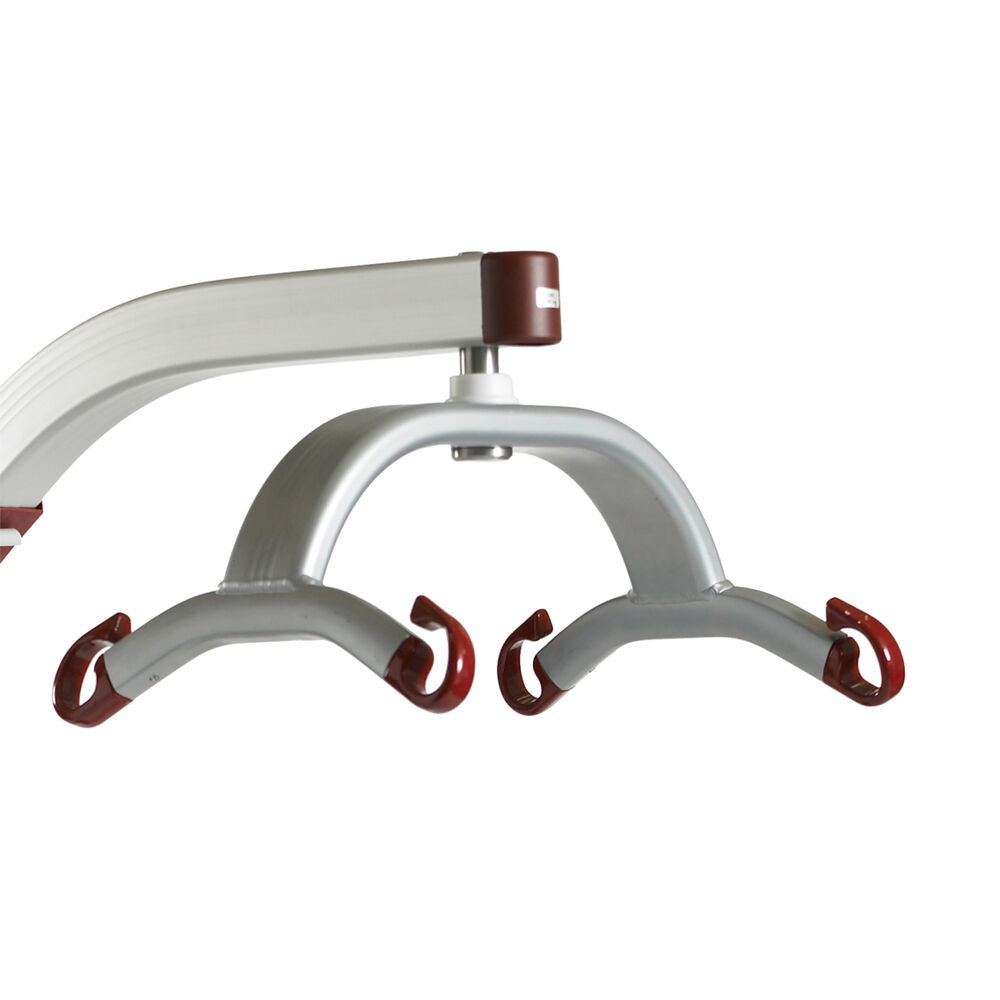 Spacious hoisting positioning
The 4-point sling bar ensures a comfortable and spacious hoisting position. Combined with the vertical hoisting pattern it creates a safe and stable transfer.
Specifications
Battery charge time (hours)
3
Material
Aluminium, steel
Battery
NiMh 26,4 V-2,6 Ah
Maximum user weight (kg)
255
Hoisting height max (mm)
1680
Rated performance
50 hoists at: 75 kg and 500 mm
Hoisting height min (mm)
390
Service software
Included
Hoisting interval (mm)
1290
Width chassis, legs open inner (mm)
1065
Hoisting speed 75 kg (mm/sec)
30
Width chassis, outer (mm)
690
Length (mm)
1285
| | Etac item number | Leg height (mm) | Weight (kg) |
| --- | --- | --- | --- |
| Standard | M13000 | 115 | 42,5 |
| Low base | M13050 | 60 | 45 |
| With support arms | M13100 | 115 | 50 |
| Standard with scale | M13001 | 115 | 42,5 |
| Low base with scale | M13051 | 60 | 45 |
| With support arms and scale | M13101 | 115 | 50 |