HoverSling SPU Split-Leg
Breathable multi-use transfer and lift device
The HoverSling SPU Split-Leg is a unique, multi-use product for transfer and repositioning. The breathable material makes it possible to use the product both as a standard transfer mattress for repositioning and a sling in a sitting position.
HoverSling Split-Leg can follow the patient throughout the hospital stay - from lateral transfer to a sitting transfer - e.g. in a department where ceiling hoists are used. Using the same product throughout the organization facilitates the implementation and provides a basis for a good overall economy.
Several qualities
As a combined transfer and lifting device, the breathable HoverSling Split-Leg has all the benefits of the HoverMatt SPU. It can be used to advantage lateral transfer, repositioning, turns and positionings. When the lifting straps are used for seated transfer, the patient's neck, back, hips and legs are kept stable, comfortable and safe.
HoverSling SPU is compatible with X-ray, MRI and CT scans with documented artefact-free imaging. In addition, single patient use (SPU) reduces costs, handling and logistics for laundry, and the risk of cross-contamination.
HoverMatt Air Transfer System
HoverMatt Air Transfer System is multifunctional and makes patient transfers, boosting and repositioning easier, while taking care of the carers working environment.
A cushion of air beneath the inflated HoverMatt reduces the force required to move a patient by 80-90% and enables caregivers to safely transfer patients without lifting or straining.
By reducing injuries related to lateral transfers and repositioning, the HoverMatt helps to improve staff retention while meeting legislative guidelines for safe patient handling.
Discover the HoverMatt Air Transfer System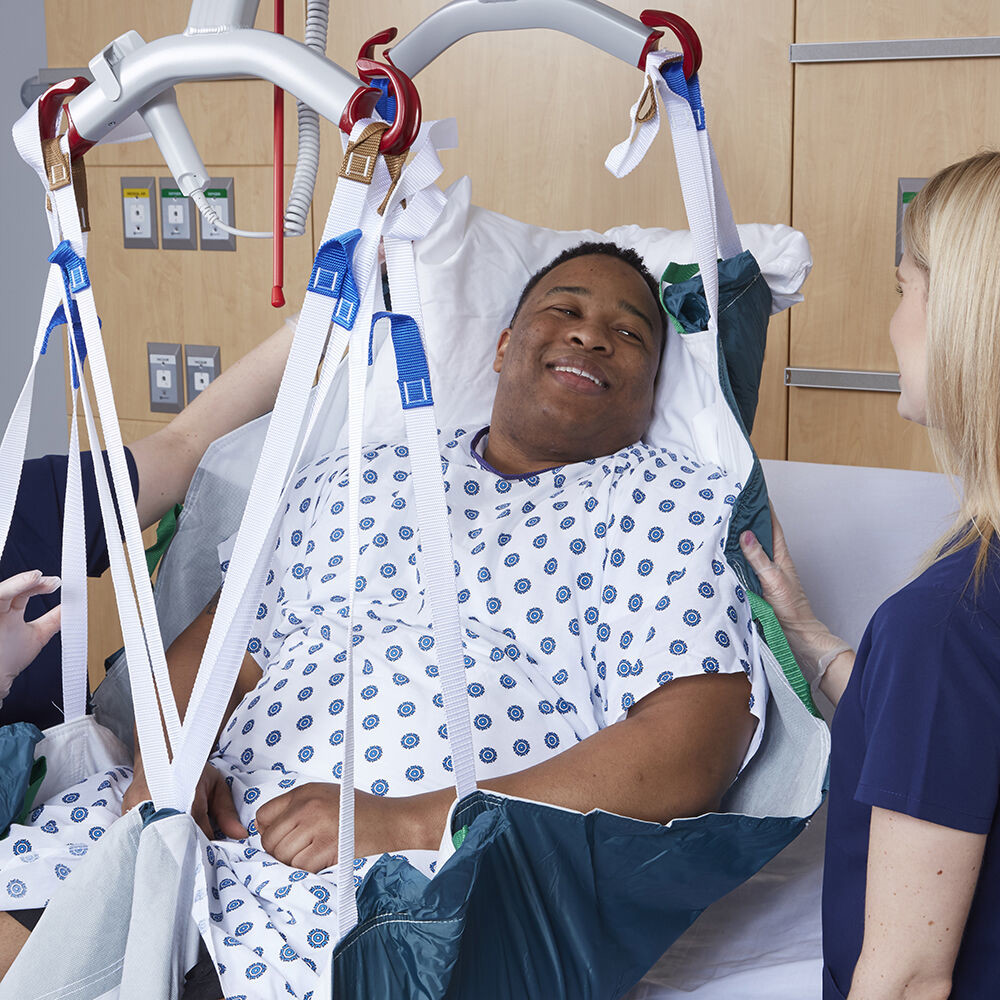 Comfortable seated lift
Eliminates roping affect and riding up on patient
Reduces inventory and cost
Combines the function of a HoverMatt SPU Mattress and a standard sling.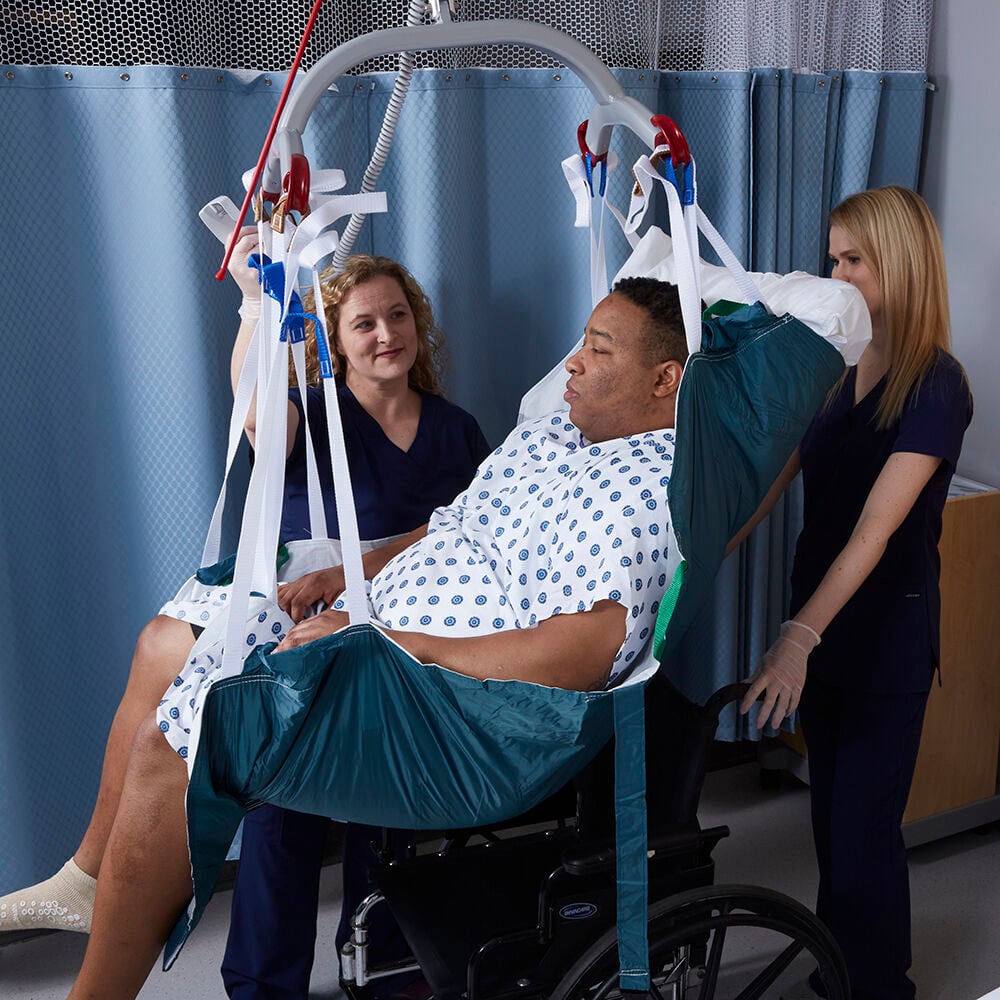 Cradles the patient
When used as a lift sling for seated transfers, the sling cradles the patient's limbs evenly and securely for greater patient comfort.
| | Item number | Length (mm) | Material | Maximum user weight (kg) | Pieces per pack | Width (mm) |
| --- | --- | --- | --- | --- | --- | --- |
| HoverSling SPU Split-Leg 34" | HMSLING-34-B | 1780 | Top: Non-woven polypropylene fiber. Bottom: Nylon. Latex-free. | 318 | 10 | 860 |
Documents
Download of user manuals are intended for expedient purpose only. The products in reference may be subject to change without prior notice and reader's discretion is advised to ensure coherence with product version and article number as well as the appropriate translation.
HoverMatt SPU - How to place the mattress