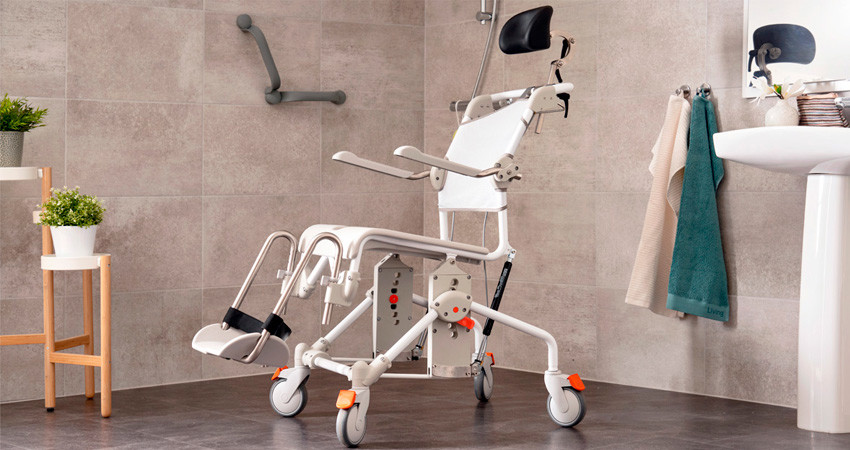 Launch of legrest adapter for Swift Mobil
Smart widening kit for increased legroom
Etac continues to develop the product range by introducing the Swift Mobil Adapter – an accessory that widens the space between legrests by 12 cm. For users, this will mean improved legroom and even easier access for personal hygiene.
The adapter has been produced as part of our XL concept for larger users. Now complete, it includes an extra-wide back frame, 6 cm extra between armrests, 12 cm additional legroom and a maximum user weight of 160 kg.
The adapters will be sold in pairs and can be mounted on all shower commode chairs within the Swift Mobil family. The kit will be included as standard for all XL/wide-back configurations, and available as an accessory for remaining models.
All in all - a small accessory that makes a big difference.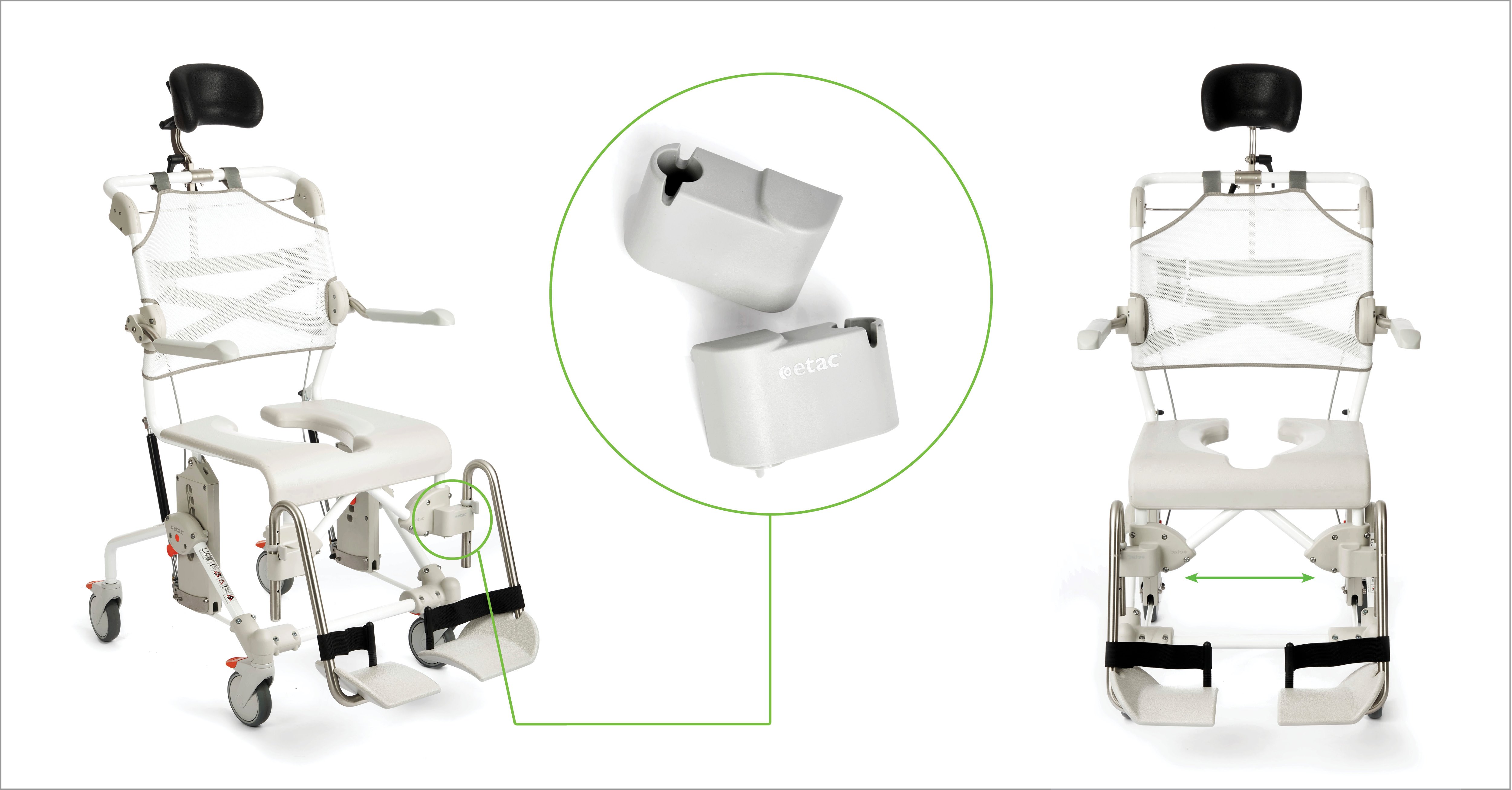 Go to product pages to learn more
Widening kit legrests
Adapters that can be mounted on Swift Mobil shower commodes for additional legroom. Sold in pairs. Included in all XL configurations and available as an accessory for remaining Swift Mobil models.
Go to product page
Etac Swift Mobil-2
The Swift Mobil-2 is a flexible attendant-propelled shower commode chair that gives carers the best possible access for personal care tasks. It is easy to manoeuvre and can be customised to many different user needs.
Go to product page
Etac Swift Mobil Tilt-2
The Swift Mobil Tilt-2 is designed with both carer and user needs in mind. It handles the multitude of challenges faced by caregivers in their daily work and provides the comfort and safety users need to feel secure.
Go to product page