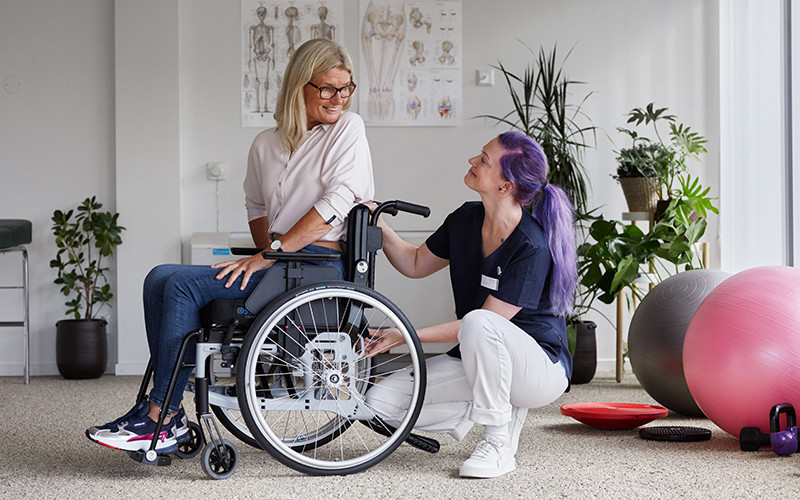 Etac Cross 6
The most adjustable wheelchair
Etac Cross 6 is the most adjustable wheelchair in its category. Now with new quick and easy adjustments. Because everybody deserves the right wheelchair. Right now and tomorrow.
Etac Cross 6 is built for and by the most demanding welfare system in the world, the Scandinavian. Where every adjustment is worth the time and "every body" matters.

It is the most adjustable wheelchair. Etac Cross 6 can always be readjusted for better sitting and changing needs. Durable and adjustable for the first user and the users after. It is sustainable and future proof. The right wheelchair, right now and tomorrow.
Cross 6 is designed in collaboration with experienced clinicians confirming the new easier adjustments will save valuable assessment time. Simply measure the correct seat width to define your wheelchair size and you have the right wheelchair to adjust for the user´s needs, right now and tomorrow.

- Designed by Scandinavia, built in Sweden