Etac Cross 6 is built for and by the most demanding welfare system in the world, the Scandinavian. Where every adjustment is worth the time and "every body" matters.
It is the most adjustable wheelchair. Etac Cross 6 can always be readjusted for better sitting and changing needs. Durable and adjustable for the first user and the users after.
Etac Cross 6 is sustainable and future proof. The right wheelchair, right now and tomorrow.
Designed by Scandinavia, built in Sweden.
Quick and easy
Right wheelchair. Right now and tomorrow.
Adjustments needs to be quick and easy because the assessment time is valuable.
Etac Cross 6 is designed in collaboration with experienced clinicians confirming the new easier adjustments will save valuable assessment time.
Simply measure the correct seat width to define your wheelchair size. Now you have the right wheelchair to adjust for the users needs, right now and tomorrow.
3A back support - it´s ability based!
The 3A back support is updated with new quick and easy adjustments:
Easy to find the right hip angle by new click sound that indicates incremental adjustments.
Quick and easy to adjust height and lumbar angle for individual posture needs.
Seeking and meeting the users individual ability by fine tuning the 3A back support is what we call Ability Based SeatingTM.
Fastest rebalance
The intuitive wheel adjustment with 44 wheel positioning options is the fastest in the industry.
Cross 6 now offers 32-56 cm seat to ground height in one frame. The new offset design of wheel positions gives optimal stability in relation to installed seat height. Each recess offers four positions.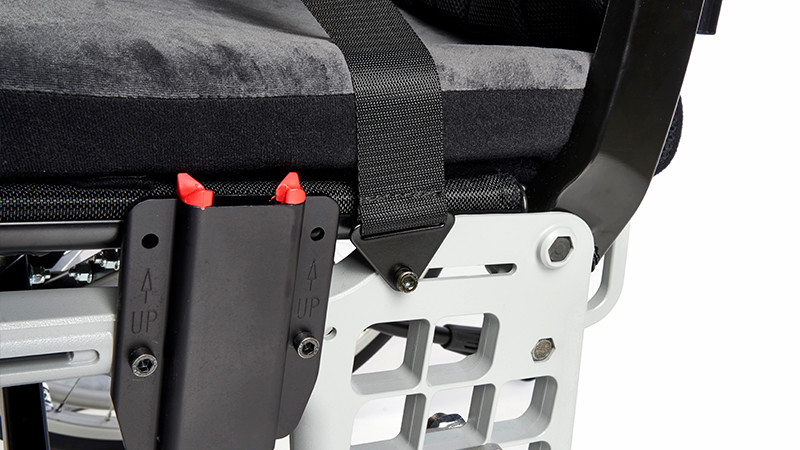 Positioning belt where you want it
New easier adjustment for positioning belt both across pelvic and legs which also can be use as a 4-point belt.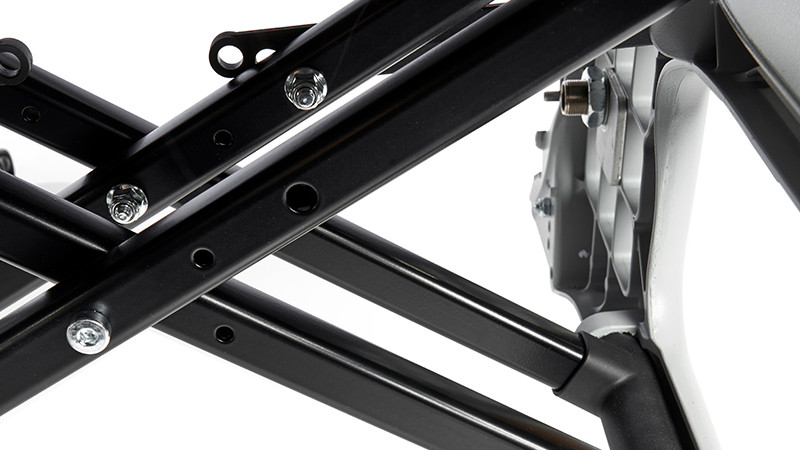 Rigidity now. And tomorrow.
The frame retains its rigidity and this never falters over time.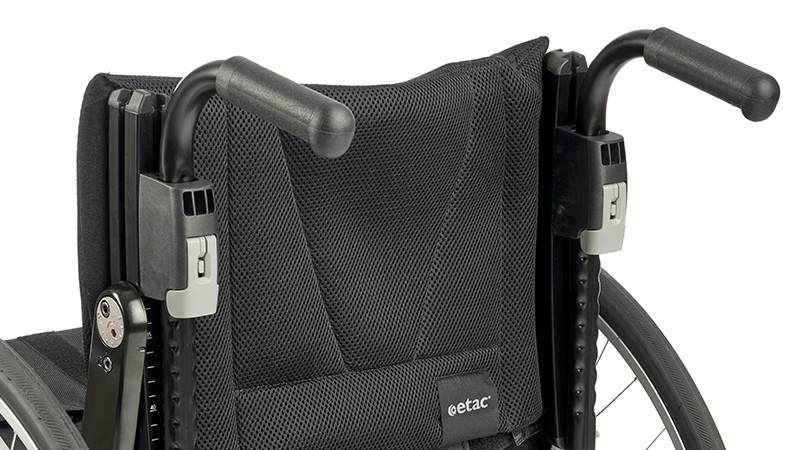 Push handles - quick and easy
So quick and easy set up that every attendant will use them ergonomically.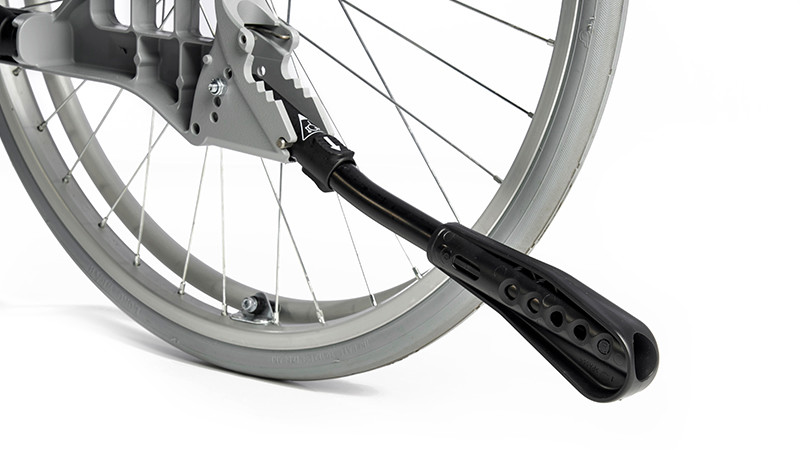 Anti-tip
The anti-tippers cover 24 cm seat height variation. Quick and easy to adjust. Can easily be pushed away.
Cross 6 - Clinical assessment guide
This is a general guidance for assessments with the user in the Cross 6. Our goal is that this guide will be a practical and chronological guide for clinicians when working with Cross 6. Open this pdf, download it, and be inspired.
Open the Clinical assessment guide