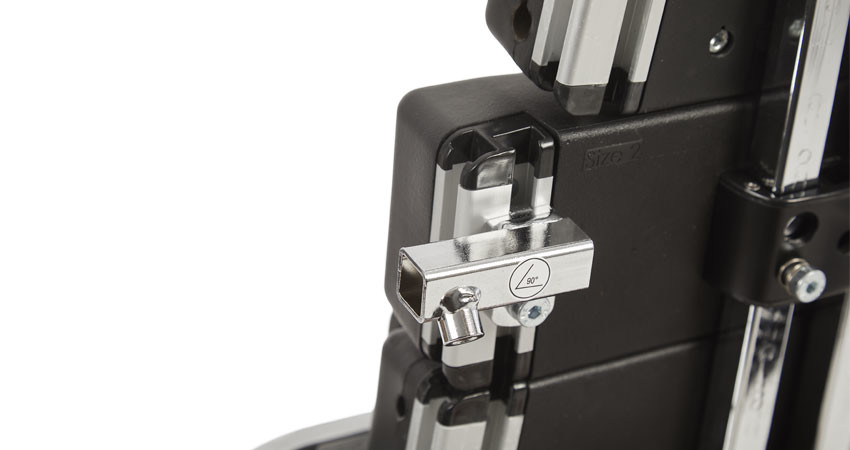 Holders for straight mounting in Caribou extra cushions
To get the Caribou side supports (861102-1, -2 and -3) positioned upright they are mounted in holders that offset the sloping tracks on the back of the Caribou.

On the extra cushions (861106-1, -2, -3 and -4) the tracks are not sloping so if the side supports are mounted in them they end up sloping outwards.

Therefore, if the side supports are required positioned exactly in the extra cushions we recommend the new set of holders that ensure upright positioning.
They have a 90° right angle label on them to distinguish them from the standard holders.

These can be used universally across the sizes of extra cushions and side supports.
R82 Caribou
The Caribou is a standing frame that supports a prone or supine standing position.
Go to product page