Immedia MultiGlide Glove Nylon
Multifunctional aid for small transfers
Immedia Multiglide Glove can be used in many different manual handling situations. The glove makes it easier to place the hands between the user and mattress or cushion. Small re-positioning adjustments, movements and smoothing out the bed sheets are common activities for which the gloves are very useful, and will provide an improved solution for the user and the caregiver. MultiGlide Glove can also be used for skin tension release.
| | Item number | Length (mm) | Material | Maximum user weight (kg) | Width (mm) |
| --- | --- | --- | --- | --- | --- |
| MultiGlide Glove | IM35 | 500 | Nylon | 200 | 200 |
Documents
Download of user manuals are intended for expedient purpose only. The products in reference may be subject to change without prior notice and reader's discretion is advised to ensure coherence with product version and article number as well as the appropriate translation.
Immedia MultiGlide Glove - A multifunctional aid for low friction
Inspiration on how to use Immedia MultiGlide Glove in many different manual handling situations.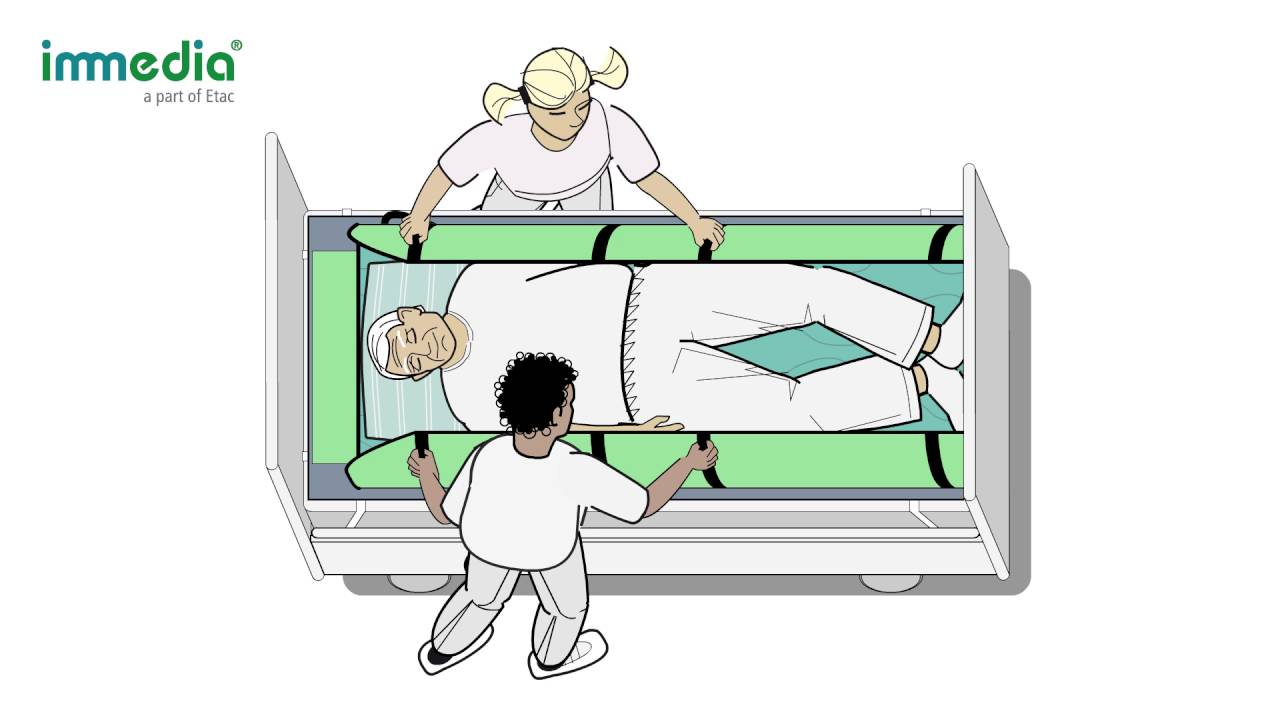 Immedia 4WayGlide & MultiGlide
How to use the 5 smilies technique