Providing everyday convenience
R82 believes that quality of life for children with disabilities is of the highest importance. Therefore, we are constantly optimising our existing products – most recently the R82 Swan – now in a new updated version: the R82 Swan Curo.
The Swan Curo is a mobile toilet and bath chair with a versatile functionality providing everyday convenience for user and caregiver. The chair ensures children and youngsters with disabilities a comfortable, relaxed, and hygienic toileting experience. It fits very well into small toileting environments and with its versatile functionality, it minimises the need for transfers and the physical amount of workload for caregivers.
Self-care and dignity
The Swan Curo toilet and bath chair has a minimalist design and a small footprint, making it suitable for various bathrooms and homes. The shell seat is carefully shaped for high comfort and has smooth surfaces, making it easy for the caregiver to clean. The versatile function can minimise the need for transfers, which often include using a hoist and sling.
Involvement in daily toileting activities and learning the basic skills of personal hygiene can have a positive effect on self-care and promote dignity - thereby promoting quality of life for the child.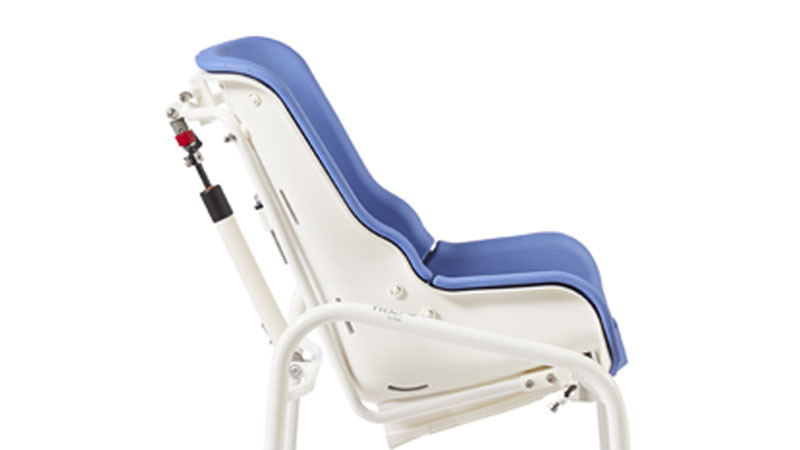 Tilt in space
Positioning of the user is easily done using the tilt function assisted by a gas spring (0-20°).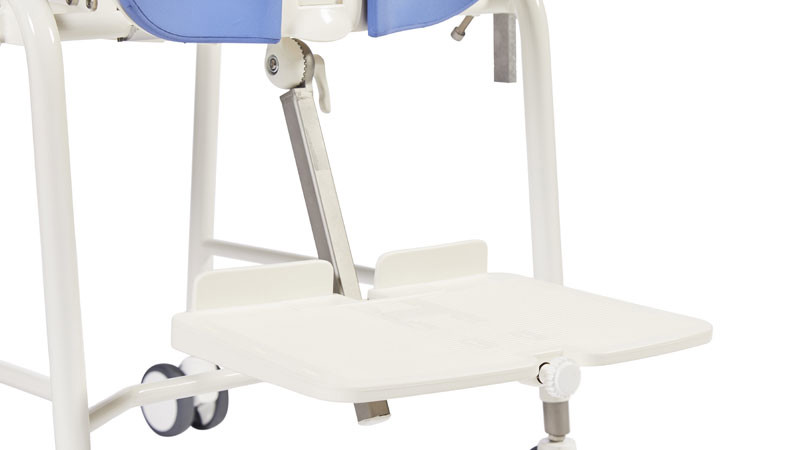 Rod for foot support
The angle adjustable foot rod (0-90°) provides a correct positioning of the feet and legs.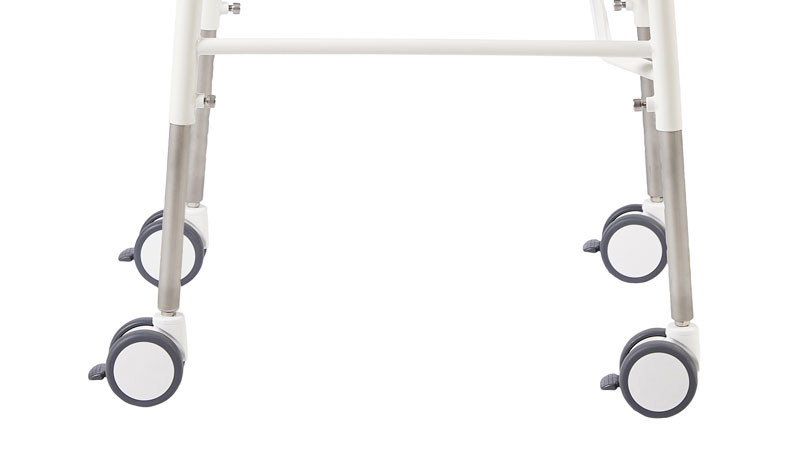 Height-adjustment
The frame is height-adjustable, using 4 individual legs, to accommodate a wide range of toilets.
Swan Curo - 360° view
Get a full 360° view of the product.