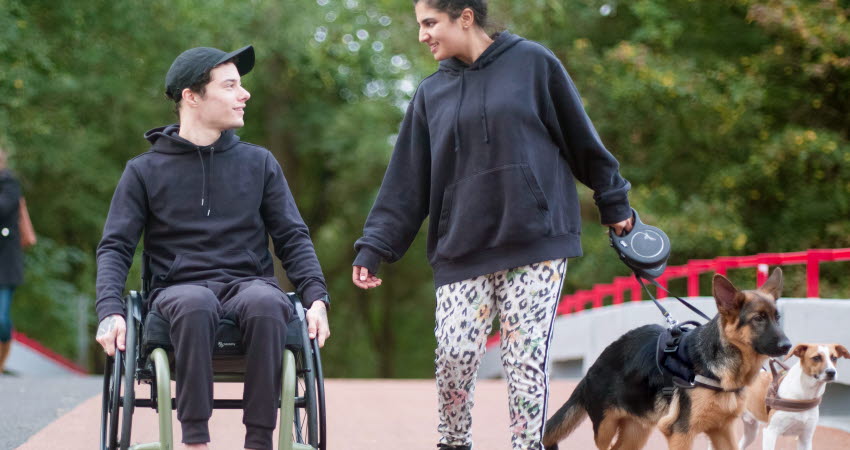 Guus went over the edge
But it did not slow him down
Guus is an adventurous boy from Amsterdam who loves a challenge. He was freerunning and lived on the edge. Unfortunately, one time going over one edge resulted in an accident, causing him a partial spinal cord injury.
But Guus was determined not to let this slow him down. - He met Fatima, and they have been a couple for five years now, and they live together with two lively young puppies, Spooky and Amorra, who keep them busy and active.
Despite his physical limitation, Guus wants to experience the same freedom and excitement as before his accident. For that, he needs a wheelchair that is strong, light, maneuverable and flexible, which at the same time can meet his lifestyle and look trendy and contemporary.
The Ki wheelchair, Rogue 2, is the perfect match for Guus. And also for Fatima and the dogs Spooky and Amorra, who – just like Guus – cannot get tired.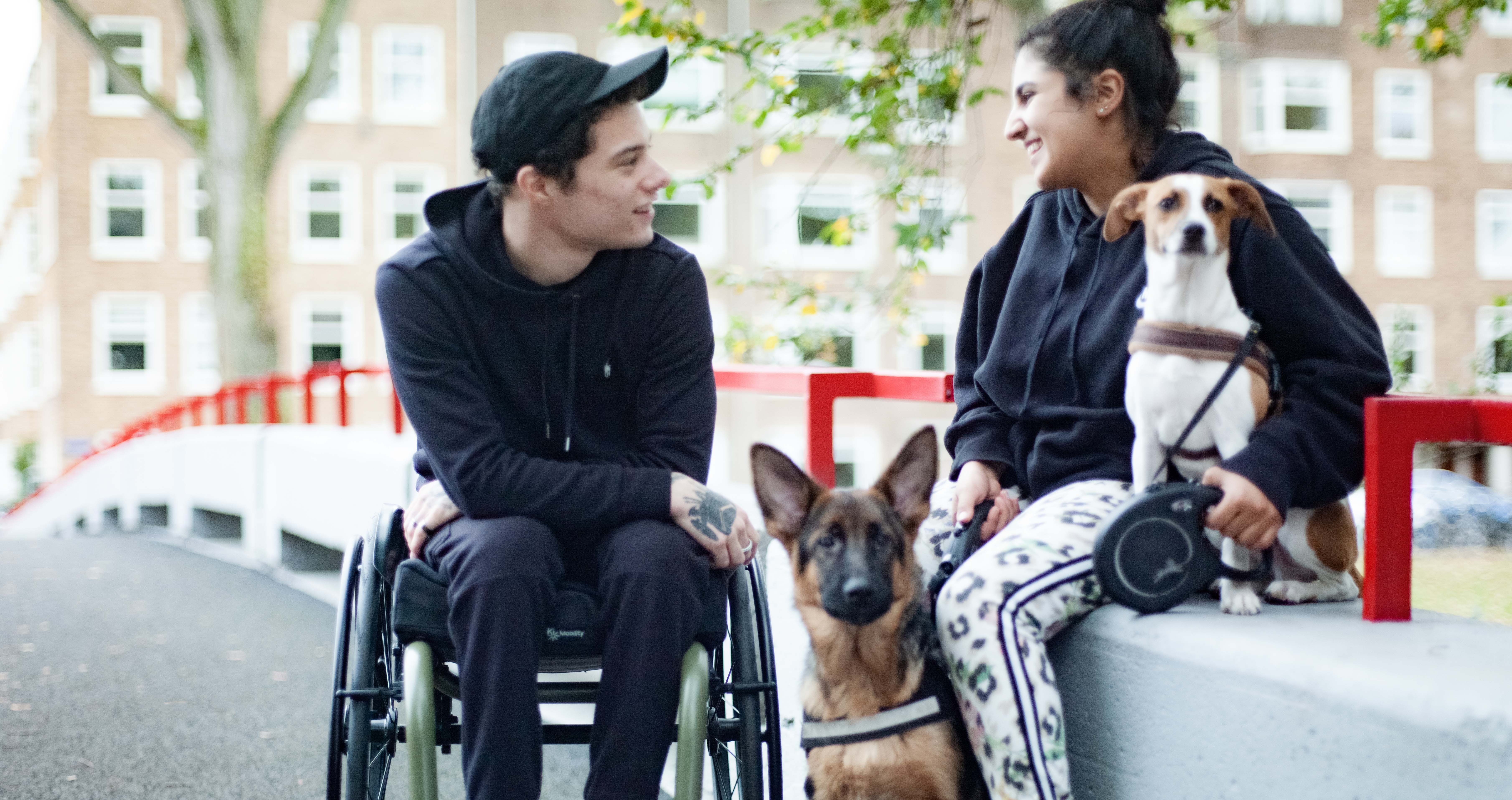 Ki Rogue 2
The style and superior design of Rogue2 is the perfect balance of performance, functionality and self-expression. Developed to fit any lifestyle, every element of the chair has been enhanced to provide you with an optimal experience wherever you go.
Read more on kimobility.com
Please note
A case story is used to show an individual product solution and the experiences related to its use.
The configuration and use of the product, including its accessories is determined based on the preferences of the user, their healthcare professionals, the environment, constraints and local market-specific preferences. The case story is only a supplement to the product's manual/assembly instructions and does not in any way replace these instructions. Products, sizes, configurations, accessories shown might not be available on all markets. Please contact your local sales organization for updated information on availability in your country.