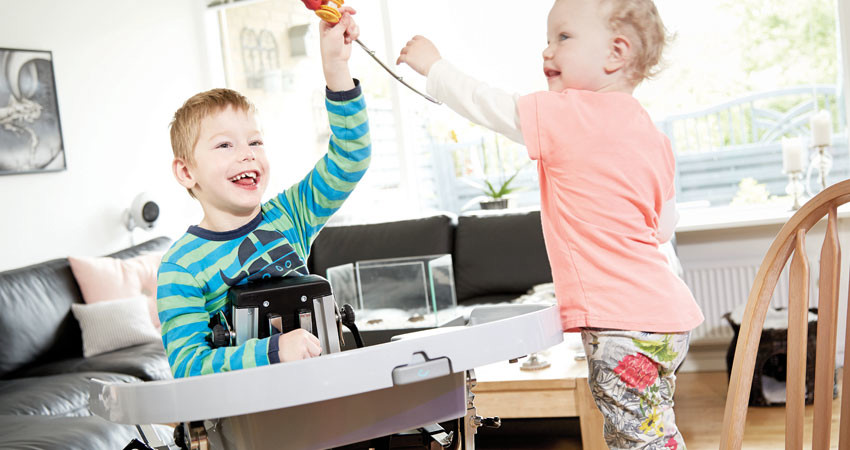 Trays for Caribou
New user-friendly adjustments
New user-friendly adjustments
Trays for the Caribou standing frames are important and very practical accessories. We have implemented some small yet significant changes to make them even more user-friendly.

On the two-way trays the finger knobs on the cross bar for tray attachment have been replaced by bolts to facilitate firm fastening.

On the low-mount trays we have made the length of the horizontal bars 10 cm longer to increase the adjustment range.
R82 Caribou
The Caribou is a standing frame that supports a prone or supine standing position.
Go to product page