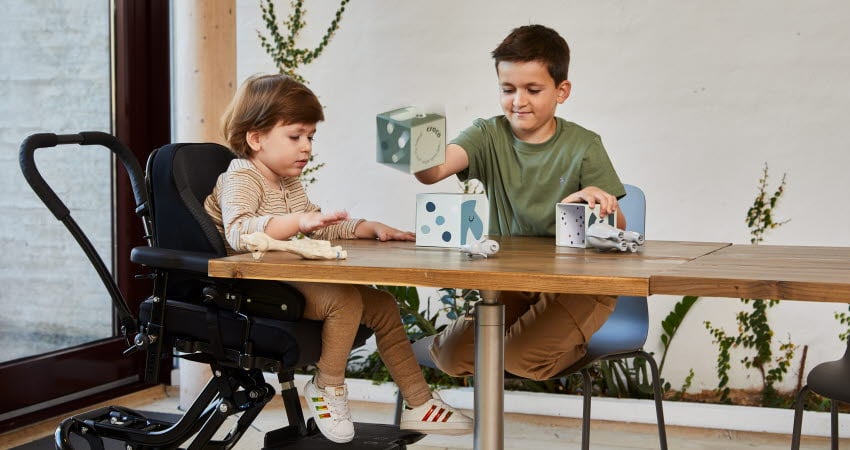 R82 Wombat Living
Wombat Living is a functional assistive chair with numerous configuration possibilities.
Introducing the R82 Wombat Living
The Wombat Living is perfect for daily activities such as reading and learning at school, having fun with friends and when helping with daily chores at home.
The assistive chair adjusts from seat height all the way down to 29 cm and up to 70 cm above the floor depend-ing on the size and configuration. The height adjustable frame eases standing transfer in and out of the chair and helps ensure that unnecessary and repetitive lifting is avoided.
The Wombat Living is available in 3 different sizes.
Depending on the user's level of function, the chair can be designed with standard functions that suit the specific needs. For some users a chair with only a few accessories and simple standard features is suitable. Others might need a chair with much more accessories and technical functions.
Learn more about the Wombat Living by visiting the product page below.
R82 Wombat Living
The Wombat Living is a cool activity chair for all children, from toddlers to teenagers. The fresh look with modern colours makes it suitable for use in any indoor environment
Go to product page