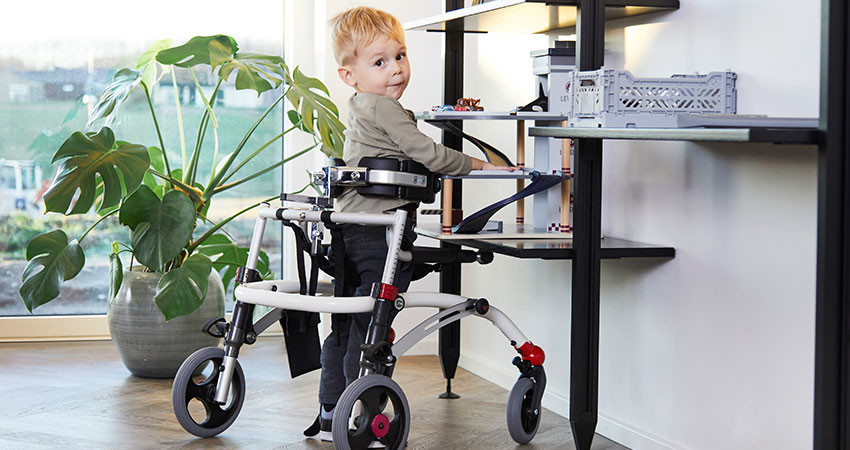 R82 Crocodile 0
A new member in the R82 Crocodile family is now available! The Crocodile size 0.
Introdicing the R82 Crocodile size 0!
The R82 Crocodile size 0 is the smallest sibling in the family, suitable for children from approximately 60 cm and up to 105 cm of body height. Depending on the type of the accessories, the Crocodile can be used as a walker for children who can take full weightbearing or as a gait trainer for children, who can only take partial weightbearing.
Learn more about the whole range of our R82 Crocodile family by visiting the product page below.
R82 Crocodile
The Crocodile is a walking aid for children and youngsters with disabilities, who need supplementary assistance with their daily walking.
Go to product page