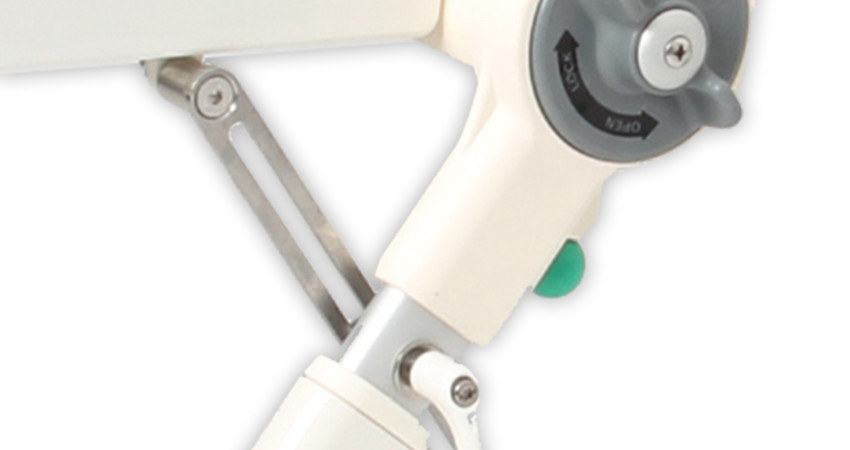 Optional support rod - Flamingo size 3
New standard for operating the tilt on Flamingo size 3
The optional support rod kit for size 3 Flamingo has now become a standard and integrated part of all size 3 Flamingos – like it is on the size 4 Flamingos.

The sliding support rods are tightened and loosened by means of the Italian handles on either side of the Flamingo frame.

This applies for all Flamingo 3 with a production date after the 8th of December 2022.
R82 Flamingo
The Flamingo is a toilet/bathing chair available in 4 sizes and suitable for children and youngsters.
Go to product page