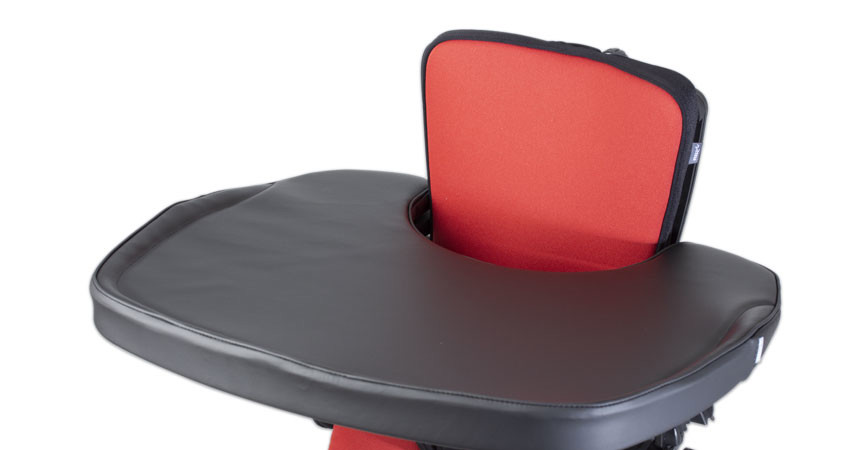 Padding for x:panda trays
The x:panda tray serves many purposes for school, work, play and leisure activities.
We now launch an optional padding that follows the shape and edge of the tray and provides additional comfort.
The padding is soft, smooth and can easily be wiped.

It is available as a complete set with padding for both the top and the underneath of the tray – and as individual items for either side.

It can be used in combination with both the two-rod and the swing-away versions of the x:panda tray.
R82 - x:panda
The x:panda is a multi-adjustable dynamic seat, developed to establish an ideal seating position for children and youngsters living with a disability.
Go to product page