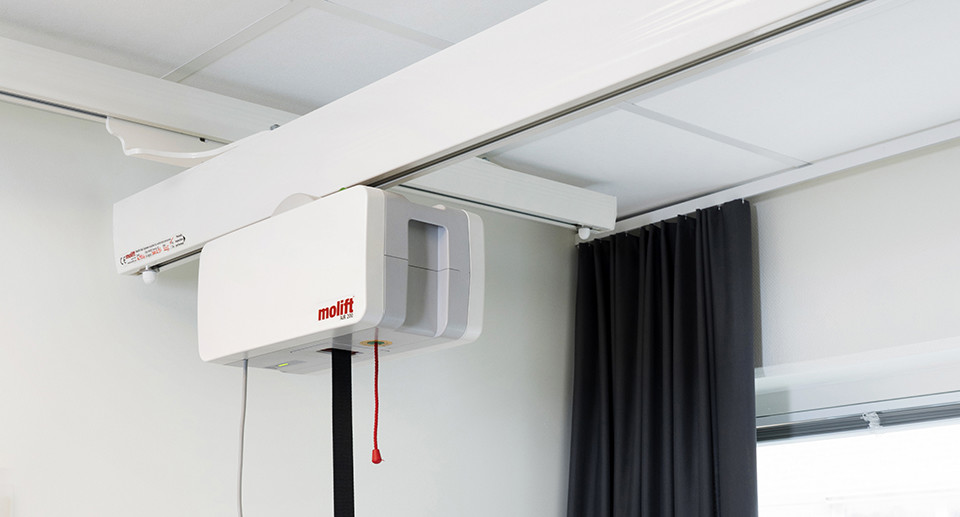 Molift Rail System - new guiding documents
We are pleased to present three new guiding documents to facilitate work throughout project processes with Molift Rail System - Project guide, Product catalogue & Installation guide.
Molift Rail System is a ceiling hoist system with a wide range of possibilities for hospitals, institutions, nursing- and private homes. Our goal is to find the best solution that meets the user needs and creates a safe and efficient workplace environment for healthcare providers.
We know that the Molift products provide value for money, optimise user mobility and improve their quality of life. We also know that good lifting systems promote the reduction of work-related injuries, thus increasing the safety and productivity of carers.
An important piece of the puzzle is to ensure good communication with the project groups during project planning. This creates good conditions for a valuable long-term relationship between project groups and us as a solution provider.
We are therefore pleased to present three long-awaited documents that we hope will facilitate and guide you through the planning process, of both new constructions and existing facilities.
This material is intended for – projects groups, architects, engineers, contractors, advisors and others – to continuously use in the project planning process.
For BIM 3D models (Autodesk Revit) please contact Molift customer service molift.oh@etac.com
Read more about Molift Rail System
Molift Rail System - Guiding documents
Project Guide
Architectural materials with examples of solutions and measured drawings.

Facilitates architects and contractors in designing environments and buildings.
Product Catalogue
A catalogue with the full range of Molift Rail System products and components. Also includes Molift Air ceiling hoists and the freestanding gantry systems Molift Duo & Quattro.
Installation Guide
Contains design conditions, installation methods, instructions and maintenance.

Also includes a large update on the weight classes for 350 kg and 500 kg.
Molift Rail System
A cost effective and safe ceiling hoist system for most transfer situations.
Go to product page