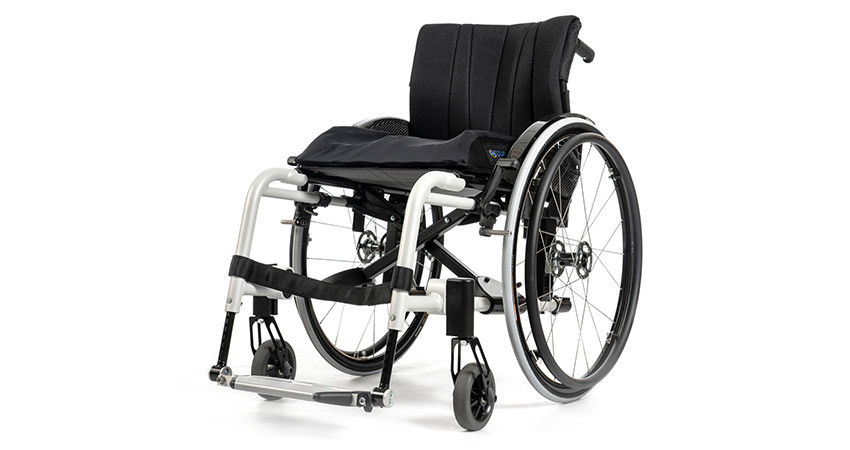 Etac Crissy - the wheelchair that covers all seat depths.
Etac Crissy, with a simplicity that makes your assessment easy! It will save your time and reduce the risk of ordering the incorrect wheelchair. The intelligent frame design makes it possible to customize Crissy´s seat depth to most body lengths. Choose from two models of Etac Crissy: Active or Swing-Away.
Customize it in colour
The frame and the wheel mount that can be ordered in in several different colours. A way for the user to put their own mark on the wheelchair.
Fine tuned balance
Provide the best possible balance to increase the active ability of the user with 24 possible rear wheel positions.
Etac 2B back support - A challenger
The 2B back is developed to suit the vast majority of users needing added support, without complex positioning needs. It is designed with gently curved tubes, providing extended lateral support. Upper body balance is core to optimize propulsion. To be active longer, we seek solutions extending sitting tolerance over time. We call this - Ability Based Seating™.
The key for my sport is a secure, stable and relaxed base. The Etac 2B back is fantastic for that.
Claudia Schaefers,
German champion, Archery
Etac Crissy Active
Integrated leg supports and 2B back providing extra stability.
Go to product page