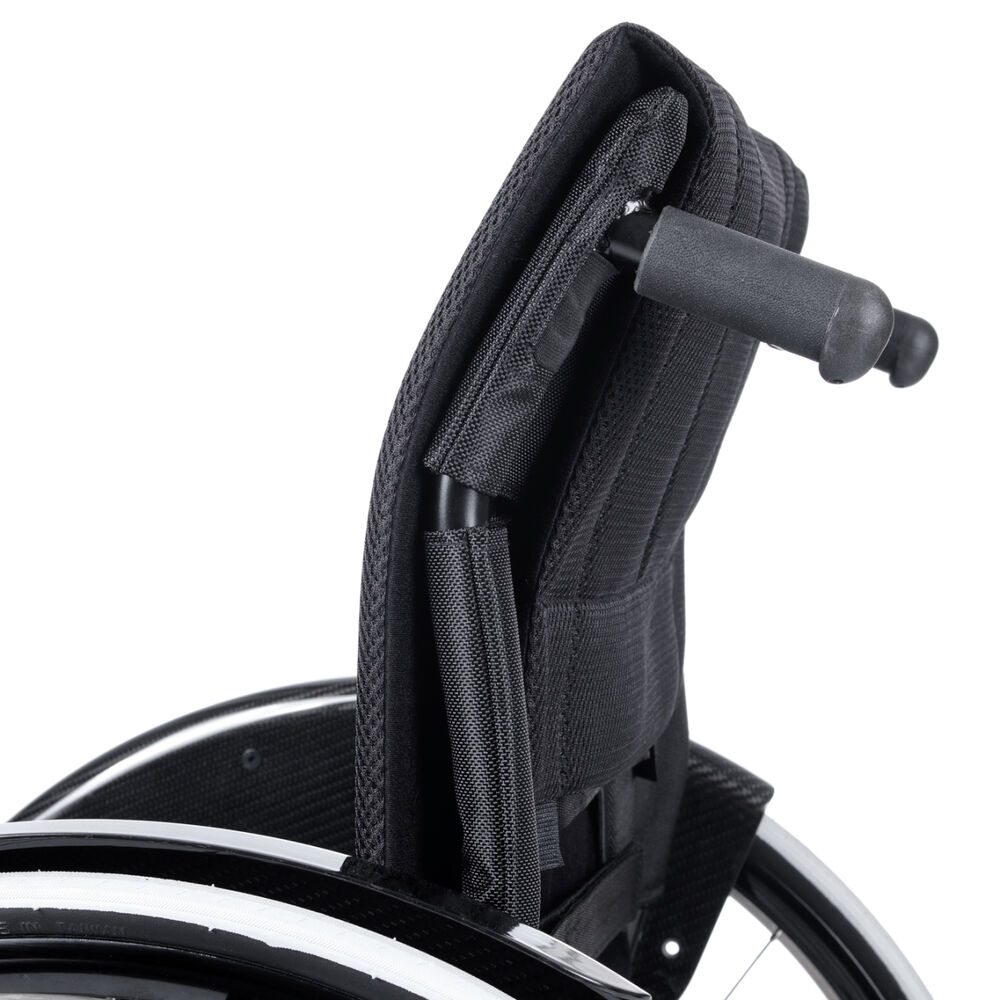 2B back
Our most active back support. The curved tube creates a discrete side support. The tension adjustable upholstery has comfort shields preventing pressure in sensitive body zones.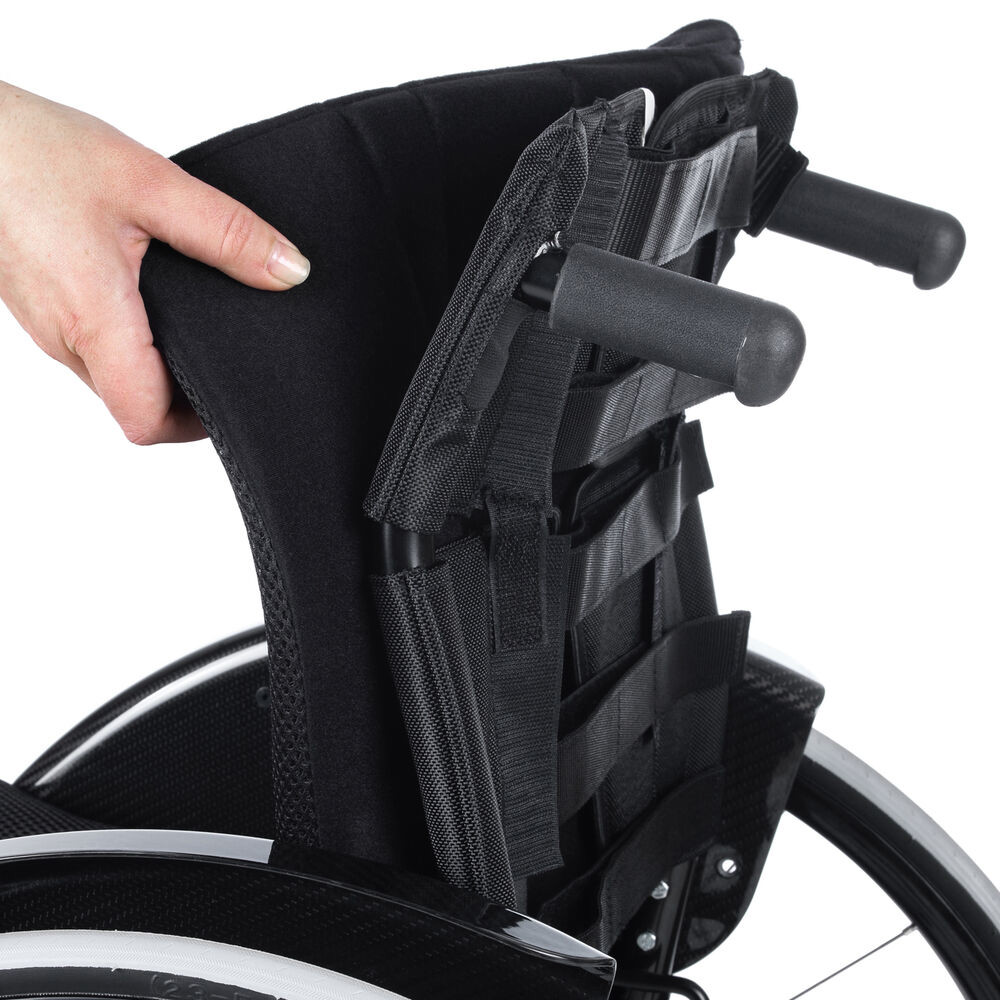 Curved back tubes
The 2B back support is designed with gently curved tubes providing extended lateral support. Upper body balance is core to optimize propulsion.
Accurate Pelvic Support
To fine tune the pelvic support, the lower part of the back upholstery is height adjustable. This setting is easily done with the user positioned in the wheelchair.
Padded Shields
Padded shields provide extra comfort and protect sensitive areas from peak pressure.
| | Item number | Compatible with |
| --- | --- | --- |
| Low back, 35-40 cm | 28381 | Cross 5, Cross 6, Crissy Active, Crissy Swing-Away |
| Low back, 42,5-47,5 cm | 28382 | Cross 5, Cross 6, Crissy Active, Crissy Swing-Away |
| Low back, 50-55 cm | 28383 | Cross 5, Cross 6, Crissy Active, Crissy Swing-Away |
| High back, 35-40 cm | 28384 | Cross 5, Cross 6, Crissy Active, Crissy Swing-Away |
| High back, 42,5-47,5 cm | 28385 | Cross 5, Cross 6, Crissy Active, Crissy Swing-Away |
| High back, 50-55 cm | 28386 | Cross 5, Cross 6, Crissy Active, Crissy Swing-Away |
| Upholstery 2B, High, 35-40 cm, mod 2 | 63260-60 | Crissy Active, Crissy Swing-Away, Cross 6 |
| Upholstery 2B High, 42.5 - 47.5 cm, mod 2 | 63261-60 | Crissy Active, Crissy Swing-Away, Cross 6 |
| Upholstery 2B, High, 50-55 cm, mod 2 | 63262-60 | Crissy Active, Crissy Swing-Away, Cross 6 |
| Upholstery 2B, Low, 42.5 - 47.5 cm, mod 2 | 63258-60 | Crissy Active, Crissy Swing-Away, Cross 6 |
| Extention part back 2B, 35-40 cm, mod 2 | 63273 | Crissy Active, Crissy Swing-Away, Cross 6 |
| Extension part back 2B, 42.5-47,5 cm, mod 2 | 63275 | Crissy Active, Crissy Swing-Away |
| Extension part back 2B, 50-55 cm, mod 2 | 63276 | Crissy Active, Crissy Swing-Away, Cross 6 |
| Back support kit, 2B high, 35-40 cm incl. upholstery bh 42.5-47.5 cm | 28594 | Crissy Active, Crissy Swing-Away, Cross 6 |
| Back support kit, 2B high, 42.5-47.5 cm incl. upholstery bh 42.5-47.5 cm | 28595 | Crissy Active, Crissy Swing-Away, Cross 6 |
| Back support kit, 2B high, 50-55 cm incl. upholstery bh 42.5-47.5 cm | 28596 | Crissy Active, Crissy Swing-Away, Cross 6 |
| Back support kit, 2B low, 35-40 cm incl. upholstery bh 35-40 cm | 28597 | Crissy Active, Crissy Swing-Away, Cross 6 |
| Back support kit, 2B low, 42.5-47.5 cm incl. upholstery bh 35-40 cm | 28598 | Crissy Active, Crissy Swing-Away, Cross 6 |