Activity based on individual ability
When individuals can no longer sit upright in a standard wheelchair, a tilt and recline wheelchair is often used to provide additional support and comfort. Which often results in an unnecessary increase in dependency on others.
Prio 3A is designed to optimise activity based on individual ability providing the support and comfort needed every step of the way. Right now and tomorrow too as needs change.
Prio 3A provides configurable support and comfort. Today, and tomorrow.
Moving from a medium active wheelchair to a Prio 3A in an active setup provides a step increase in support whilst still maintaining independent activity. If greater support is required at any point, it can easily be created with small adjustments. And just as easily be converted back again from a comfort to a more active setting.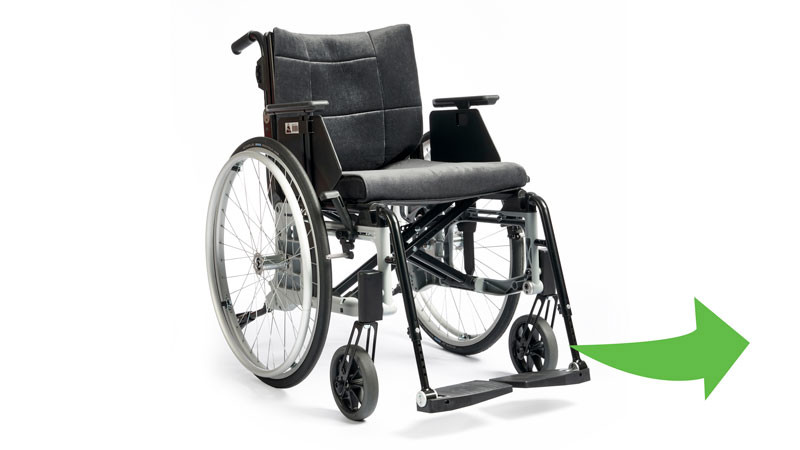 Etac Cross 6
If sitting in a medium active wheelchair like the Cross 6, and there is a need for tilt and recline, the step moving into a tilt and recline wheelchair doesn´t have to be so big. Moving into the Prio 3A in an active setup maintains the activity and mobility to self propel.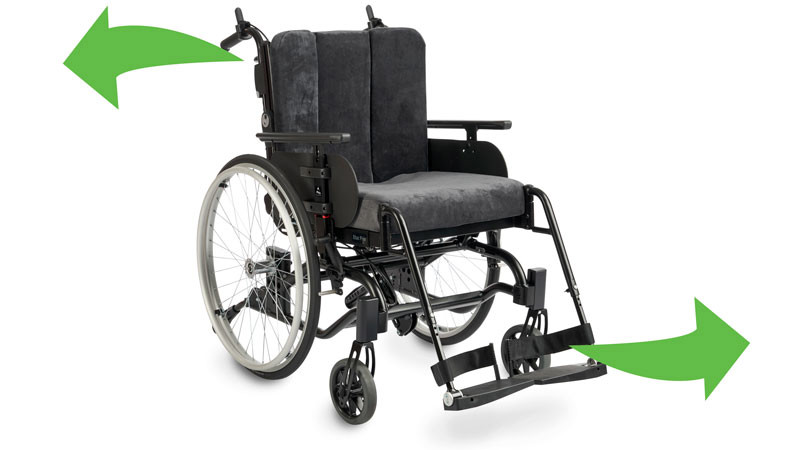 Etac Prio 3A active setup
Moving from a medium active wheelchair to a Prio 3A in an active setup provides a step increase in support. While a well-balanced frame, a medium height back support, and limited tilt all unlocks potential independent activity and self propelling.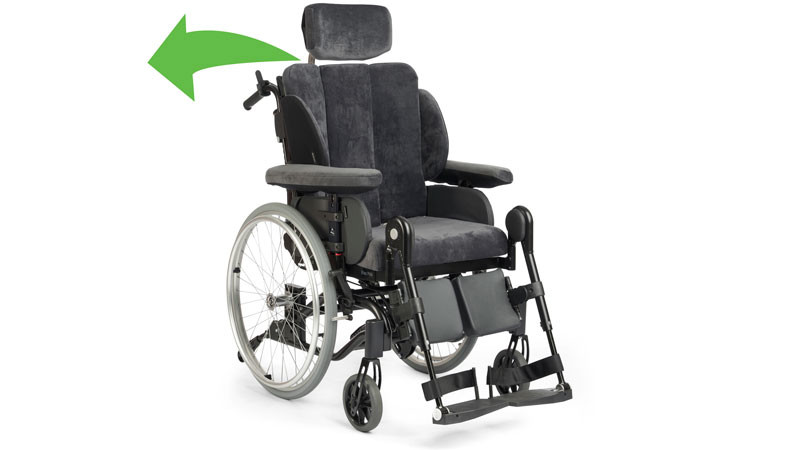 Etac Prio 3A comfort setup
Should the individual require greater support at any point, it can be created with a more stable frame setting, high back support, and greater tilt and recline. For recovering individuals, the Prio 3A can also be converted from a comfort to a more active setting.
Unlock the ability
Seating is not just about posture, pressure care, and comfort. Even minor adjustments can make a big difference to an individual's ability.
For an individual, meaningful activity can be as simple as reaching for a cup, holding their head up to gain eye contact, or propelling a wheelchair enough to turn and face someone.
This is simplified to Ability Based SeatingTM.
– It´s time to shape up and unlock the ability.
The 3A back support
Maintaining a poor posture consumes a lot of energy. For such individuals, enabling activity in sitting requires configured back support.
Etac Prio 3A has the clever 3A back support – simply work with adjustments and accessories to shape the wheelchair seat according to the user's needs.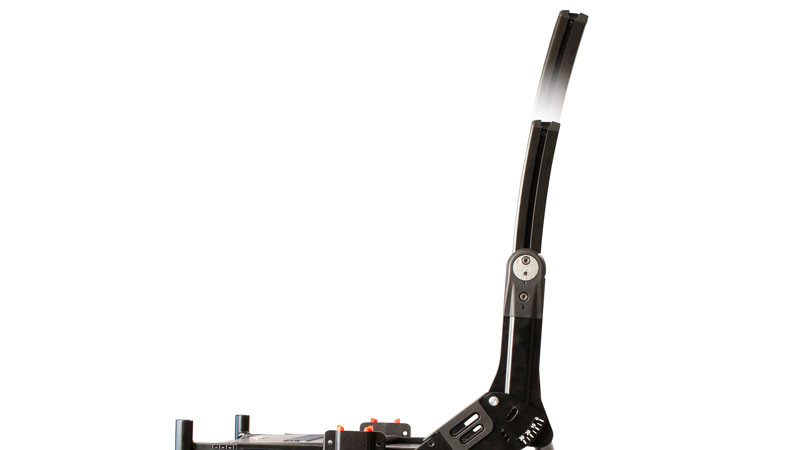 Adjustable back support height
Only one back support chassi is needed. The 3A back support is adjustable between 46 - 62 cm (18 – 24½"), and including the back extension accessory it is adjustable between 52 - 68 cm (20½ – 26¾").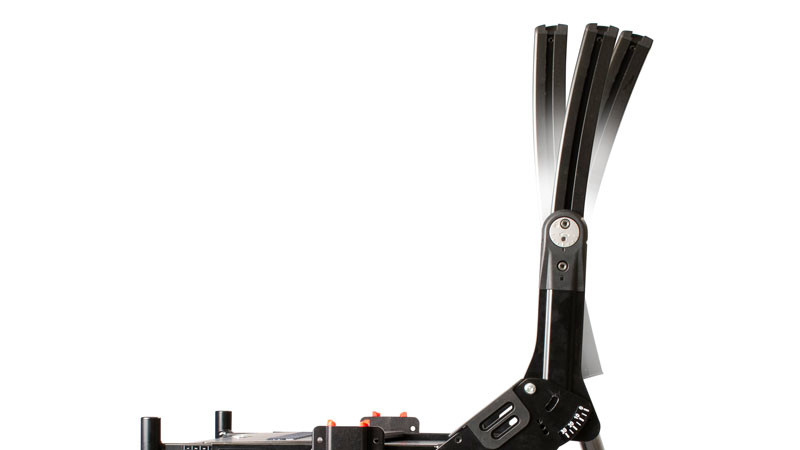 Adjustable lumbar angle
This unique adjustment of the lumbar angle allows creating shape for individual postural needs. It´s adjustable from -12º to +10º.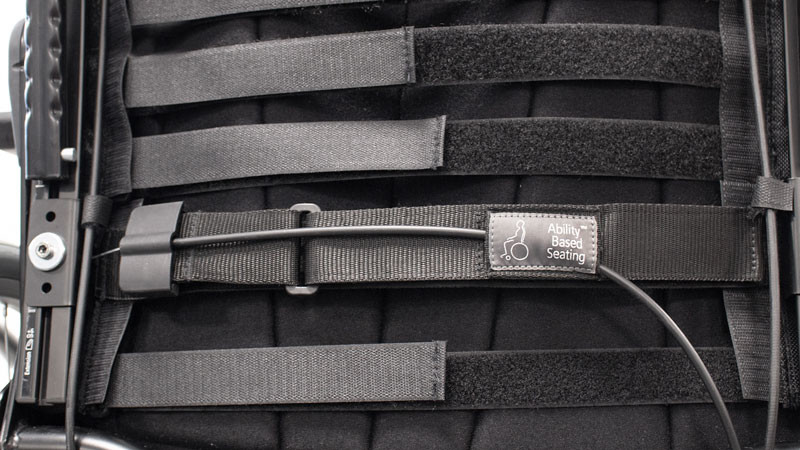 Dynamic posterior pelvic support
Adapts to both activity and rest. When reclined tension is released automatically to allow the pelvis to relax into a slight posterior tilt. Only activated in recline, not tilt. Not for electrical tilit.
Adjust for different body shapes
We are all individuals, with different body shapes, abilities and needs.
Prio 3A give more opportunities to create shape and support for the user to sit active/upright and for comfort and relief while resting. Facilitate ability, do not give up on it - With Prio 3A you can reach your positioning and activity goals.
Learn how to shape up in Prio 3A
Front and rear seat depth adjustment
The seat depth is adjustable from 39 - 51 cm (15½" – 20"). Using both rear and front adjustment facilitates finding an optimum balance point.
Front adjustment 7 cm (2¾")
Rear adjustment: 5 cm (2")
Create further seat depth, shape and support using the adjustable strap back.
Always fit solutions
All postural support accessories to shape up the 3A back support are compatible between the Prio 3A and the Cross 6 with the 3A back support. There are plenty of small clever accessories to be added and adjusted that helps you to reach your positioning goals. And they can always be fitted on to another wheelchair size or reused between the models.
Etac wheelchairs are sustainable and future proof for the first user and the users after.