"When reviewing Axiom hardware, we knew we needed a range that delivered ease of use, reliability, and dependability. Through customer feedback and extensive testing, we developed a full solution portfolio that provides the right option for clinicians, ATP's, and clients alike."

Axiom Global Product Manager Karl Schultz.
Tested Tough to go the distance
We took a Tested Tough approach to our design to ensure our hardware is reliable, easy-to-use, and strong enough to withstand the stress of rigorous use. Axiom hardware won't slip and does not require frequent re-adjustment. Through extensive testing against the competitors, we can confidently say ours holds tough when others don't.
Market Leading Versatility
Because the back should fit the rider and the chair. The new shell design and versatility of the Axiom hardware solutions make it possible and easy to adjust the back to fit +/-2" from chair width. This means you can customize each setup for optimal outcomes and a personalized fit that supports every unique body type.
Announcing Axiom Backs | Hardware
We are pleased to announce the May 30th, 2023 launch of the updated Axiom Back Hardware offering. Joining the existing and now improved DEX hardware option will be the BTX and FXT options. The combination positions the Axiom Back product line as a full solution portfolio for our customers with the most comprehensive offering in the market.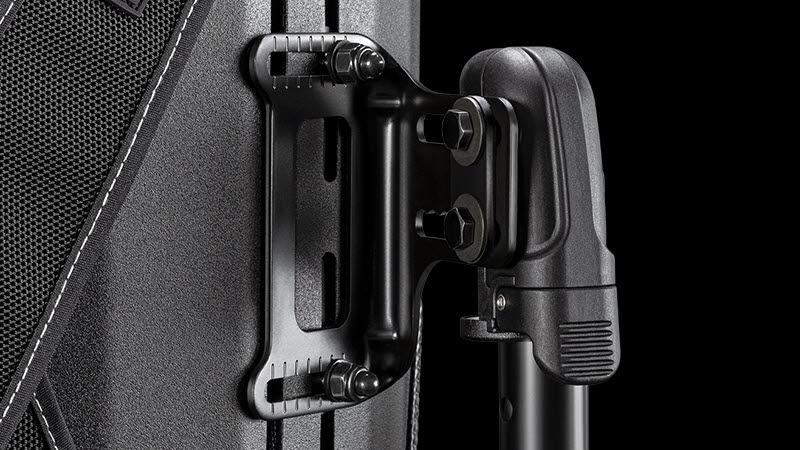 DEX - Flagship Hardware Solution
The intuitive hardware design with auto-resetting release levers for easy installation and removal. Using the least amount of space on the back cane, DEX works with all canes sizes and types without interference. Adjustable with rider in-chair and recently enhanced with alignment indicators and interior mounted fasteners – DEX ensures setup is quick, easy and right first time.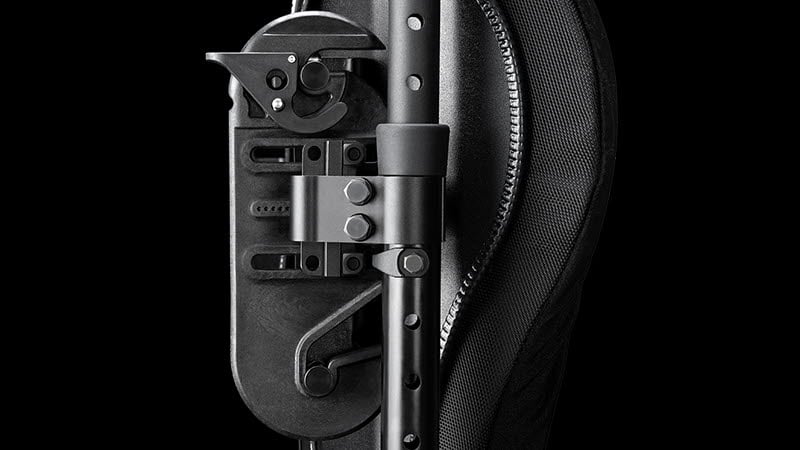 BTX - Industry Leading Strength
Whether you are looking for easy installation or a heavier weight rating – BTX is your solution. Designed with ease and durability in mind, BTX provides a reliable solution that meets the demands of the toughest users and environments. Experience effortless mounting with easy single-handed installation and removal.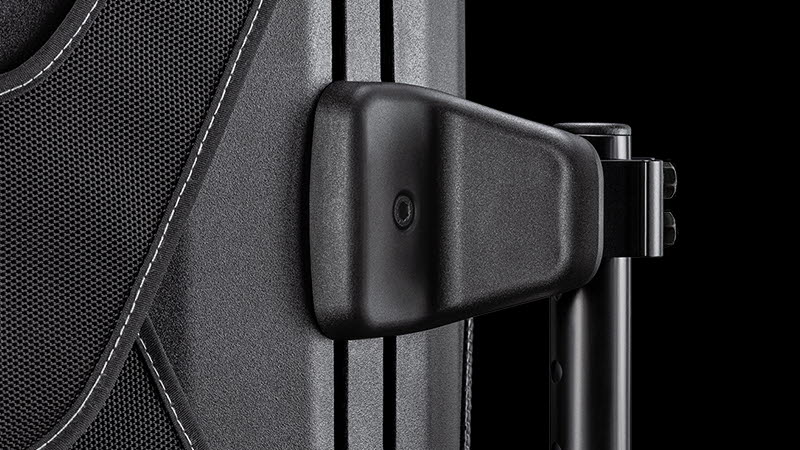 FXT - Locked-in Solution
When removal isn't necessary, choose FXT. The lightest hardware option in the Axiom family, FXT is strong, rigid, and dependable, offering a minimalist design in a fixed solution. The protective plastic cover protects from debris and build up. The supremely compact design incorporates 5 degrees of built-in angle adjustment for the perfect fit, every time.
Axiom Backs - Style and performance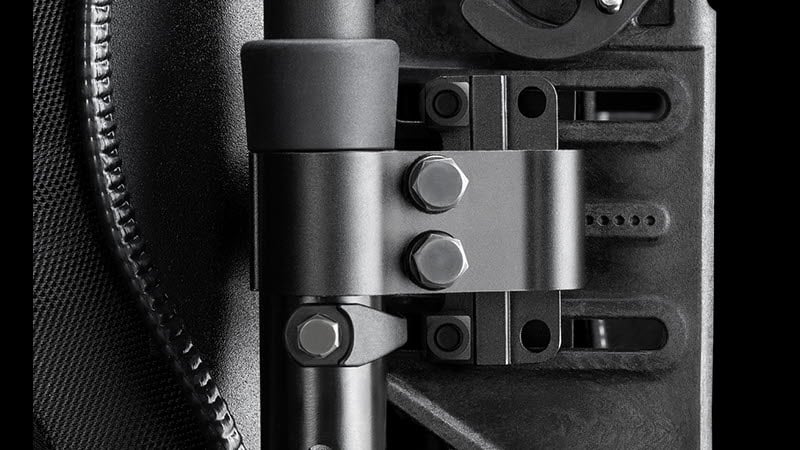 Mounting Clamp Design
A universal design you can rely on. The 1" locking clamp design provides the most reliable clamp force in the industry and minimizes mounting interferences –regardless of cane size or style. Get where you need to go with less wrench time and better outcomes.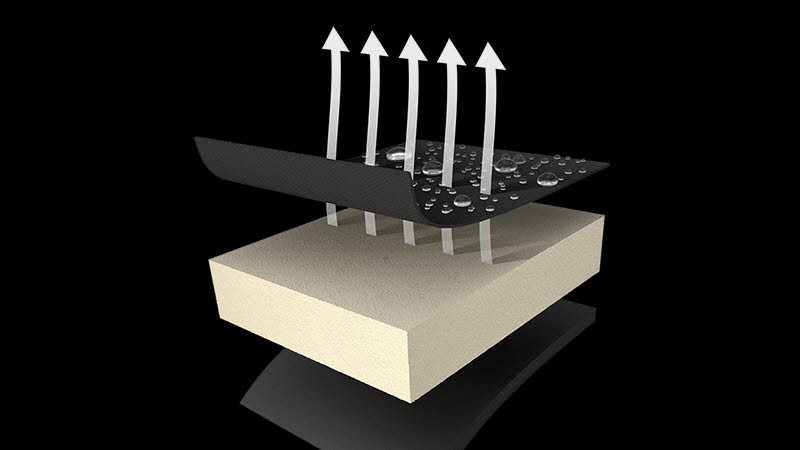 Premium Construction
With the quality you expect from Axiom - Axiom Backs continues to provide the perfect balance of durability and comfort. Built with quality, high resiliency foam, supple, yet durable Nylon-Spandex blend fabric, and a waterproof elastic monolithic membrane layer which promotes airflow, breathability, and overall comfort. The back shells are created using an innovative and market-leading Fulcrum bending technique which results in a finished shape that optimizes contact and form with the body while enhancing rigidity.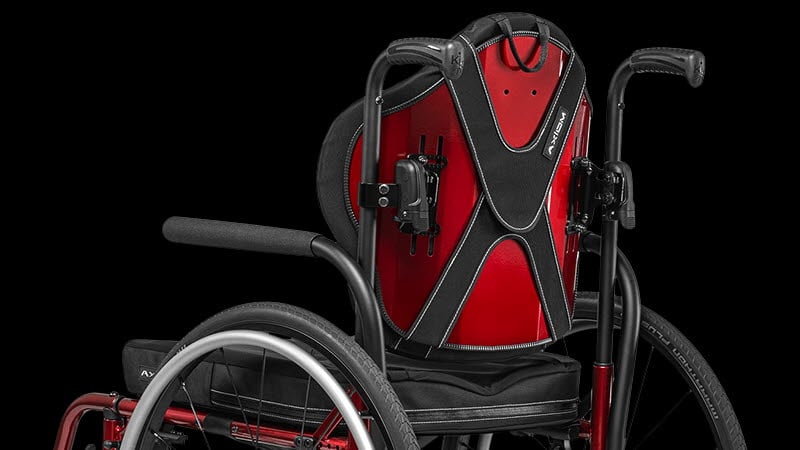 Express Your Style
Choose a color option to match or accent your wheelchair. Paint-to-match options are offered at no extra charge.