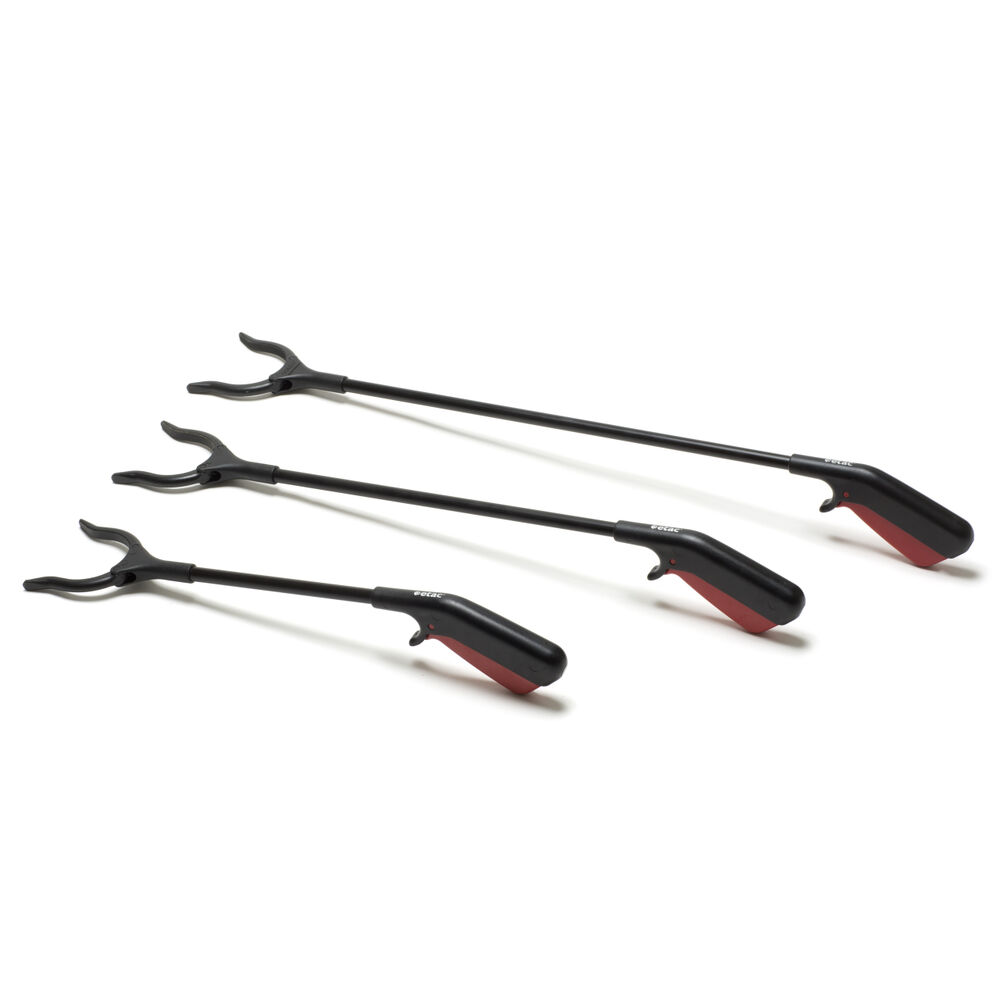 Etac Aktiv reacher
The Etac Aktiv reacher handles are slightly angled and only require a small hand grip to maneuver. This utilizes the strength in the hand and provides an effective grip. The handle has a support for the index finger which gives improved precision. The entire gripping surface of the jaws is coated with hardwearing rubber, ensuring plenty of friction which also reduces the amount of strength required.
Reachers for various needs
The Active reachers are available in a number of models. They are light and have ergonomically designed handles to make reaching and gripping easier. The jaws open wide but still grab the smallest item. A unique feature is the possibility to turn the jaws. They can easily be set in two different positions. This means the reacher can be used with the jaws horizontally or vertically without having to turn the arm. All models have a magnet in the handle for picking up small metallic objects.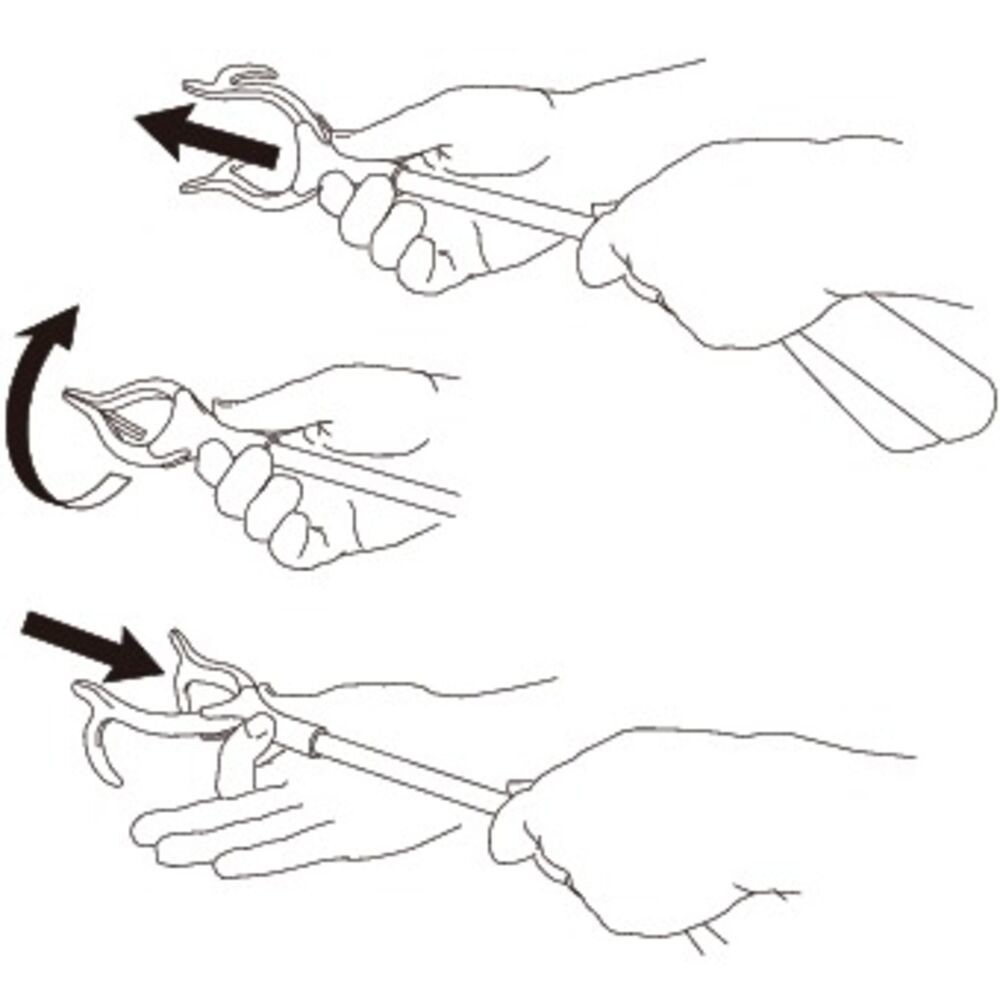 The jaws can be set to two positions.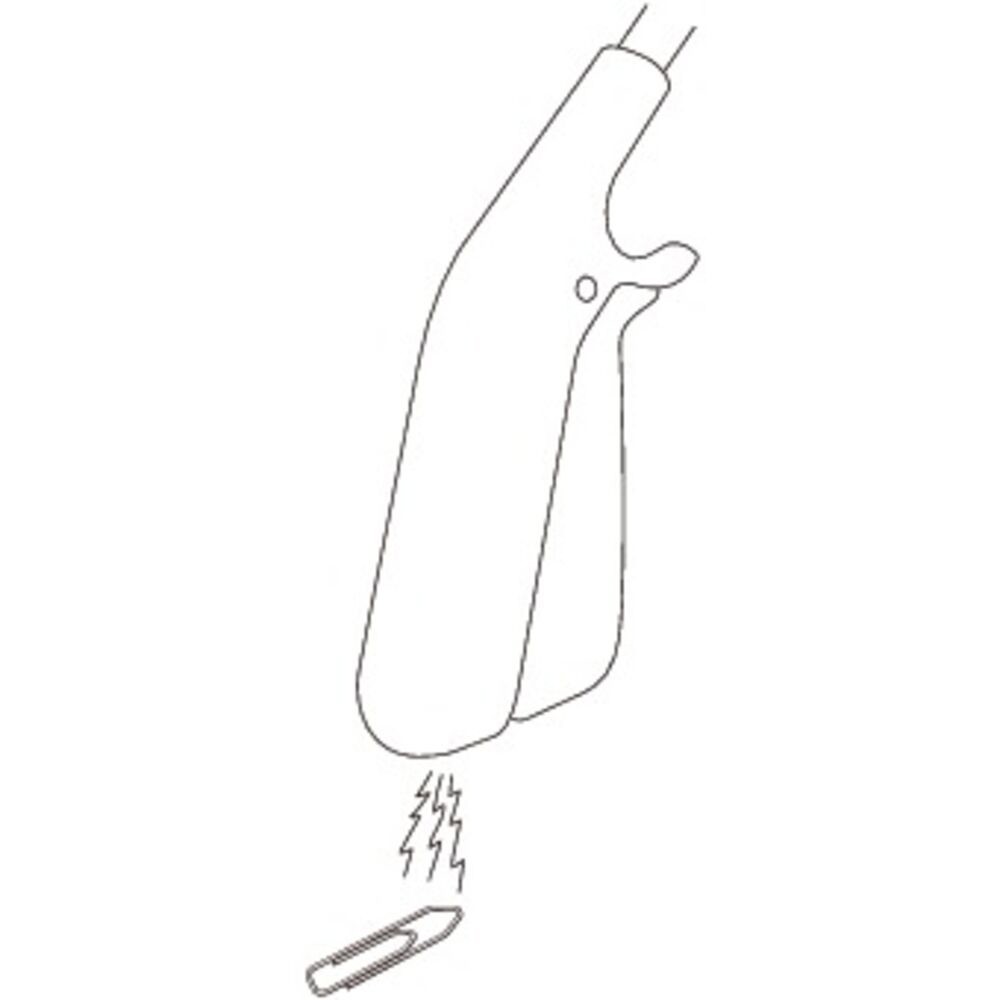 All models have a magnet in the handle to pick up metallic objects.
Specifications
Bracket material
Polyamide
Jaw material
Polycarbonate/ABS
Design
Ergonomidesign
Lifting capacity, max (kg)
2
Handle material
Polycarbonate/ABS
Tube material
Aluminium
| | Etac item number | Weight (g) |
| --- | --- | --- |
| 45 cm (17¾") | 80505004 | 111 |
| 60 cm (23½") | 80505007 | - |
| 70 cm (27½") | 80505003 | 128 |
| 70 cm (27½") retail packaging | 80505103 | 128 |
| 80 cm (31½") | 80505008 | - |
| 90 cm (35½") | 80505009 | - |