Etac Light cutlery with thin handles
The thin handles allow a comfortable grip between the fingers. This is a functional grip when strength and mobility are so restricted that lifting the hand requires turning the palm of the hand upwards. With the long handles the cutlery doesn't need to be lifted as high as with a short handles.
Etac Light cutlery
Etac Light cutlery facilitate eating when mobility in hands and arms are restricted. There are various models available and of course they are ­all lightweight.
In common for all Light cutlery is a functional design of the handle and a shape that makes the grip stable and comfortable.
Each cutlery has its own unique shape and design according to its specific usage and to compensate for reduced hand function.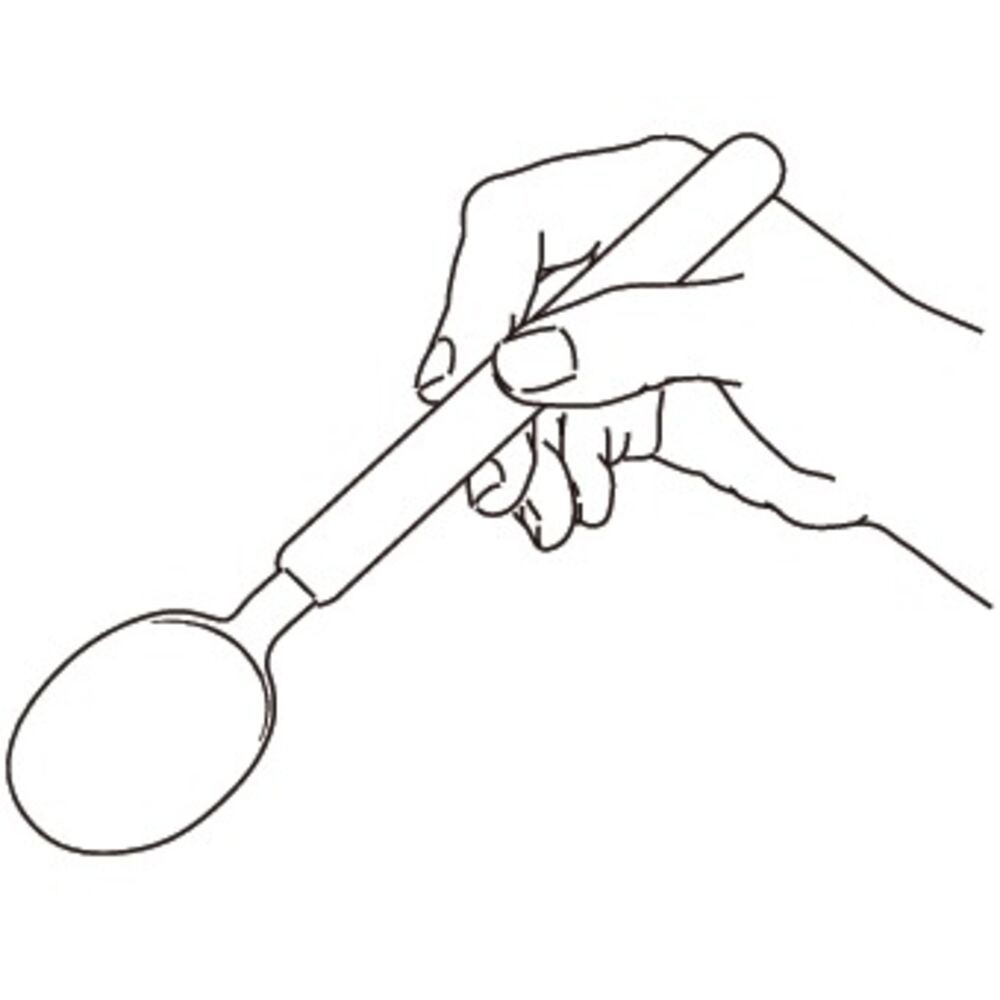 Etac Light cutlery
A functional grip when the muscle strength is very restricted.
Specifications
Design
Ergonomidesign
Material
Utensil parts: Stainless steel. Handle: ABS plastic
| | Etac item number | Length (mm) | Weight (g) |
| --- | --- | --- | --- |
| Fork, thin handle | 80401003 | 210 | 24 |
| Spoon, thin handle | 80401005 | 210 | 34 |
| Knife, thin handle | 80401001 | 220 | 21 |
| Dessert spoon, thin handle | 80401007 | 200 | 26 |