Evacuation HoverJack
Designed for challenging evacuation through stairwells
Designed for stairwell
The Evacuation HoverJack allows caregivers to perform safe and efficient stairwell evacuations while keeping the patient in a supine position. Adjustable air chambers inflate to provide a stable and comfortable surface for patients, while easily navigating doorways and narrow spaces.
In case of evacuation
Evacuation HoverJack is inflated to bed or stretcher height so that the patient can be laterally transferred onto it. The safety straps and foot-end pouch hold the patient securely, while the Teflon-coated bottom allows for easy transport to the nearest stairwell. The top two chambers are deflated for the descent so that the caregivers can slide the patient to safety.
HoverMatt Air Transfer System
HoverMatt Air Transfer System is multifunctional and makes patient transfers, boosting and repositioning easier, while taking care of the carers working environment.
A cushion of air beneath the inflated HoverMatt reduces the force required to move a patient by 80-90% and enables caregivers to safely transfer patients without lifting or straining.
By reducing injuries related to lateral transfers and repositioning, the HoverMatt helps to improve staff retention while meeting legislative guidelines for safe patient handling.
Discover the HoverMatt Air Transfer System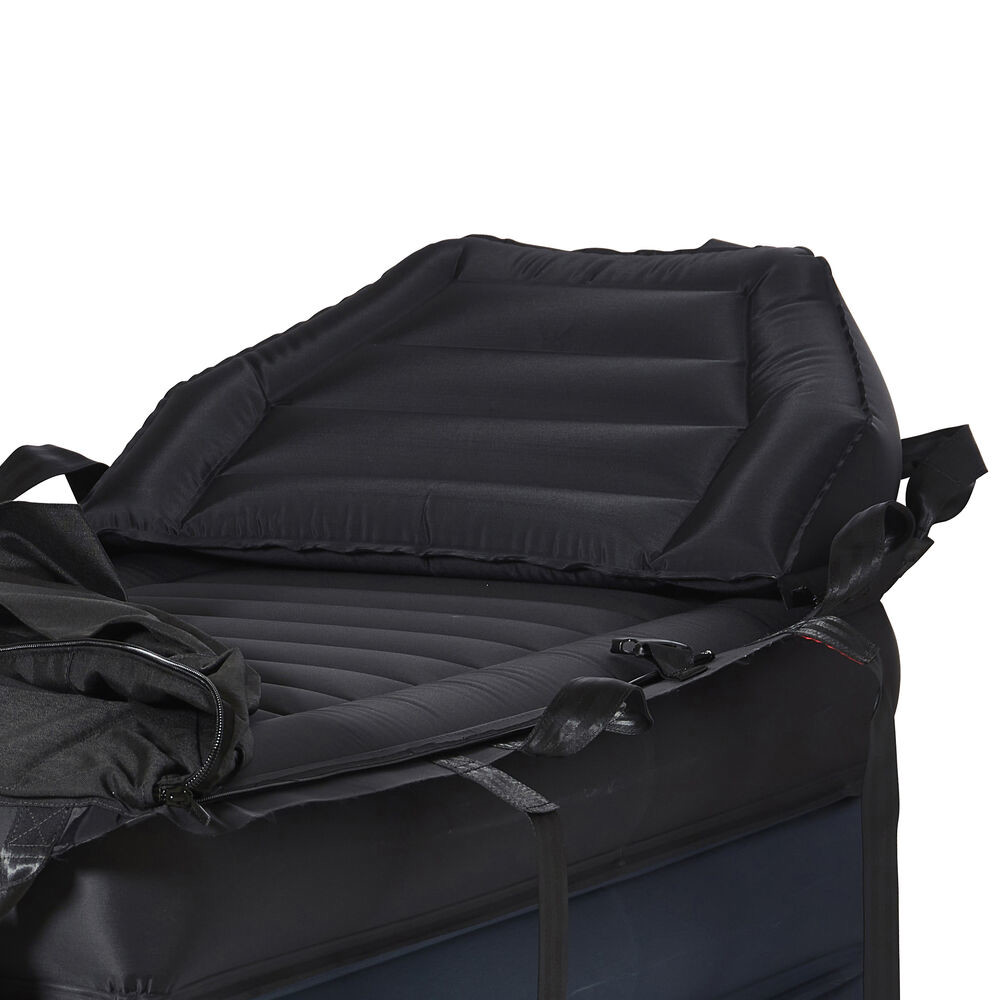 Easy to manoeuvre
The tapered head end makes it easier to manoeuvre when evacuating around corners and down stairwells.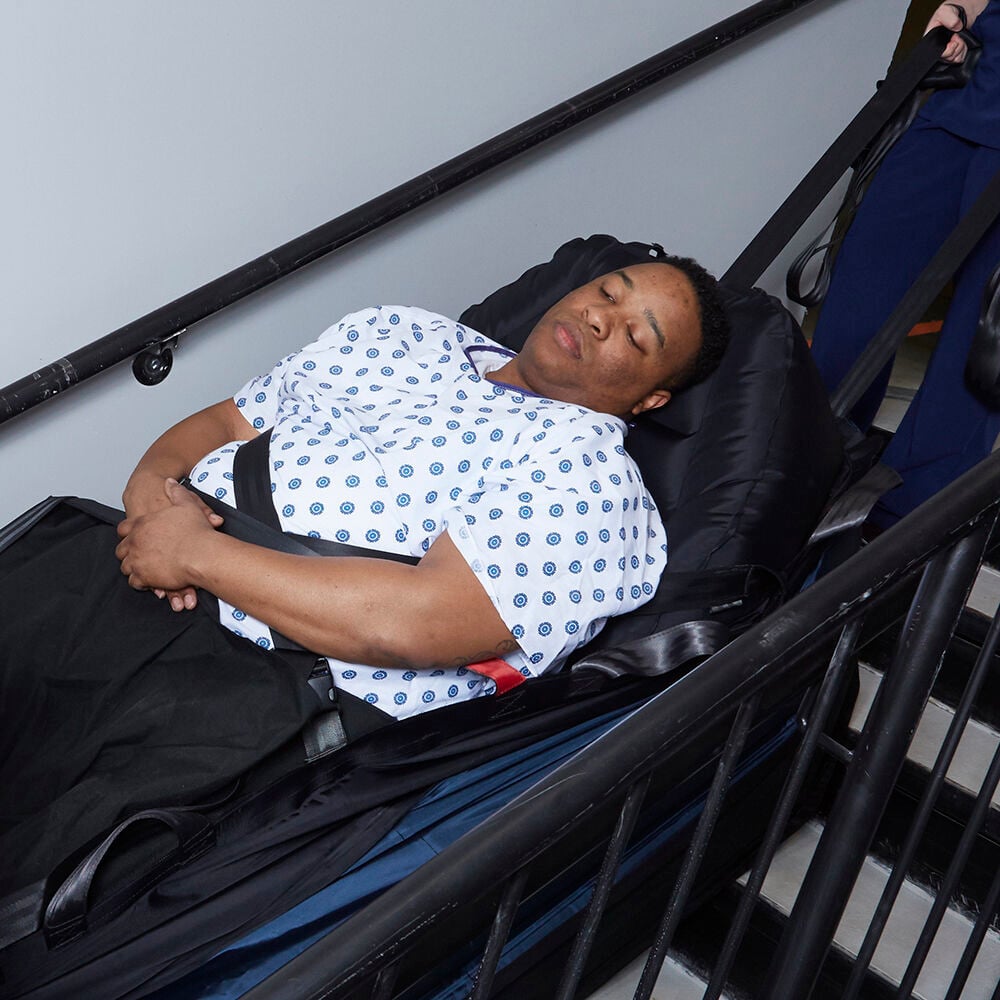 Improved patient comfort
To facilitate the patient's breathing and comfort, the positioning can be adjusted through the inflatable wedge at the head end.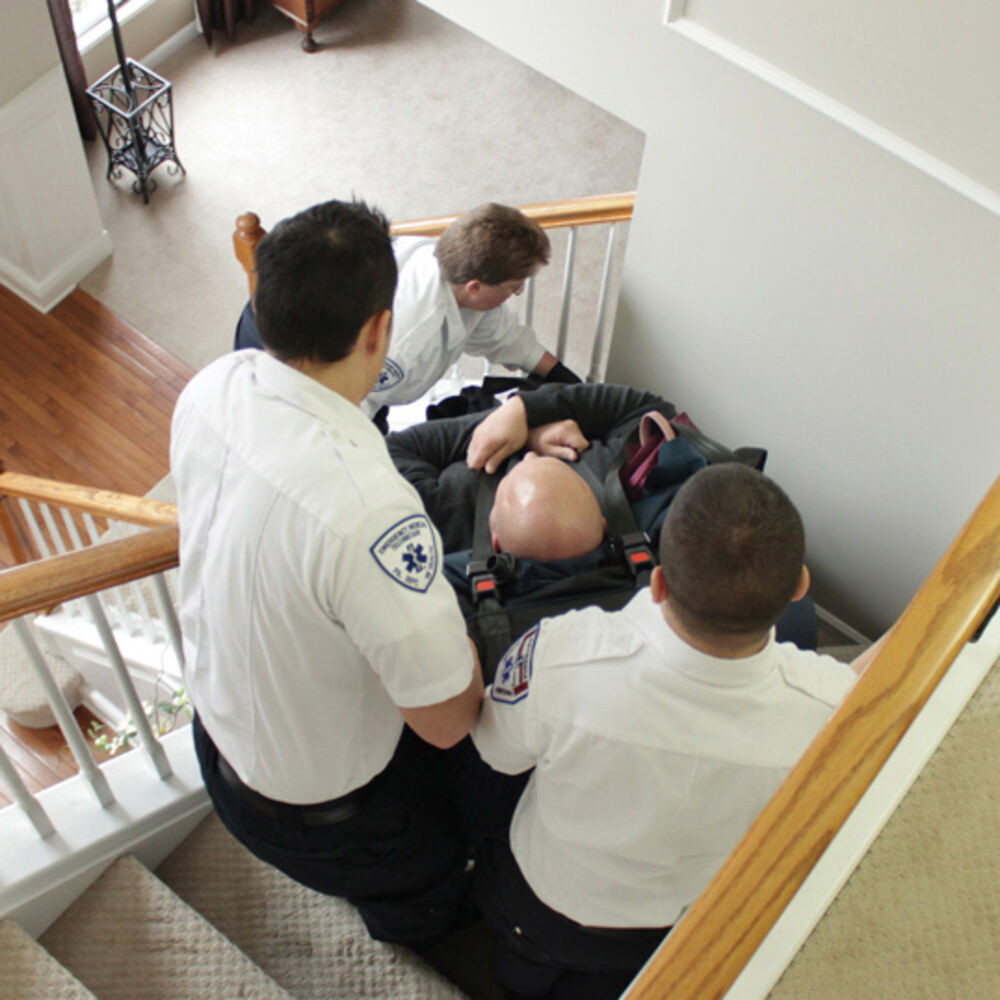 Dual purposes
The device can be used for both stairwell evacuations and for vertical lifts.
| | Item number | Height (mm) | Length (mm) | Material | Maximum user weight, stairwell evacuation (kg) | Maximum user weight, vertical lift (kg) | Pieces per pack | Width (mm) |
| --- | --- | --- | --- | --- | --- | --- | --- | --- |
| Evacuation HoverJack 32" | HJ32EV | 760 | 1830 | Top: Nylon. Bottom: Teflon infused polyester | 544 | 318 | 1 | 810 |
In between patient use, the Evacuation HoverJack should be wiped down with a cleaning solution used by your hospital for medical equipment disinfection. A 10:1 bleach solution (10 parts water: one part bleach) or disinfectant wipes can also be used. NOTE: Cleaning with a bleach solution may discolour fabric.
Documents
Download of user manuals are intended for expedient purpose only. The products in reference may be subject to change without prior notice and reader's discretion is advised to ensure coherence with product version and article number as well as the appropriate translation.
HoverMatt SPU & Evacuation HoverJack - Stairwell evacuation
HoverMatt SPU & HoverJack - Move a person from the floor
HoverMatt SPU & HoverJack - Move a person from the ground