Meet Olivia
We had the pleasure of meeting 6-year-old Olivia and her parents, Morten and Wei in their cozy and accessible home to allow her to try the R82 Swan Curo for the first time.
Olivia was born in 2015 in Tianjin, China, where she was diagnosed with cerebral palsy. She has been classified using the Gross Motor Function Classification System as level V.
Taking Olivia's needs for assistive devices and physical assistance into account, they have made a home with an inclusive environment for a child with the need for wheeled mobility. For Olivia and her family, the Swan Curo allowed Olivia to be as involved as much as possible with daily recurring activities like brushing her teeth, taking a bath, or going to the toilet.

In many situations, the Swan Curo allowed Olivia to be at eye level with her parents and they clearly enjoyed intimate moments together between daily toilet activities.
Hygge and well-ness
In Denmark we love "Hygge". Hygge is a sense of contentment and well-being, creating a warm atmosphere and enjoying the small and good things in life. And the good thing about hygge is, that you can apply it to any situation! And what goes more hand in hand with hygge than self-care and wellness?
The Swan Curo not only allowed Olivia to be involved in daily recurring activities, but also allowed her to participate in cozy wellness activities. When Morten prepared a foot bath for his daughter while she was watching Swan Lake, her favourite ballet, you could sense the feeling of hygge. Olivia seemed so relaxed and enjoyed the time with her father.
The Swan Curo is therefore also ideal for wellness activities such as having a foot bath, a manicure or hair dressing, and thereby promoting a sense of contentment and quality of life.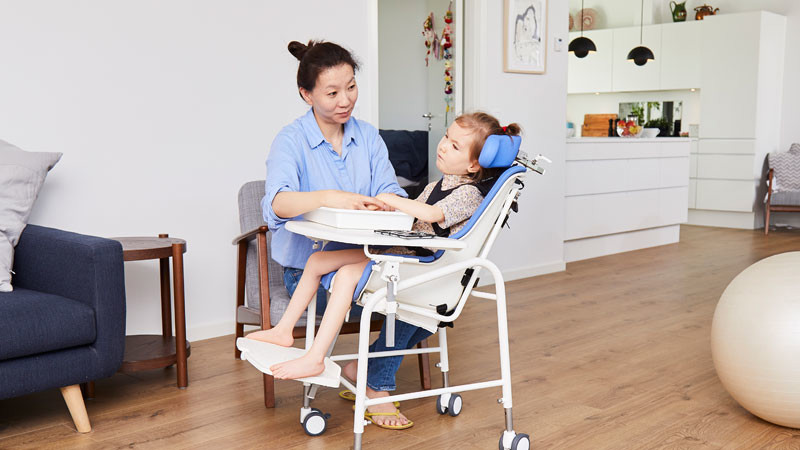 Versatile functionality
The R82 Swan Curo is a multifaceted toilet and bath chair, ideal for various daily self-care and wellness activities. This allows the child to be as active and involved as possible, promoting quality of life and minimizes the need of transfers and the physical workload for the caregiver.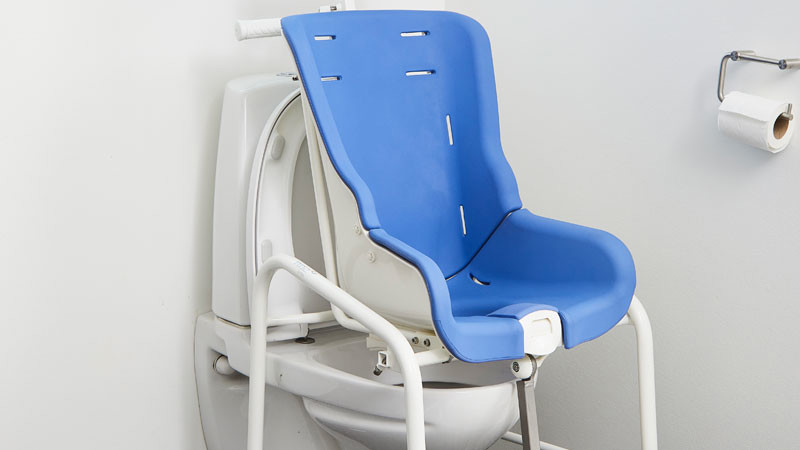 Everyday convenience
Due to a minimalistic and small footprint of the frame the toilet and bath chair fits very well into various houses and bathrooms. The simple design makes the chair very user-friendly and light weight – making it easy for the caregiver to handle and the smooth surfaces easy to clean.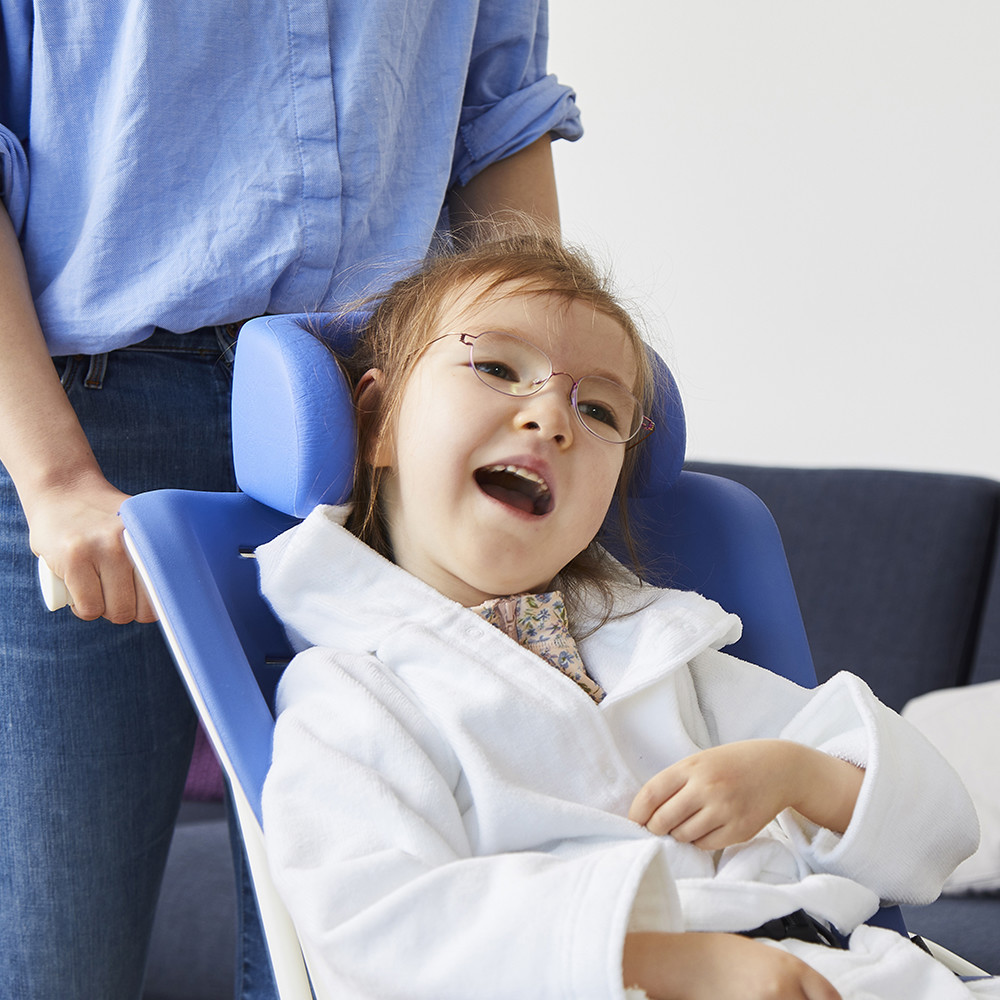 Comfort & support
The shell is carefully designed to enclose the user, which along with the soft PU inlay, ensures a high seating comfort. The PU inlay is easy to attach and has a high durability. Head support, vests and belts ensures ideal support for the user.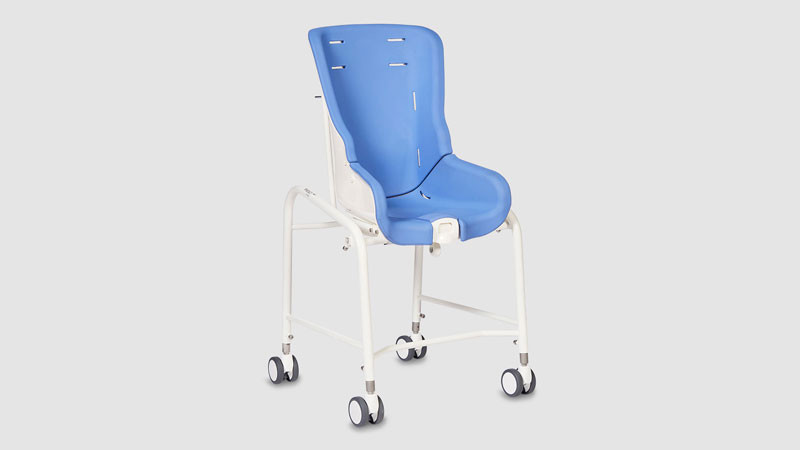 Individual adjustment
Positioning of the user is easily done using the tilt function assisted by a gas spring and the height and angle adjustable foot support. To obtain the best possible height for transfer, for caregivers or the toilet, the frame is height adjustable.