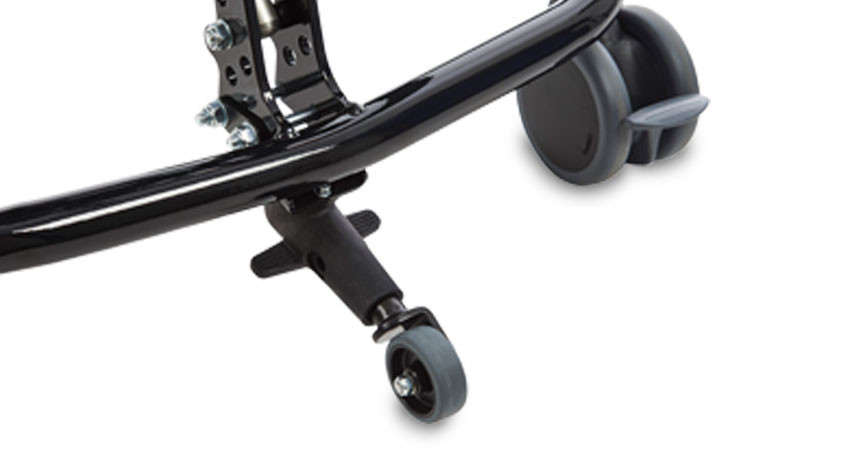 New anti-tip available
for High-low:xo indoor
The newly launched High-low:xo frames are available in many configurations and have a wide variety of accessories. Some of these are the anti-tip.

We supply 890007, the centered anti-tip for the High-low:xo indoor frames mounted with 75mm and 100mm castors. When the frame is configured with 125mm castors, the suitable anti-tip is the 890007-1 variant.
Also note that the High-low:xo sizes 2 and 3 with hydraulic height adjustment require the 890009.
R82 High-low:x Frame
The High-low:x Frame is a stable base with a user friendly height adjustment from floor to table height.
Go to product page