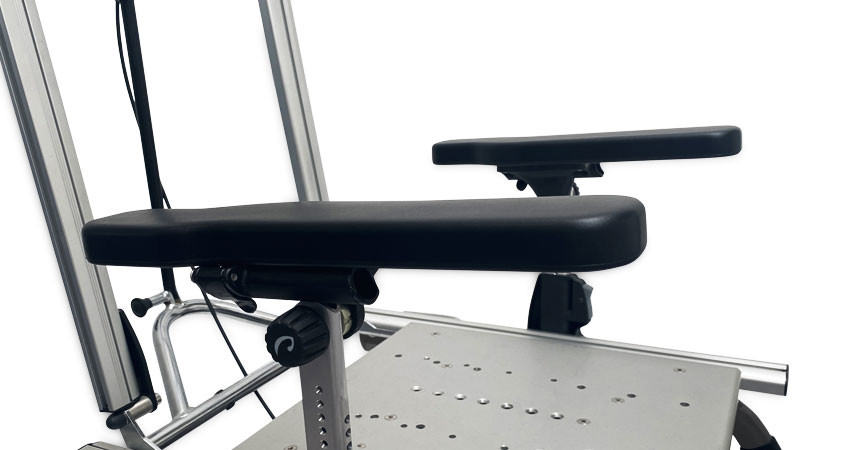 Armrests for moulded seats
For Combi Frame:x
R82 Combi Frame:x serves many purposes for users needing an individual seating system and base.

The x:panda shape, x:panda and Panda Futura seats can all be mounted directly on the Combi Frame:x or by using an adapter. Customized seating systems are typically fitted directly onto the base plate.

We now launch a new option of armrests that are particularly suitable for moulded seats and R82 Turtle seats. The holders are mounted into the seat side profiles and the extra-long (400 mm) armrest rods enable the optimum positioning of the armrest pads for the customized seating.
Article number:
8910619-CF


R82 Combi Frame:x
The Combi Frame:x is a unique wheelchair frame for customized seating systems.
Go to product page