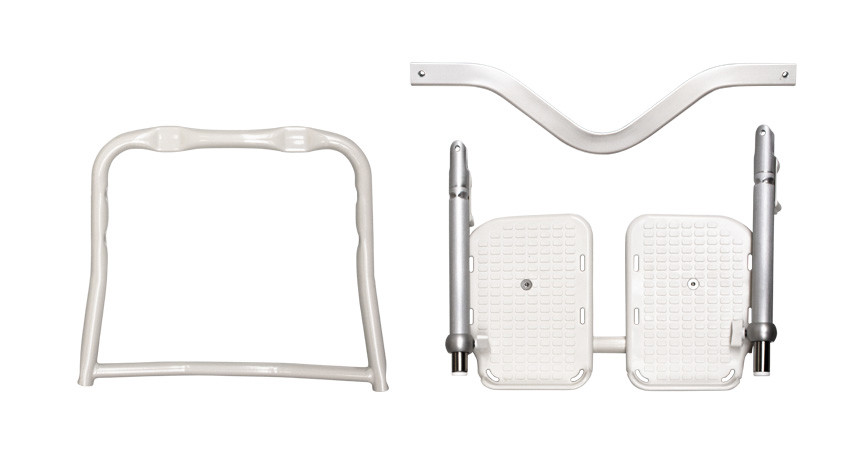 Flamingo growth kit
Flamingo is available in four sizes; growth kits are now available to reduce the frame size or grow the frame to next size. The following parts are included in the growth kit:
Distance bar between the front wheels
Seat frame and foot support
Article numbers are:
880201-KIT
880202-KIT
880203-KIT
880204-KIT

With such a kit the frame can be either sized up- or downsized to accommodate a different size seat.
R82 Flamingo
The Flamingo is a toilet/bathing chair available in 4 sizes and suitable for children and youngsters.
Go to product page