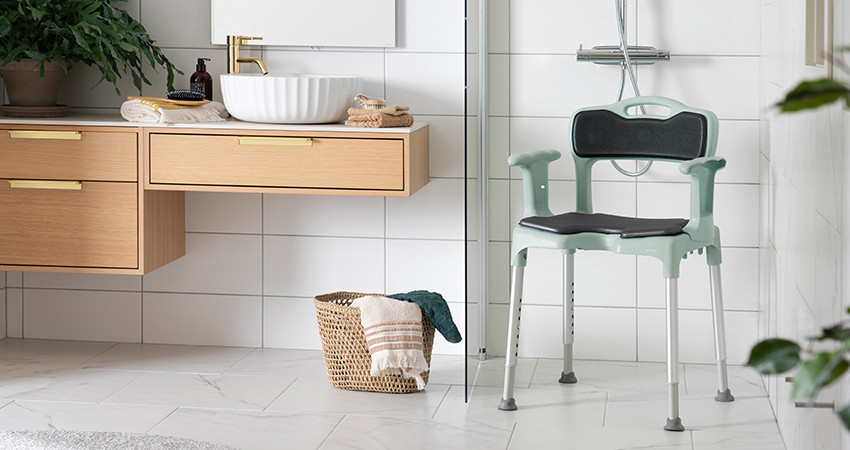 Etac shower stools and chairs
New colours and increased maximum user weight
Sitting down while showering is an easy way to avoid fall accidents, and Etac's range of shower stools and chairs are popular in many countries around the world. The stools and chairs are designed to assure maximum safety and are available in different shapes and sizes to accommodate varying user needs.
To further increase the options, we are now launching all models in white. The colours grey, green and blue are already in the range. We are also updating the existing green colour to lagoon green, in line with other products in our portfolio.
In addition, the maximum user weight is being increased on most models. Swift shower stool/chair increases from 130 kg to 160 kg, while the Smart and Easy stools increase from 150 kg to 200 kg. With generous seating areas and a very stable construction, the shower stools & chairs are well suited for larger users. They are thoroughly tested in accordance with European and international standards and all come with a 5-year warranty.