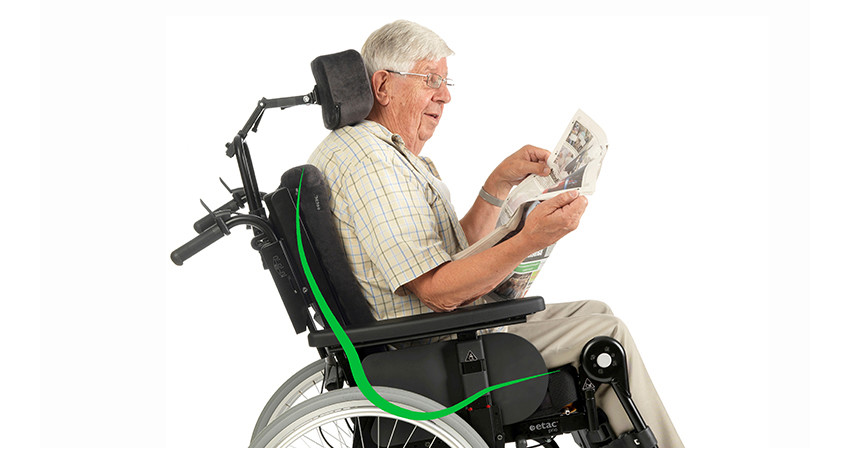 Patent registered for Etac innovation
Etac has received patent for the '3D back support', a solution with multi-adjustable features - ideal for wheelchair users with asymmetry or kyphosis.
Together with our earlier innovation of the tension-adjustable and dynamic pelvic support, the now patented solution gives three-dimensional positioning possibilities for the users while enabling them to be as active and independent as possible. This provides a unique clinical function that no other multi-functional wheelchair solution offers.
The Etac 3D back cushion consists of three soft padded panels connected with slide fabric. The two side panels provide lateral support and create a horizontal contoured shape. The centre panel follows the vertical shape of the user's back.
Etac Prio 3D
We are proud to present our new 3D back support system! A patented innovation that is mouldable in all directions, ideal for asymmetry and kyphosis.
Go to product page