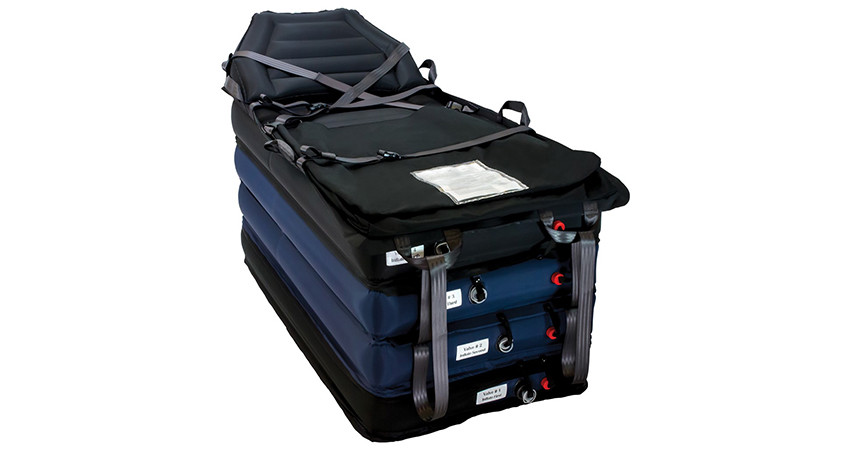 Etac invests in HoverTech, a US patient handling company
Etac has made an investment in 70 percent of the shares in the US company HoverTech International ("HoverTech"). The investment strengthens Etac's global position and will create a strong platform for further growth in Europe, the US and important export markets.
Etac is a global supplier of mobility equipment and solutions used in home care, long term care and acute care. Etac's sales in 2018 amounted to approximately SEK 1,750 million and the company has just over 900 employees. Etac's portfolio include among others manual wheelchairs, patient handling equipment, bathing and toileting aids, pressure care products as well as a specialized range of mobility equipment for children and adolescents. The head office is located in Sweden with manufacturing and R&D units in Europe and North America.
HoverTech is a US leader in air-assisted patient handling technologies, focusing on devices for lateral transfer and repositioning. The company's sales in 2018 totalled approximately USD 100 million. The company is owned by its founder Dave Davis and family, and is based in Allentown, Pennsylvania.
"This is a strategically important investment that significantly strengthens our position within patient handling and in the US market. Etac's and HoverTech's products and geographical focus complement each other well, and with our common passion for creating better opportunities for users, patients and caregivers, I am convinced that we can create something really good together", says Michael Wirzberger, Etac's Interim CEO.
"We are very pleased to have Etac as the majority shareholder in HoverTech. Together with Etac, we look forward to taking the company to the next level", says Dave Davis, founder and CEO of HoverTech.
The shares in HoverTech have been transferred to Etac as of June 26. The parties have agreed not to disclose the terms of the transaction.

Michael Wirzberger
Interim CEO
Etac AB

Questions will be answered by:
Michael Wirzberger, Interim CEO, Etac
E-mail: michael.wirzberger@etac.com
Telephone: +46 8 633 47 54