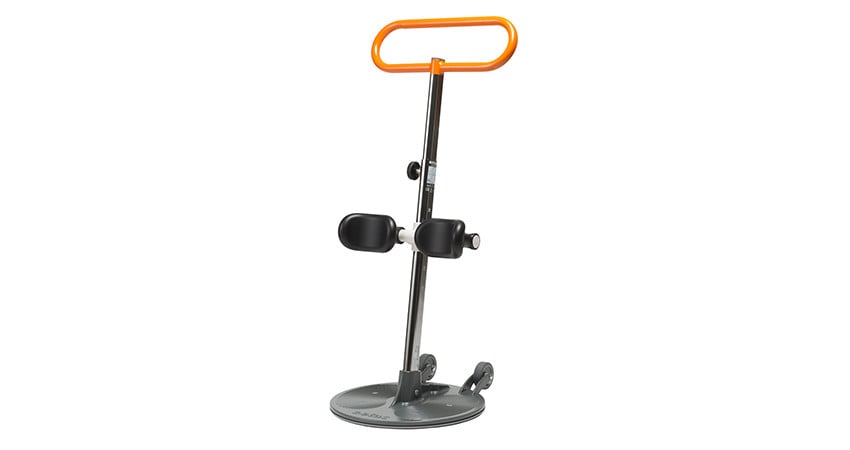 Handywoman – about rehabilitating after a stroke with Etac Turner
Through the initial rehabilitative qualities of the Etac Turner sit-to-stand aid, Kate Davies has built a thriving knitwear business and publishing company after a stroke at the age of 36.
In her recently published book, Handywoman, she takes us through her own journey from a sudden collapse on the roadside, to the experience of stroke rehabilitation and learning to regain quality of life. Part memoir, part personal celebration of the power of making, in the book Kate reclaims disability as in itself a form of practical creativity.
Etac's UK sales manager, Andrew King, went to visit Kate at her home in Blanefield, Scotland to hear more about her rehabilitation with the Etac Turner sit to stand aid. Read the full story, or watch the filmed interview.