Preventive Solution - Bathroom Safety
To prevent fall accidents

Small additions can make a big difference
Our Preventive Solution offers a first and easy step to increase safety for someone who is healthy and active. This person usually recovers well from a fall accident, but can prevent it from happening by making some minor additions to the bathroom.
For this level we recommend flexible products that take up little space, blend into "normal" bathroom interiors and don't require fixed mounting. That way it's a minimal investment in time and effort, but can be added to over time if or when further support is needed.
Recommended functions
Gripping and sitting
The best way to increase safety is by reducing the time you stand. We recommend a stool to sit on while grooming or showering. Light in weight and easy to move, it can also be used in other parts of the home.
Secondly, this person can benefit from installing one or two grab rails. A rail in the shower offers extra support when needed, and one by the toilet provides support when standing up.
Gripping
Flex grab rail
A stylish grab rail with modern design. The version with adhesive mount can be put up and removed without any drilling into walls.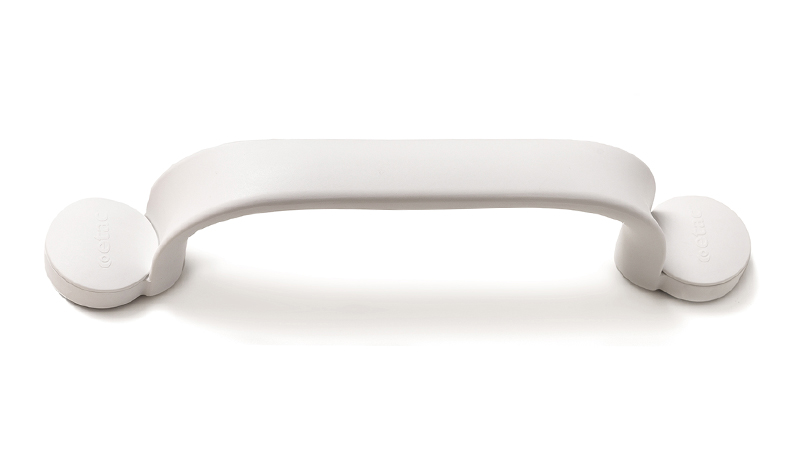 + More rails can be connected
+ No drilling required
+ Can be removed
+ Also available in volcano grey
Go to Flex
Sitting
Easy shower stool
Easy has a classic rounded shape. It is neat in size, yet offers comfortable and stable sitting. It can also be complemented with a swivel pad.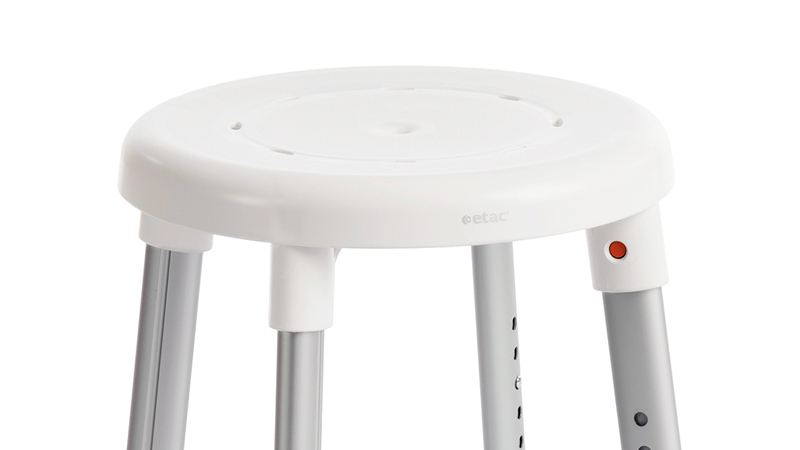 + Can be used in several places
+ Space-saving design
+ No fixed mounting
+ Also available in grey and & blue
Go to Easy
Can also benefit from:
Anti-slip carpet by bathtub or shower