Manual transfer
Manual aids can be used for a variety of transfer and positioning situations. Depending on the care situation, different solutions and techniques are useful to optimize the work environment for the carer and to give the user dignified and comfortable care.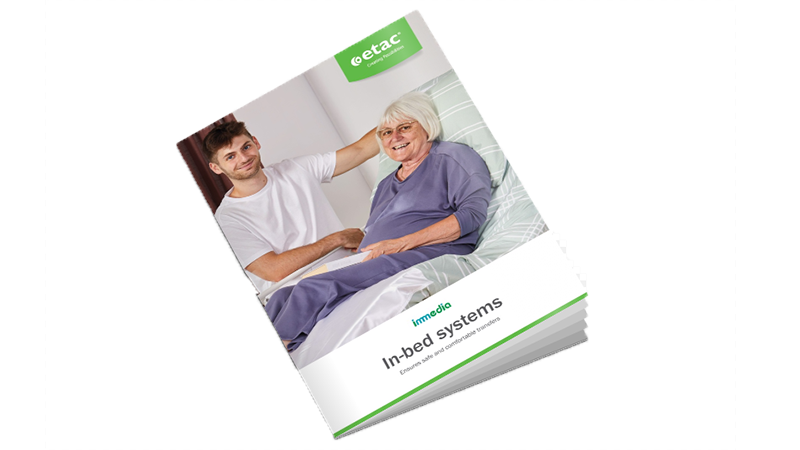 In-bed systems - Product selector guide
There are many factors to consider when choosing an in-bed system. It's a fine balance between keeping the ability and mobility of the user going and creating a safe working environment for the carer. We hope this new booklet and the Selection Guide pp. 6-7 will help when deciding.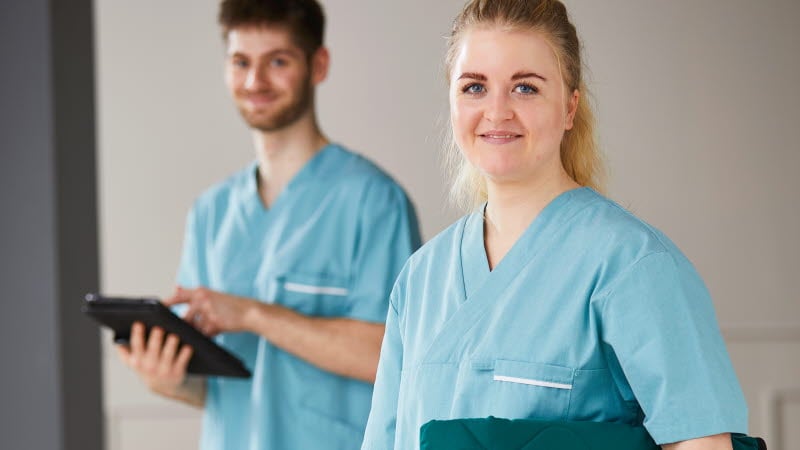 Pressure mapping
Immedia in-bed systems improve the work environment for carers and minimize shear for bedridden people.

Is the function of a pressure-relieving mattress affected by the in-bed system? Click to read more about the positive results.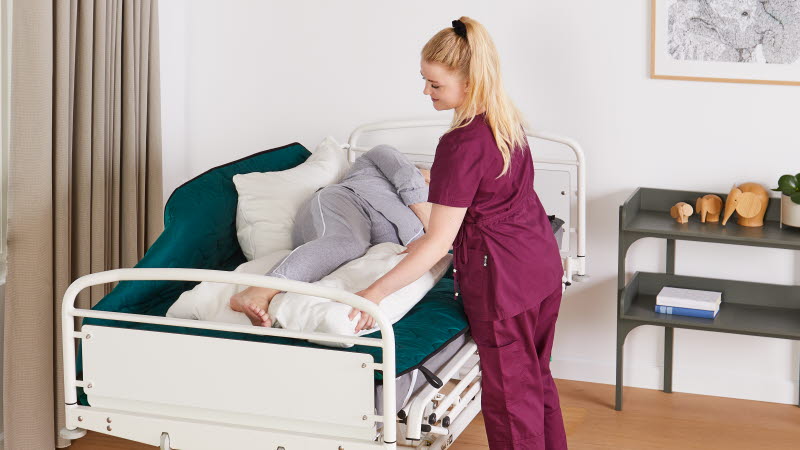 Manual transfer - Product choice matrix
Etac offers many different aids to make everyday life easier for users and carers. Many products can look quite similar, which doesn't make it any easier. To make a choice a little easier, here is a small matrix to download.