The bathroom is vital to our well-being
The average person spends 30-60 minutes per day in the bathroom. Over the course of a lifetime, that amounts to several years. Whether we enjoy spending time there to relax or simply rush through our day-to-day personal care, the bathroom is essential to our welfare and a place where we want to be self-reliant.
Unfortunately, bathrooms are also where most domestic fall accidents occur, and while a common notion is that the risk only applies to elderly people, injuries are in fact sustained across all ages. Making minor additions to the bathroom early on can go a long way in staying healthy, so that your time in the bathroom continues to be on your own terms.
A place where accidents are common
Most people don't know that falls are the second most common cause of accidental deaths and injuries world-wide, following traffic incidents. This makes fall injuries a major public health problem, with vast effects on society as well as the individual.
The oldest people are at most risk and both the incidence of falls and severity of complications increase significantly from the age of 60. Fall injuries can be difficult to recover from, and sometimes set off a negative spiral of diminished health that is never recovered from.
Stay safe by taking precautions
The good news is that many falls can be avoided. Securing the home and especially the bathroom is a great starting point and an easy measure to take. To make the process easier, Etac offers three levels of safety solutions providing varying support for different user needs. All of the products are especially developed for wet environments and designed to blend in to modern bathroom interiors.
In addition to the recommended solutions, there are numerous product alternatives to further accommodate individual preferences. All so that you can stay safe and continue to enjoy your time in the bathroom.
General Safety Tips
Read our list of tips on how to best prevent falls and injuries by making safety adjustments in your bathroom.
Go to General Tips
Preventive Solution
To prevent fall accidents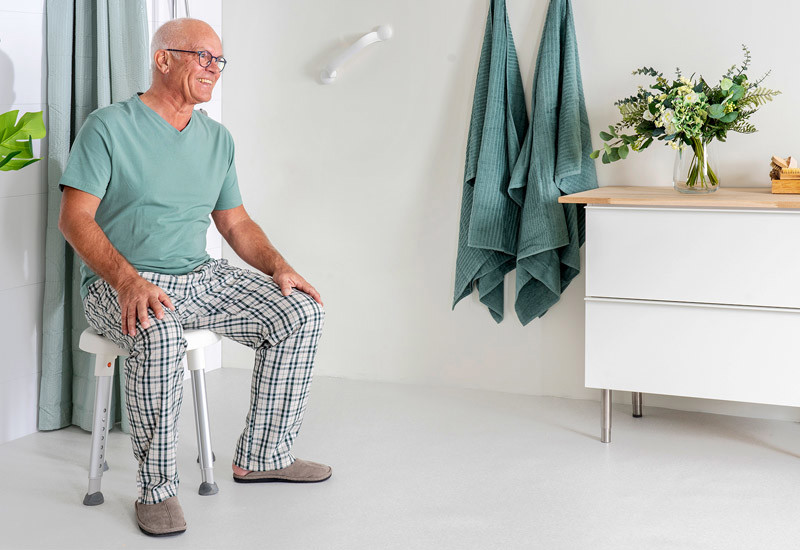 Taking precautions and making minor additions to the bathroom early on can go a long way in improving bathroom safety. This approach is suitable for a person who is active and healthy but recognizes the benefits of "an extra hand", and wishes to reduce the general risks of wet environments.
Go to Preventive Solution
Supportive Solution
To avoid injuries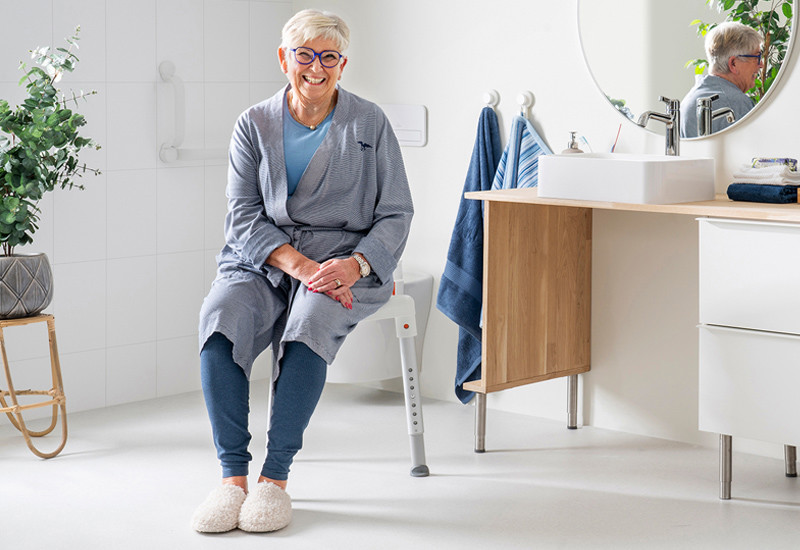 Getting older includes normal aches and pains. While usually harmless, they do increase the risk for falls substantially and injuries sustained can be difficult to recover from. Some extra support greatly reduces the risk for accidents and can be hugely helpful in making every-day routines easier.
Go to Supportive Solution
Assistive Solution
To prolong independence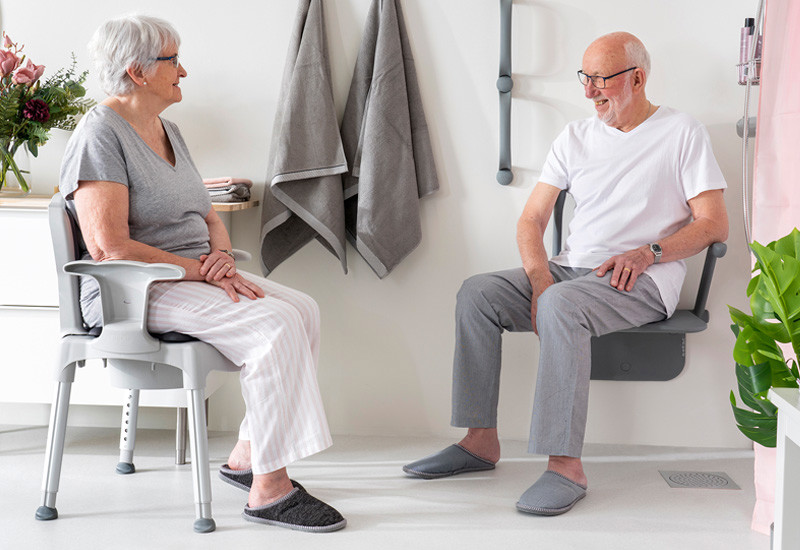 Our assistive solution facilitates continued independent bathroom visits for people with some level of reduced mobility. This person will typically benefit from more extensive support, as it can provide the means to manage personal hygiene without needing help from a caregiver or relative.
Go to Assistive Solution