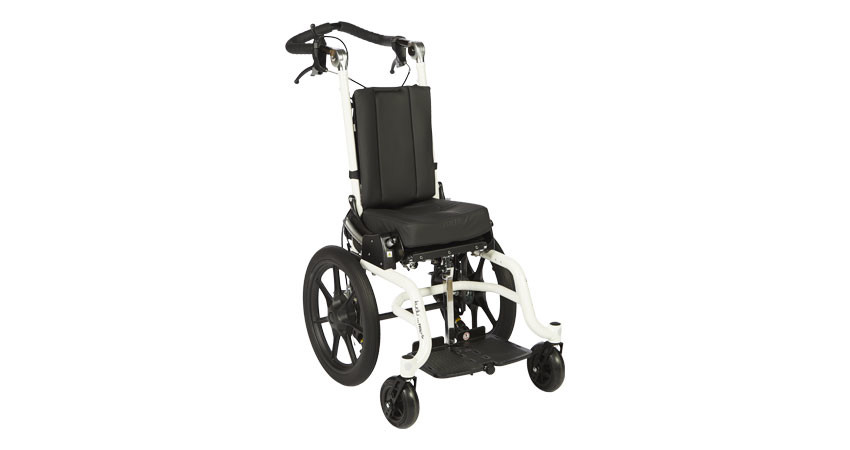 Incontinence covers for R82 Kudu
Kudu now also has an additional option for the covers – we have made incontinence covers for the seat and the back cushion covering. The new covers are black, smooth, wipeable, washable and incontinence proof.

We have made covers for the seat cushions, complete seat cushions with the covers on them – and sewn cushion coverings in this material.
R82 Kudu
The Kudu is a practical indoor and outdoor wheelchair which combines form and functionality to provide the right fit and support a comfortable posture.
Go to product page