Molift RgoSling Toilet HighBack
A highback flexible sling with optimal functions for toilet situations
Large leg-opening gives access for toileting
Easy to apply and remove
Flexible leg supports allowing individual fitting
Double belt buckles for extra safety
RgoSling Toilet HighBack provides exceptional trunk support and is secured by double belt-buckles. The flexible leg supports facilitate individual fitting and can be positioned in different ways to accommodate the user's functions and needs.
Comfort and safety for the user
Molift RgoSling Toilet HighBack has several alternative loops on both the shoulder and leg straps in order to adjust the sitting angle according to the user's needs, including an upright sitting position. The sling provides exceptional support in the sitting position. The belt-buckles can be adjusted along it's length to get optimal weight and pressure distribution whilst maintaining good stability and safety.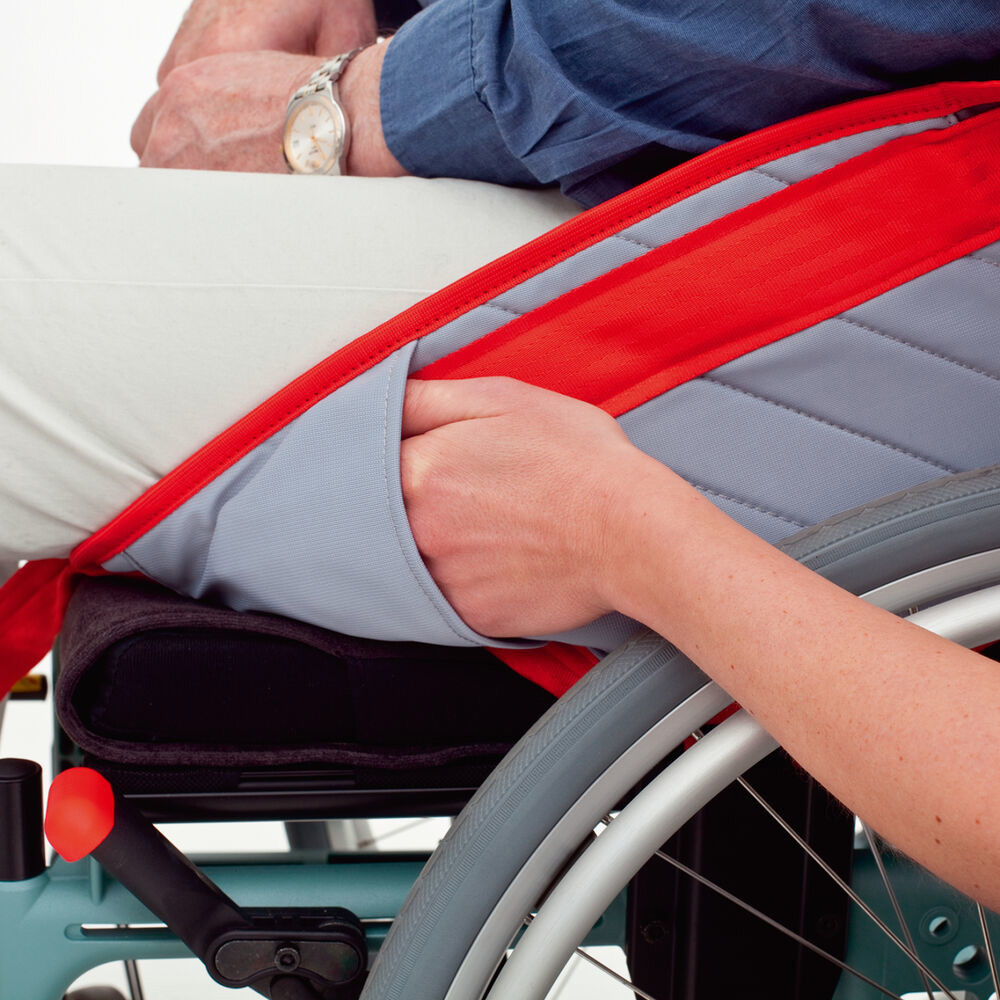 Application pockets
Pockets in the back and on the legrests facilitate application, primarily in a sitting position.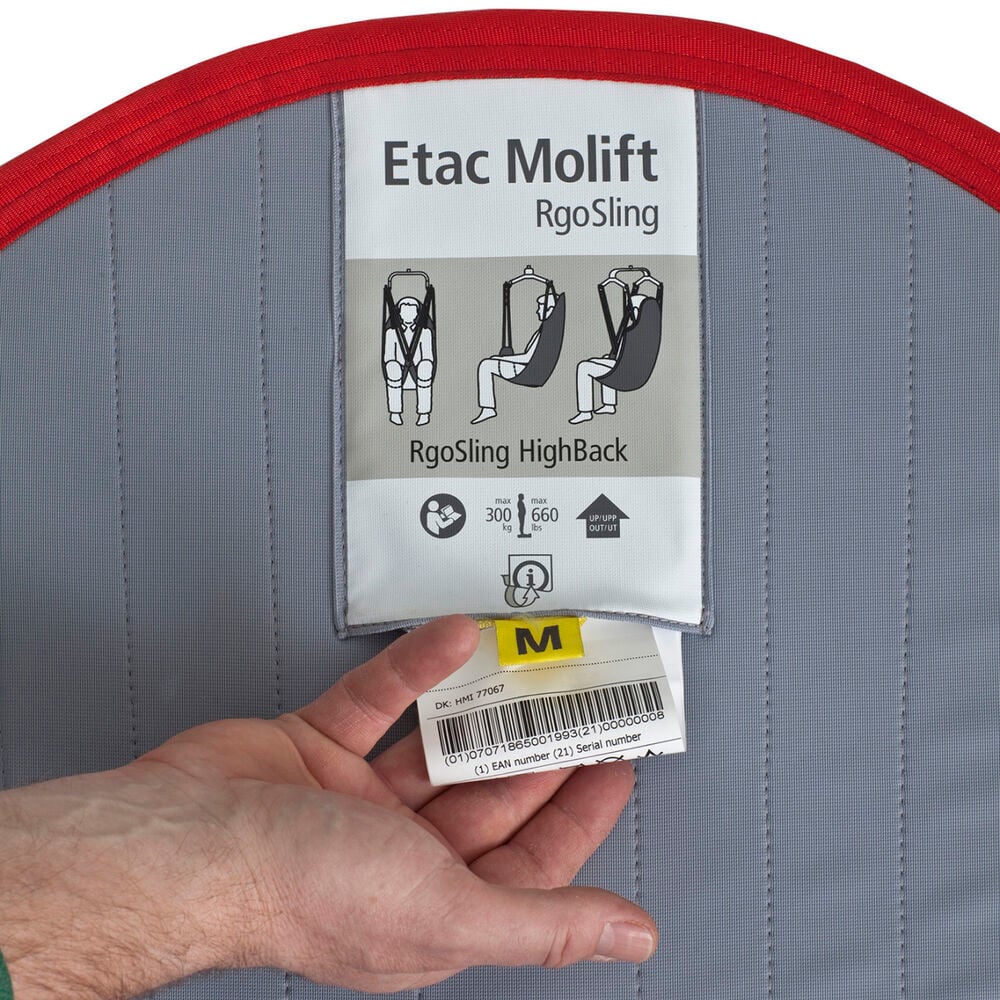 Flip up labelling system
Clear and visible information for everyday need. Maintenance information flips up behind the main label.
Alternative application of leg support
Unique fixing of the leg support facilitates flexible and individual application
Colour coded loops
Colour coded hoisting loops on the legrest make it easier to find the right fit when assessing the seat angle.
Specifications for all variants
Material
Polyester, PE-cellfoam
Maximum user weight (kg)
300
| | Item number | Height (mm) | Recommended user weight (kg) | Waist size (mm) |
| --- | --- | --- | --- | --- |
| XXS | 1720600 | 600 | 12-17 | 400-650 |
| XS | 1720610 | 660 | 17-25 | 600-800 |
| S | 1720620 | 760 | 25-50 | 700-950 |
| M | 1720630 | 820 | 45-95 | 850-1100 |
| L | 1720640 | 890 | 90-165 | 1000-1250 |
| XXL | 1720660 | 1030 | 230-300 | 1350-1600 |
The sling has an expected lifetime of 1 to 5 years under normal use. Washing at higher temperatures wears out the material faster. The sling must be inspected regularly, preferably prior to each lifting operation, but especially after it has been washed. Make sure not to damage or remove labels when cleaning.
Documents
Download of user manuals are intended for expedient purpose only. The products in reference may be subject to change without prior notice and reader's discretion is advised to ensure coherence with product version and article number as well as the appropriate translation.
Molift RgoSling - Benefits of the sliding loops functionality
See the benefits of the sliding loop functionality and how it enables a comfortable and highly ergonomic patient transfer for the user.