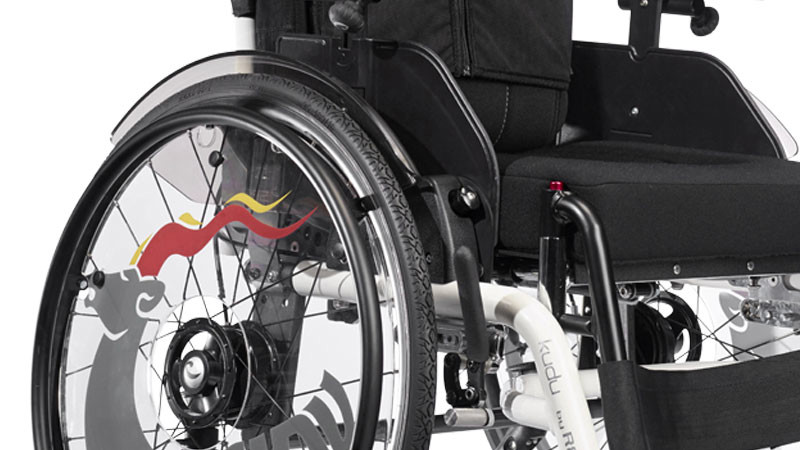 Mud guards for R82 Kudu
Mud guards are popular accessories for Kudu and the optimum positioning of them is obtained by choosing the set that corresponds to the wheel combination on the Kudu.

When opting for the highest possible seat height of 530 mm – see page 27 in the Kudu User Guide – with the 24" + 7" wheel combination, the mud guards get the optimum position when the variants 952024-7H and 952024-07H are used.

These make allowance for the adjustment made of the wheel positioning.

The two new kits are available now and will be integrated in the overview on our website and in our price list.
R82 Kudu
The Kudu is a practical indoor and outdoor wheelchair which combines form and functionality to provide the right fit and support a comfortable posture.
Go to product page