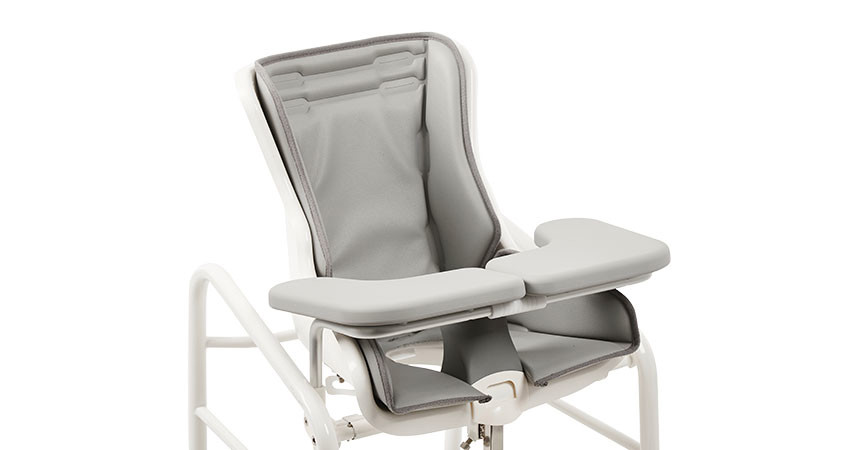 Armrest/tray for R82 Swan
Swan and Flamingo have several overlapping areas of use – now they also share an accessory.
The PU arm rests that also double up as a tray can now be fitted on Swan as well thanks to Swan specific mounting brackets.
R82 Swan
The Swan is a stable and simple toilet and bathing chair suitable for children and youngsters.
Go to product page