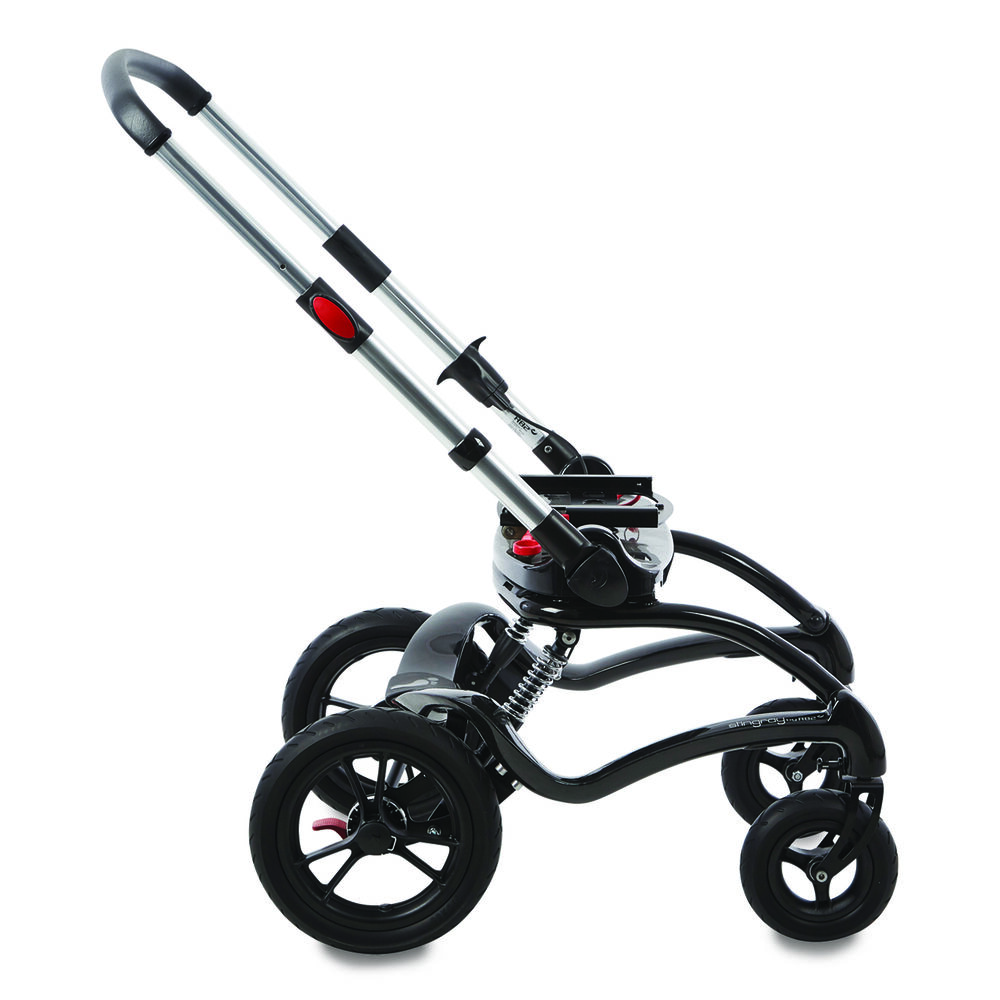 R82 Stingray Frame
The Stingray frame with 180° degree turntable base makes it possible to move your child from forward to rearward facing without leaving their seat.
The carbon Stingray Frame is in a league of its own with the trendsetting design, great adjustments and ease of steering. The features of being able to swivel the base with the child in place and having tilt and recline functions mean that the Stingray fulfils almost all requirements for a user.
The Stingray Frame has excellent driving properties, fantastic suspension and with the safe and stable brakes, security always has pride of place.
The Stingray Frame is available in one size with either swivel or fixed front wheels and a choice of different brake systems. Other than the Stingray seats, both the Panda Futura seats sizes 1-2½ and the x:panda seats sizes 1-2 from R82 can be mounted on the Stingray Frame with an adapted interface plate. The Stingray Frame has a max. load of 40 kg.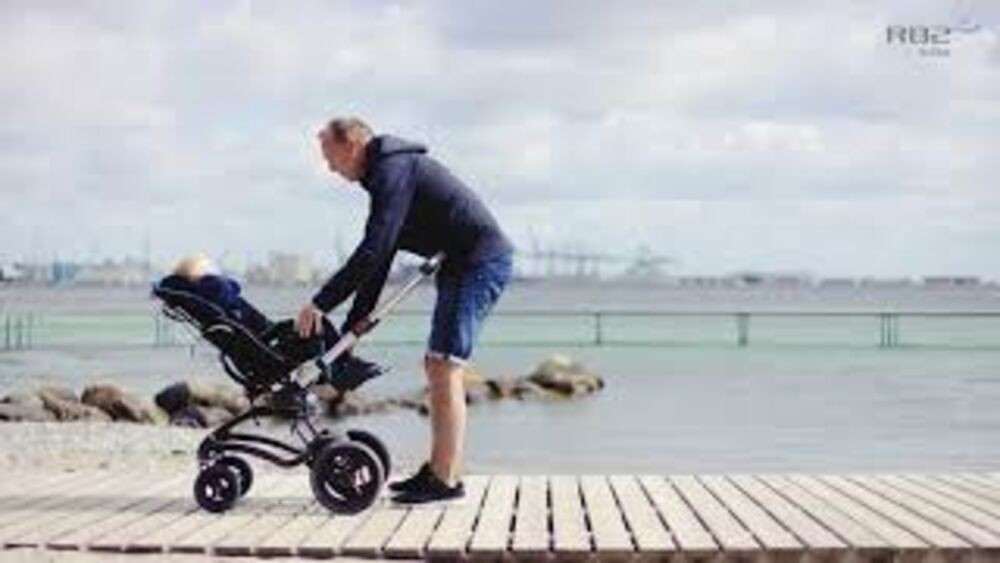 180° turnable seat unit
Revolutionary function with a 180° turnable seat unit. Let your child explore the surroundings during the trip or simply turn the unit to obtain eye contact with your child.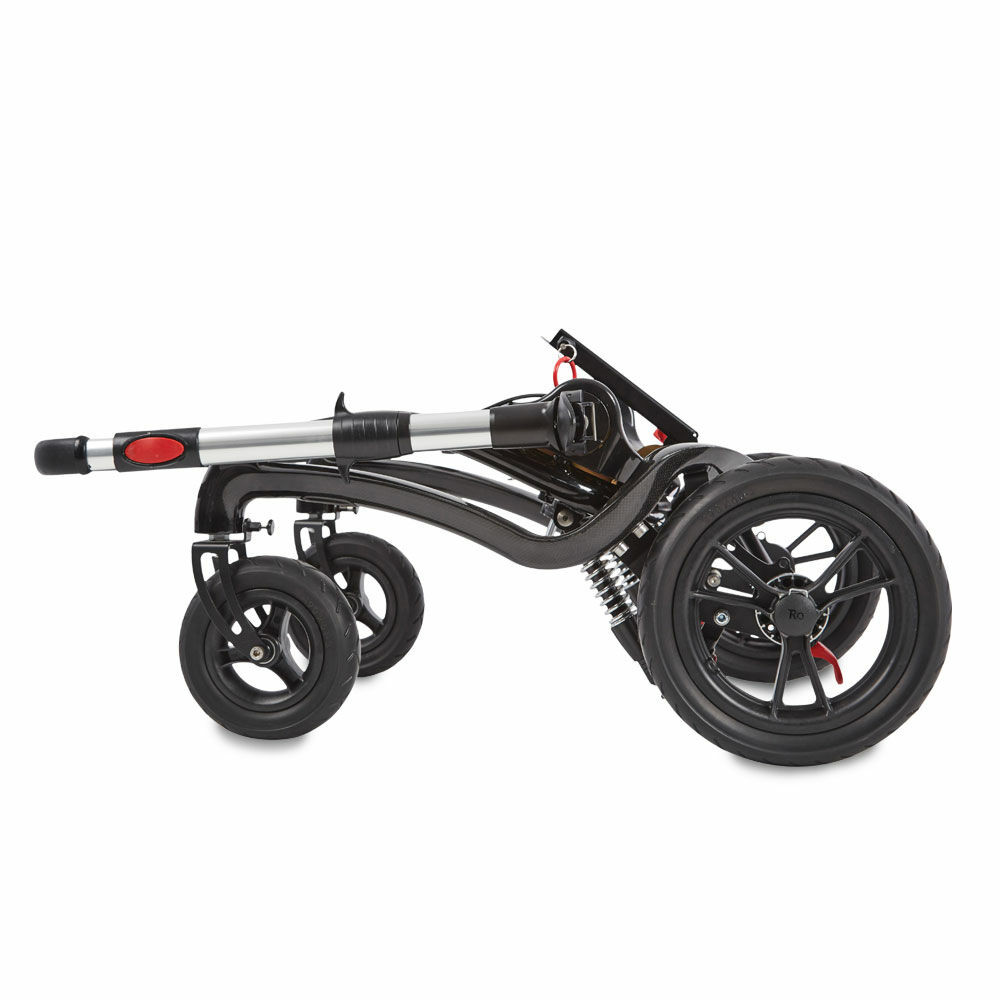 Foldable frame
The Stingray Frame is foldable for storage and transportation.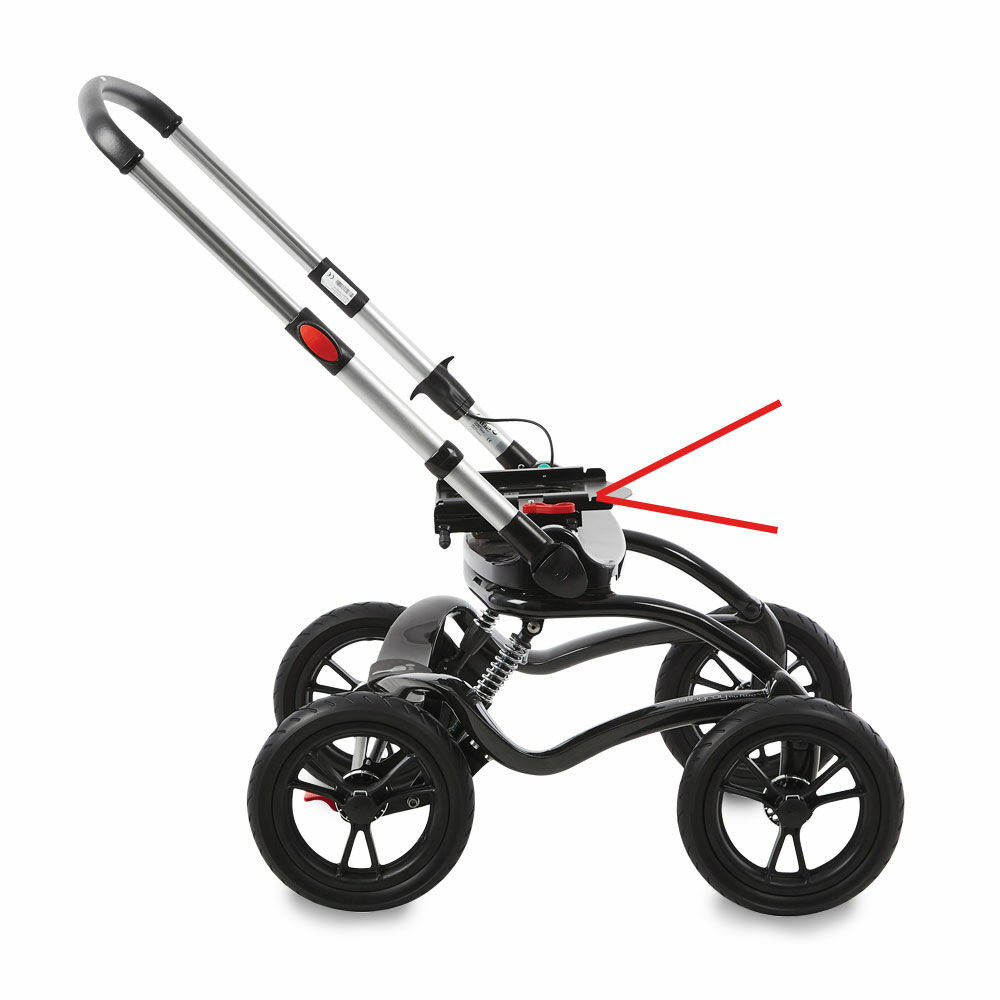 Tilt in space
The tilt in space function is very useful when the user needs to rest. Simply angle the complete unit into the desired position.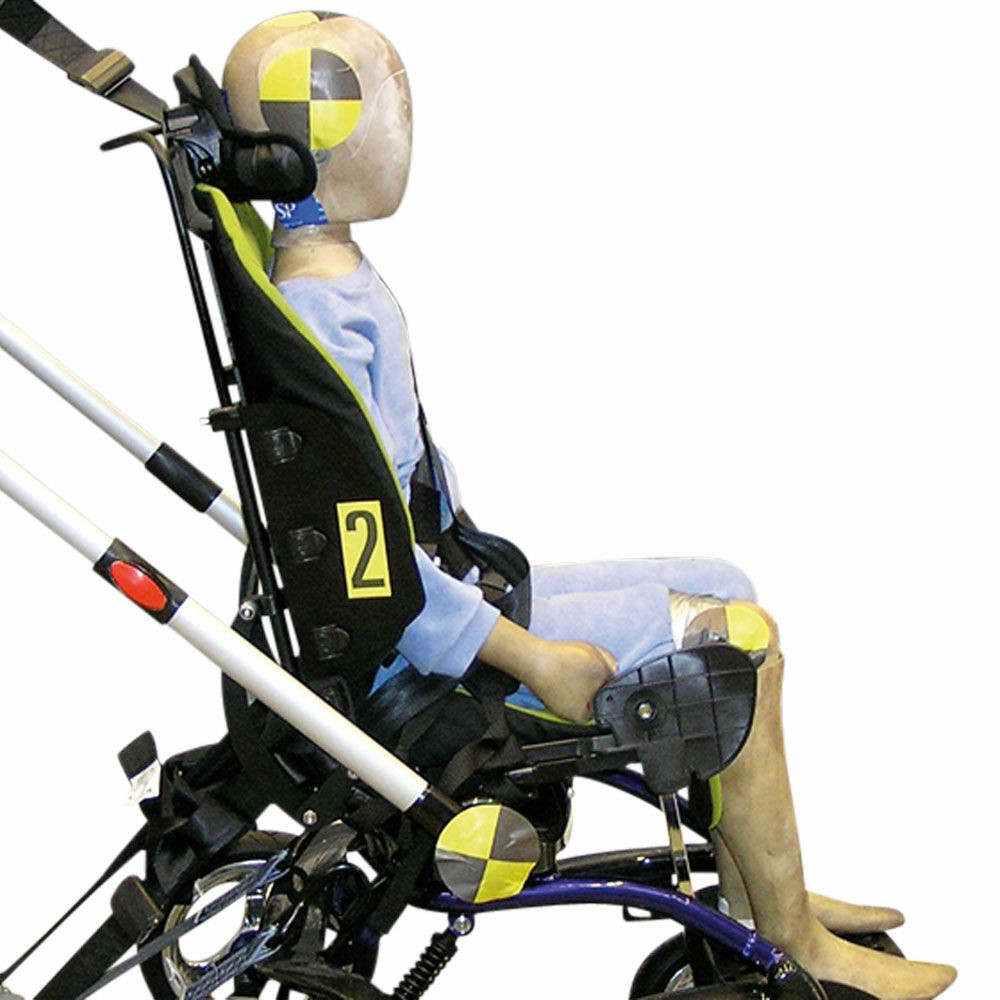 Safe transportation in vehicles
The Stingray Frame complies with the international transit wheelchair standard ISO 7176-19. The Stingray Frame can be used with seat units that comply with ISO 16840-4.
| | Size 1 |
| --- | --- |
| Item number | 870xxxx-x |
| Folded height (mm) | 490 |
| Folded length (mm) | 900 |
| Foot plate (width & depth) (mm) | 310x200 |
| Footrest to seat distance (mm) | 140-450 |
| Leg to seat surface angle (°) | (-30) - 30 |
| Length with large front wheels (mm) | 840 |
| Length with turnable front wheels (mm) | 740 |
| Mass device (kg) | 13.5 |
| Max load (kg) | 40 |
| Max load at transportation (kg) | 40 |
| Maximum rated load (kg) | 55.5 |
| Minimum turning radius (mm) | 1020 |
| Overall height, push brace 15° (mm) | 1000, 1030, 1060 |
| Overall width (mm) | 590 |
| Seat plane angle (°) | 45 |
| Seat surface height at front edge (mm) | 520 |
| Static stability downhill (°) | 10 |
| Static stability sideways (°) | 10 |
| Static stability uphill (°) | 10 |
Front wheels
Available as solid or air wheels.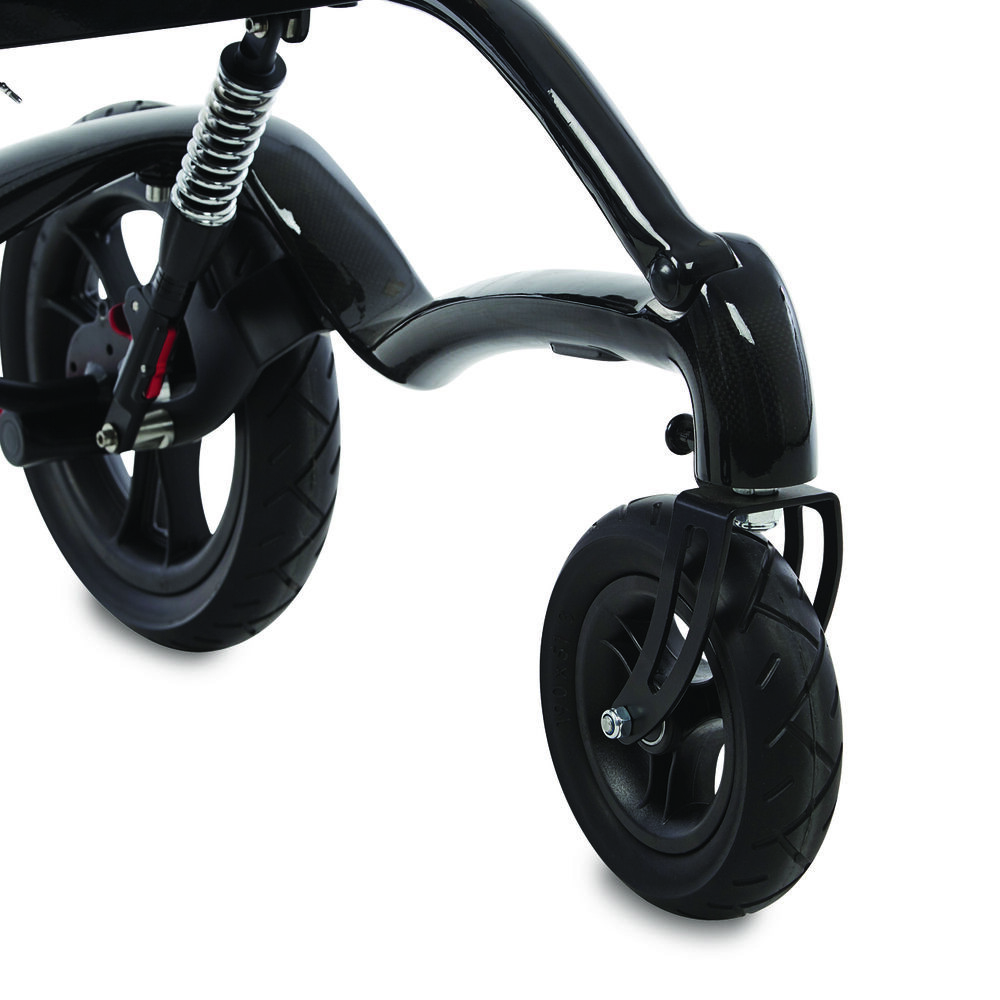 7" turnable front wheels, with directional stabiliser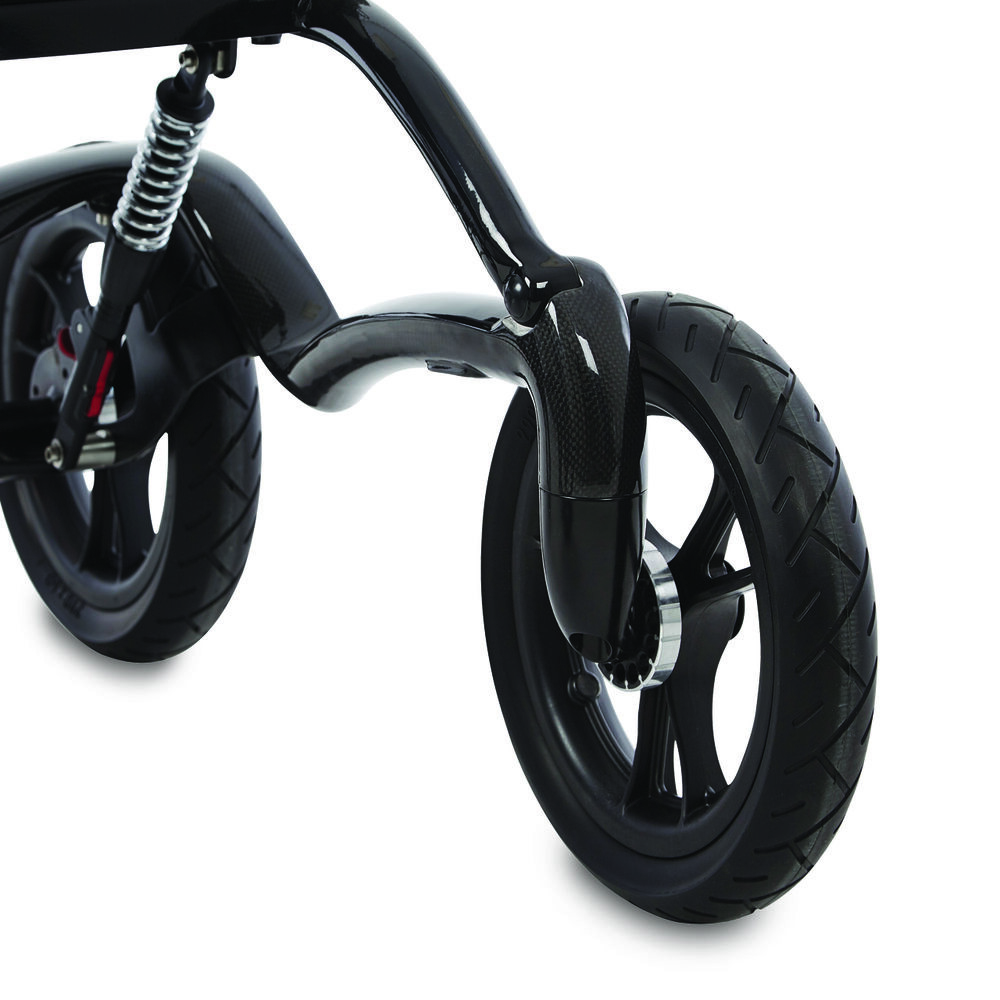 Foot brake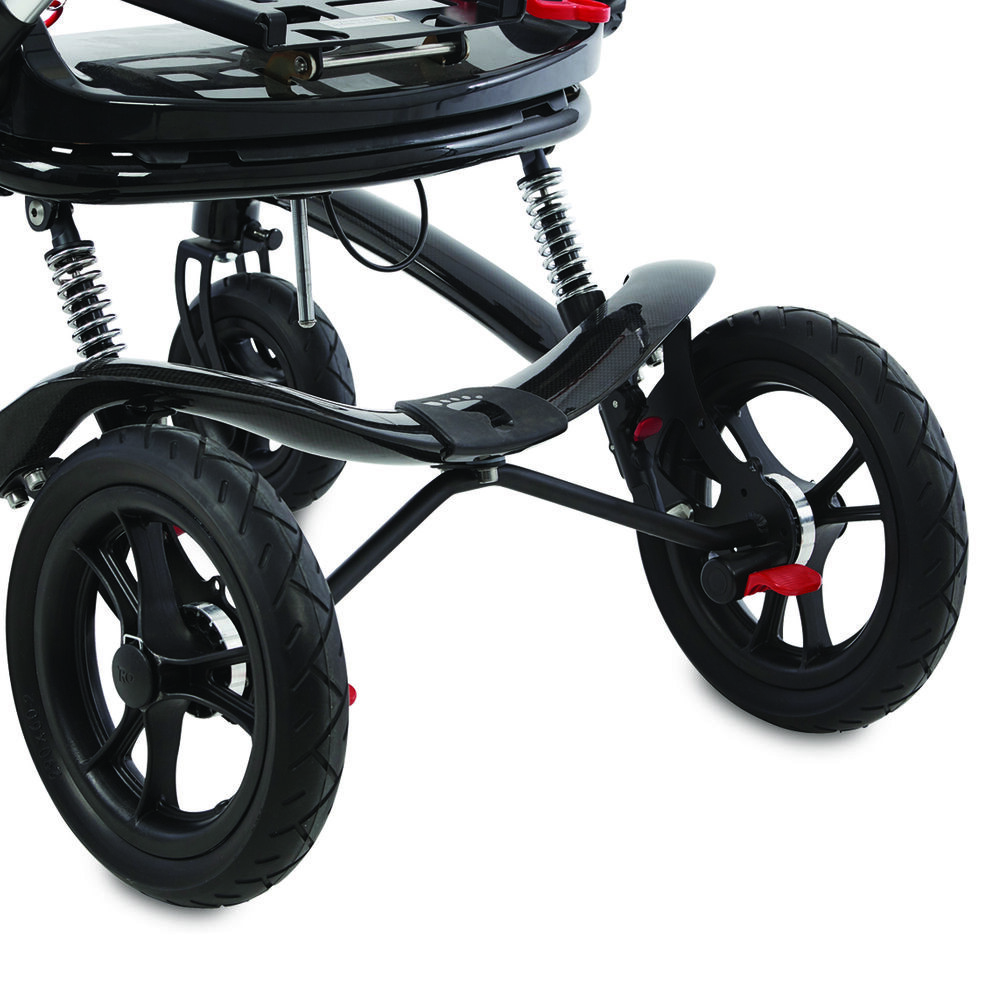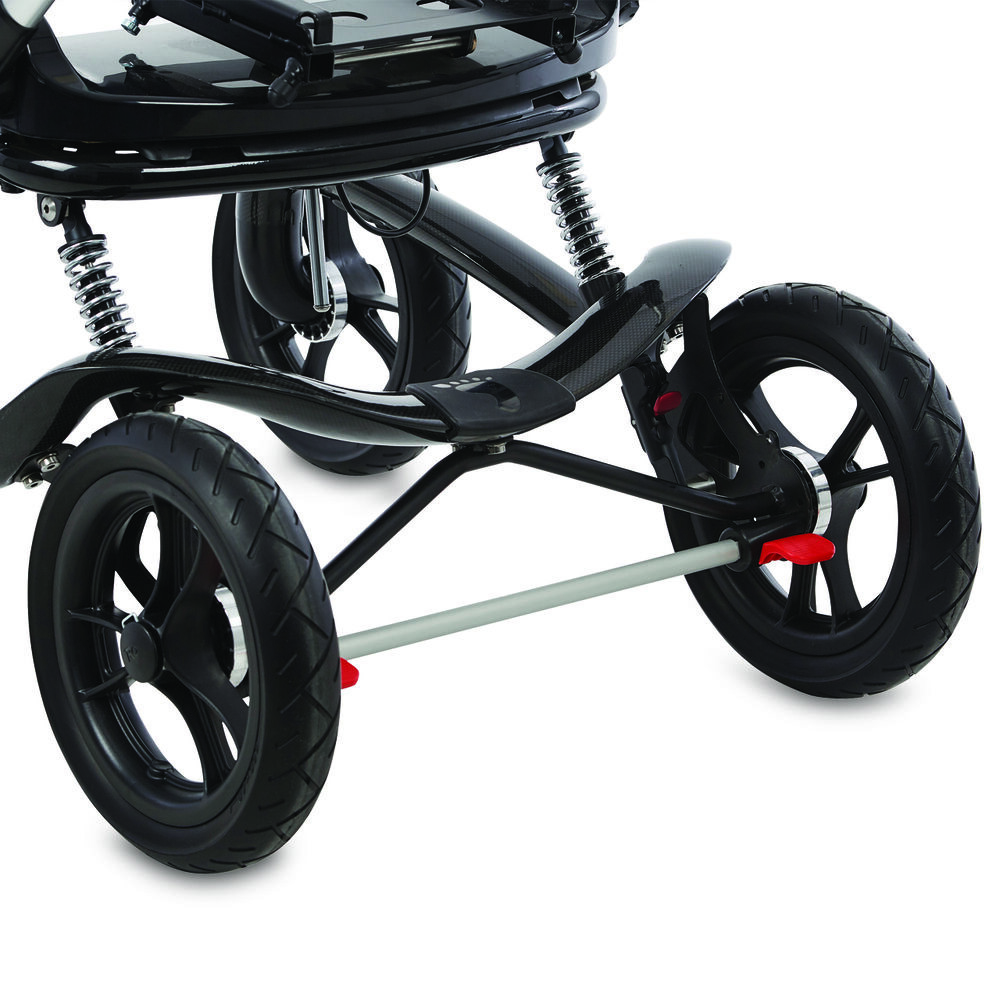 Hand brake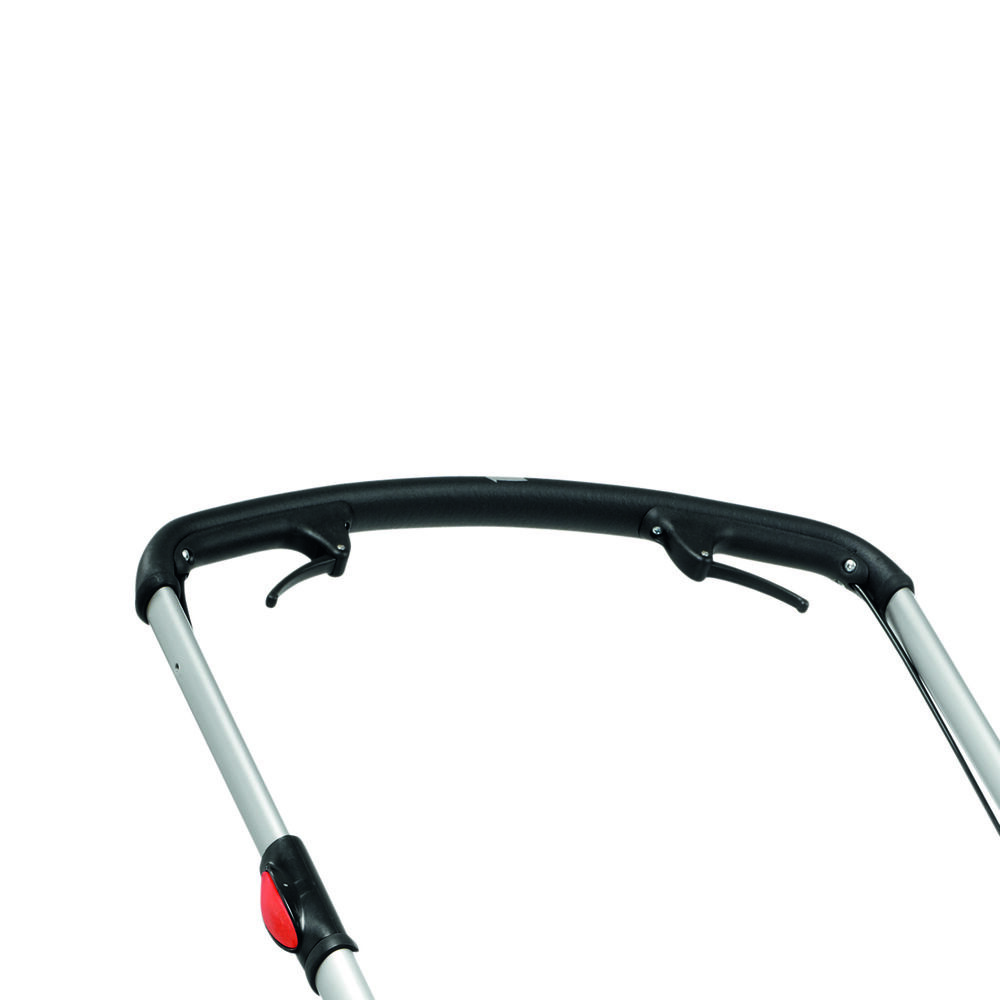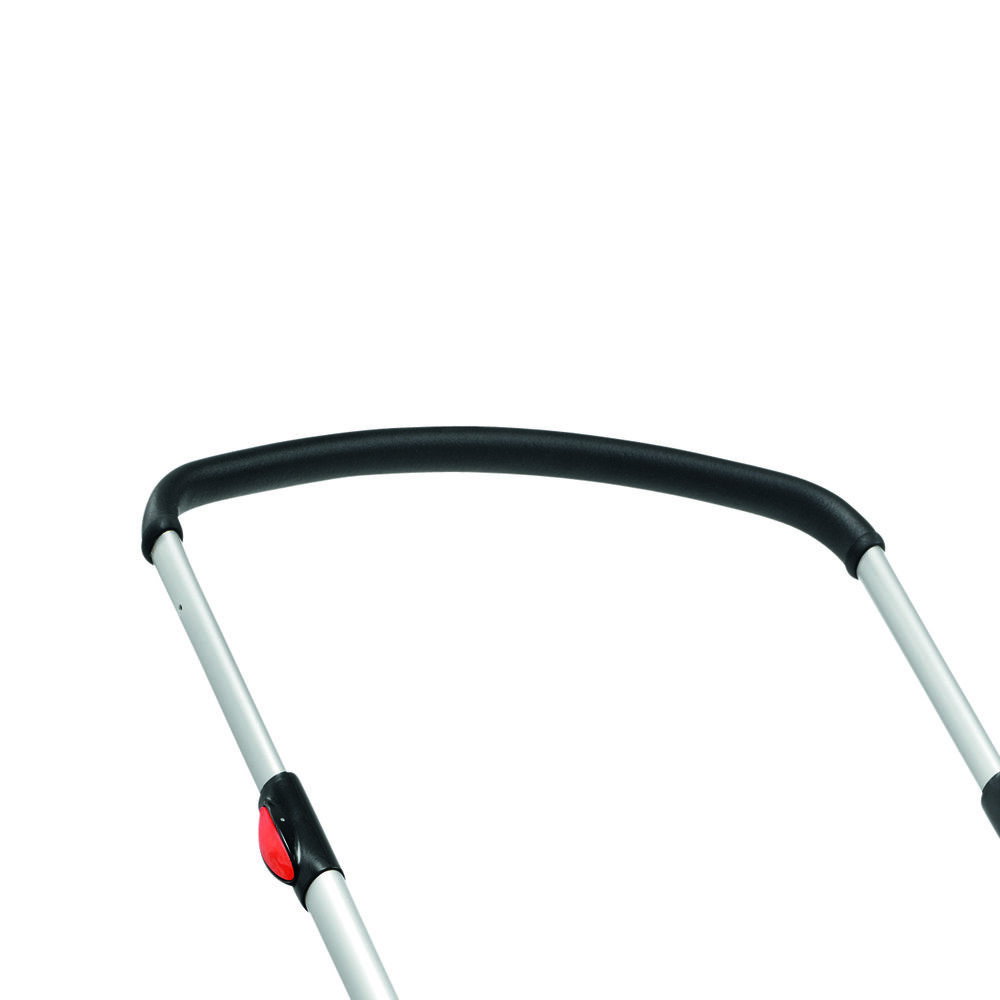 Seats
The Stingray frame can also be used for the Panda futura and x:panda seat units. Read about the seats in the Panda Futura and x:panda sections.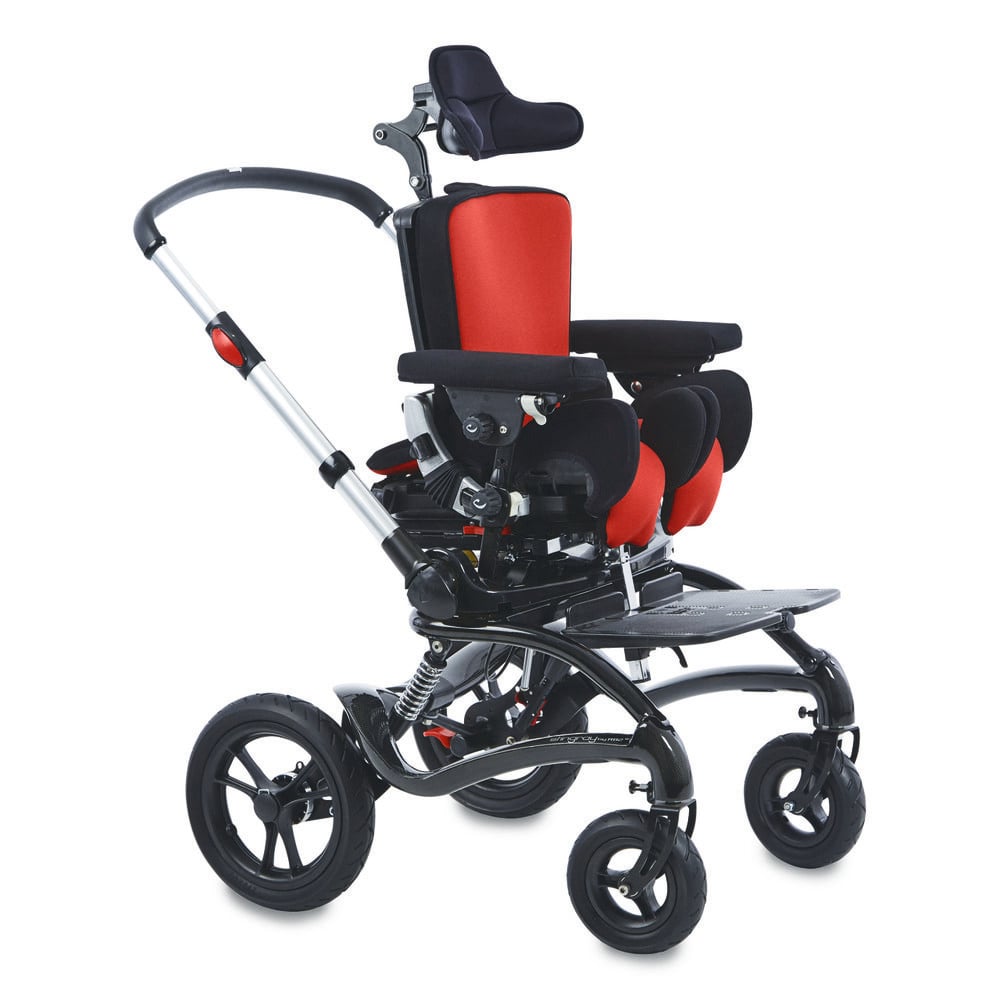 Stingray frame with x:panda seat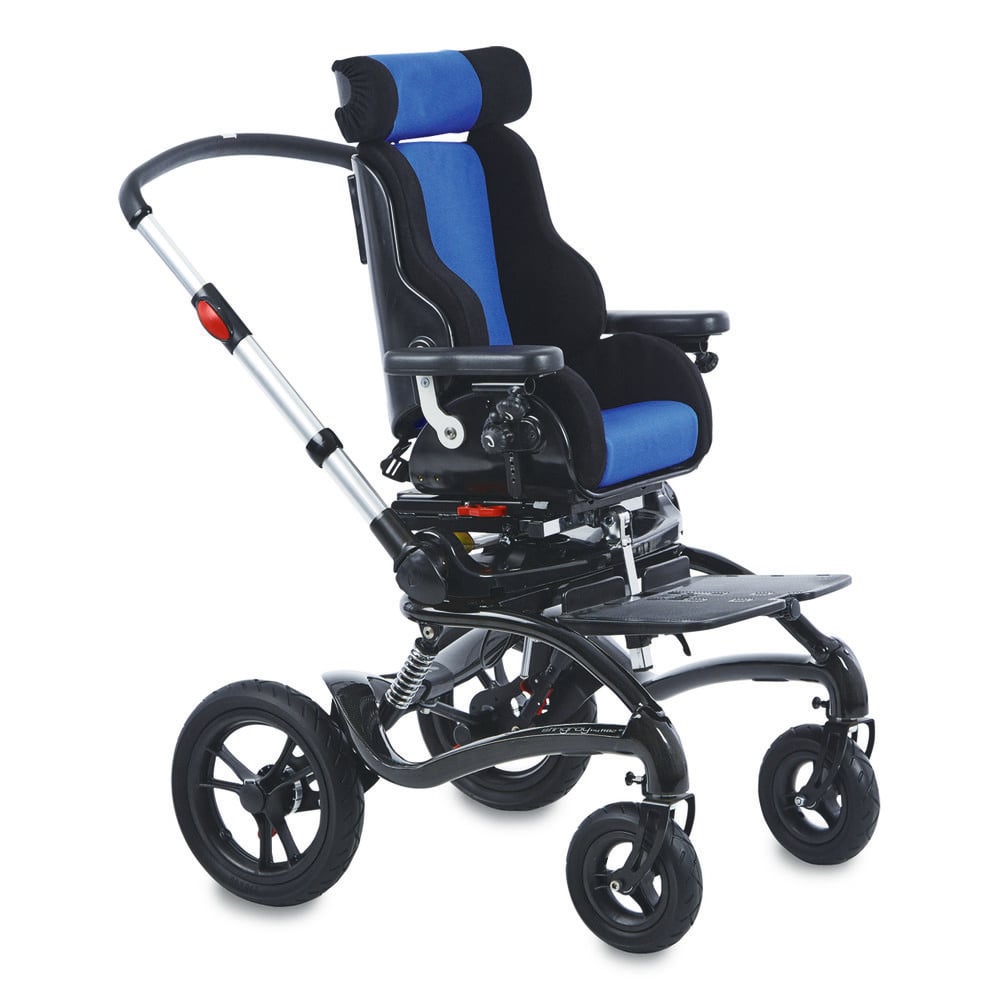 Stingray frame with Panda Futura seat
Documents
Download of user manuals are intended for expedient purpose only. The products in reference may be subject to change without prior notice and reader's discretion is advised to ensure coherence with product version and article number as well as the appropriate translation.