This strong solution has been developed for our larger seats. The height adjustment and tilt function accommodate the users and caregivers needs during use of the seat and transfer in and out of the seat.
Hydraulic height adjustment is known to be able to move a heavy load, like the powered version but with a minimum need for maintenance. These features are often requested for the R82 x:panda size 4 users, the R82 Panda Futura 5 users and their caregivers.
The maximum load for the R82 High-low:xo size 3 with hydraulic height adjustment is 100 kg and the max. user mass, when used in combination with Panda Futura 5 is 85 kg and for the x:panda size 4 it is 80 kg.
The max. load and user mass can be found in the frame and seat combination.
You can find additional information about the different height adjustment solutions here.
Read more about our large seats below.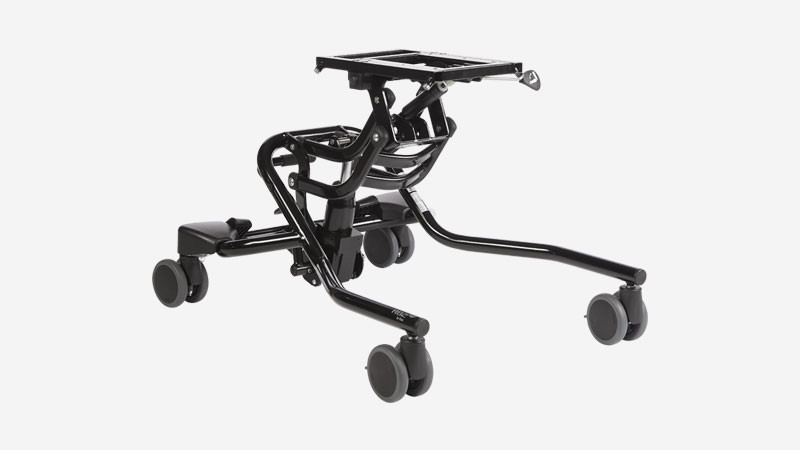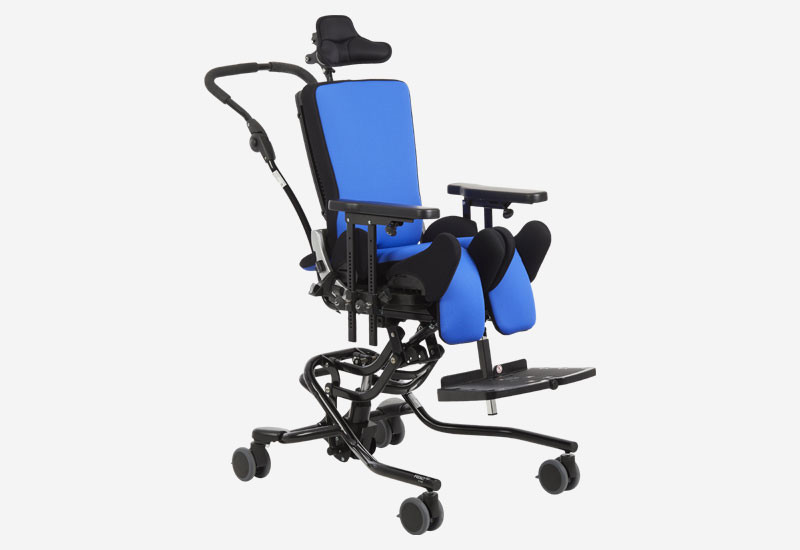 R82 x:panda
The R82 x:panda is a multi-adjustable dynamic seat, developed to establish an ideal seating position for children and youngsters living with a disability.
The R82 x:panda is a multi-adjustable dynamic seat, delivered in 4 different sizes. The largest seat offers 12 cm in seat width and 14 cm of depth adjustment coupled with sliding back growth.
The back is dynamic, making it possible for the child to extend and push back against relatively light resistance and then regain the desired sitting position. The back is lockable which could be preferred in feeding situations and required when being used in transportation. The back can also be angled to make it possible to seat the child with either an open or closed hip angle.
Learn more about the R82 x:panda
R82 Panda Futura 5
The R82 Panda Futura 5 is a comfortable supportive seat for larger children and teenagers.
The seat is available in two versions; Standard and Active which provide the required comfort, support and freedom of movement. The back of the seat unit can be adjusted independently of the seat. The pivotal point of recline is anatomically correct, being in line with the hip joint. The back angles from -5° to 30°.
The seat is supplemented with and prepared for many optional accessories to fulfil the needs of the individual user.
Learn more about the R82 Panda Futura 5