Molift Mover 205
All-round mobile lift for all situations
A workhorse for frequent and everyday use
Molift Mover 205 is a flexible all-round mobile lift for all lifting and transfer situations in nursing, institutional and hospital settings. Although having a low total weight of 83 lbs, facilitating wheeling and maneuverability, the unique construction allows a safe working load of 451 lbs.
Excellent reach, low and high
Molift Mover 205 has an excellent lifting height, of 14–71 inches. It has a standard 4-point sling bar that used together with a Molift Sling provides a comfortable and spacious position for the user. A quick-release function provides options for other sling bars in different dimensions. The version with support arms can be used for walking and gait training activities. The hoist is powered by an environmentally friendly NiMh battery.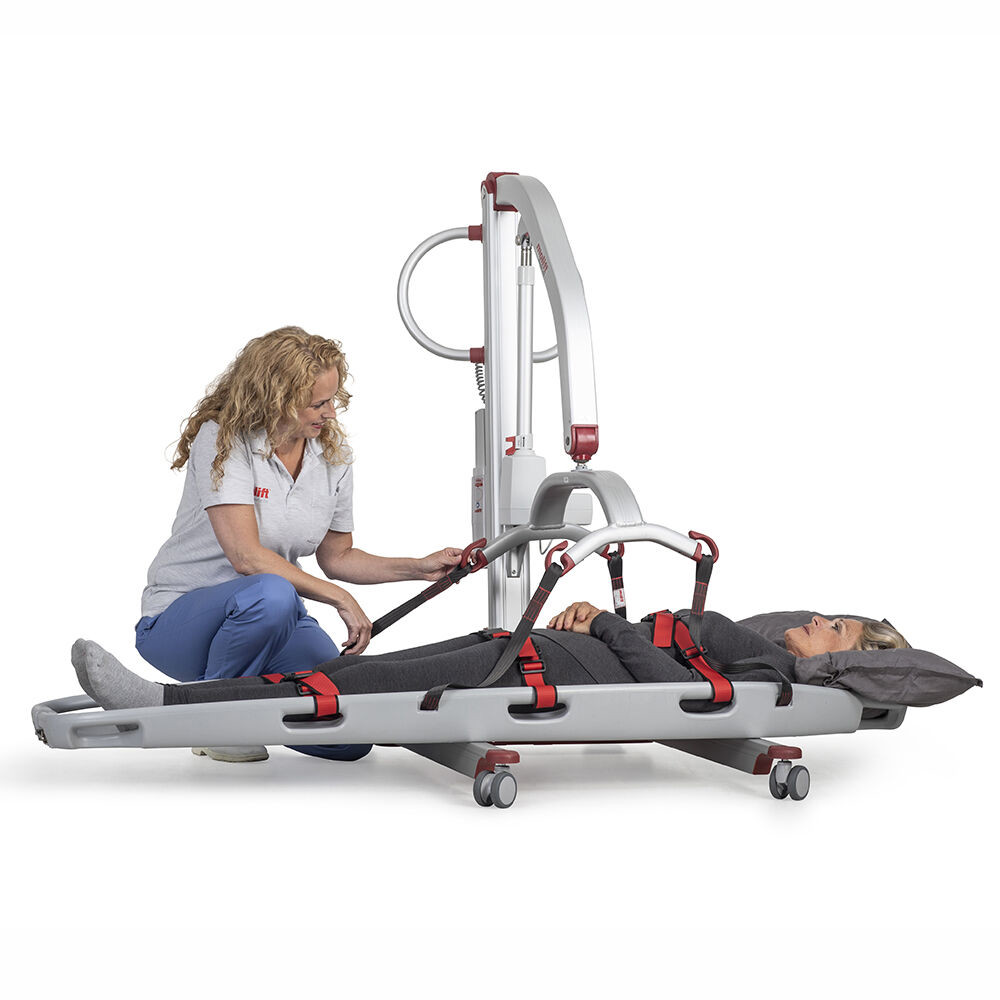 Easy lifting with a stretcher
The Molift Stretcher can be used directly on the standard 4-point sling bar, making it easy to lift a multiple trauma patient, a patient with suspected spinal cord injuries, or an unconscious patient.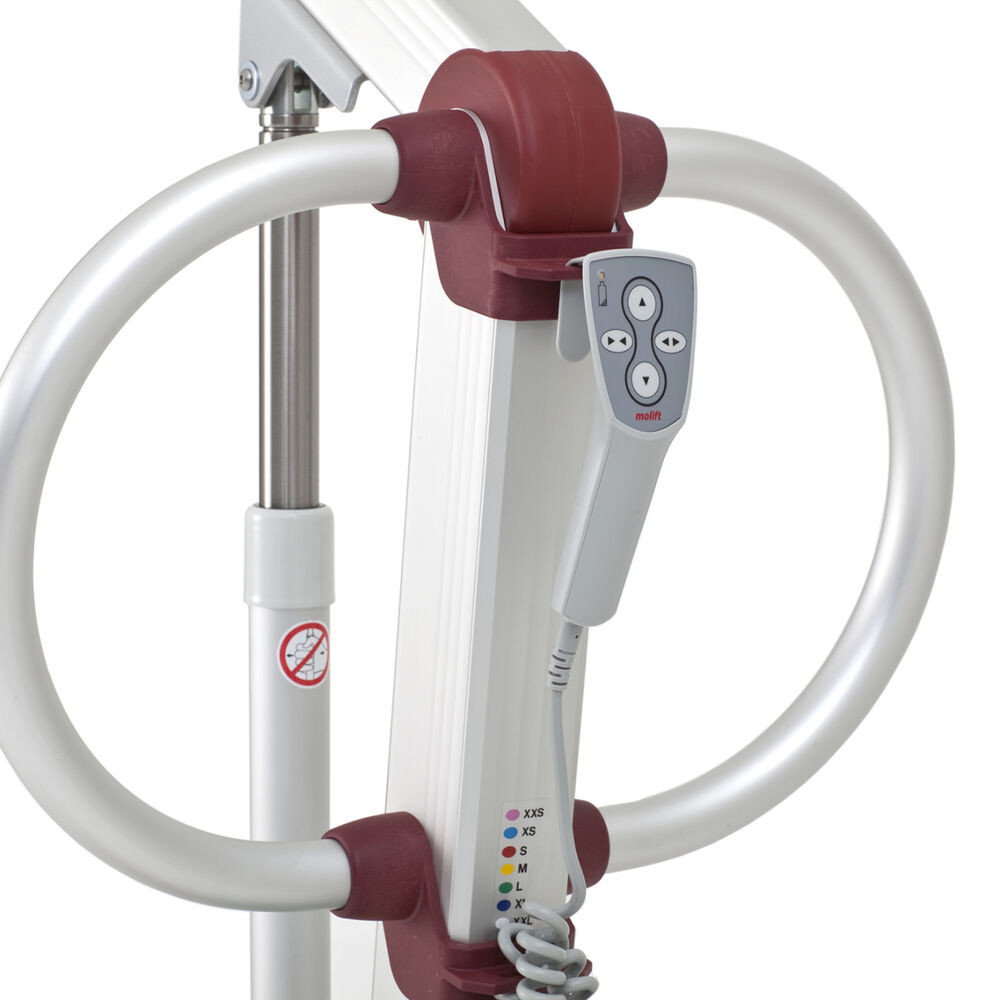 Unique push bar
The unique push bar provides the best possible natural grip, creating good ergonomics and many grip possibilities.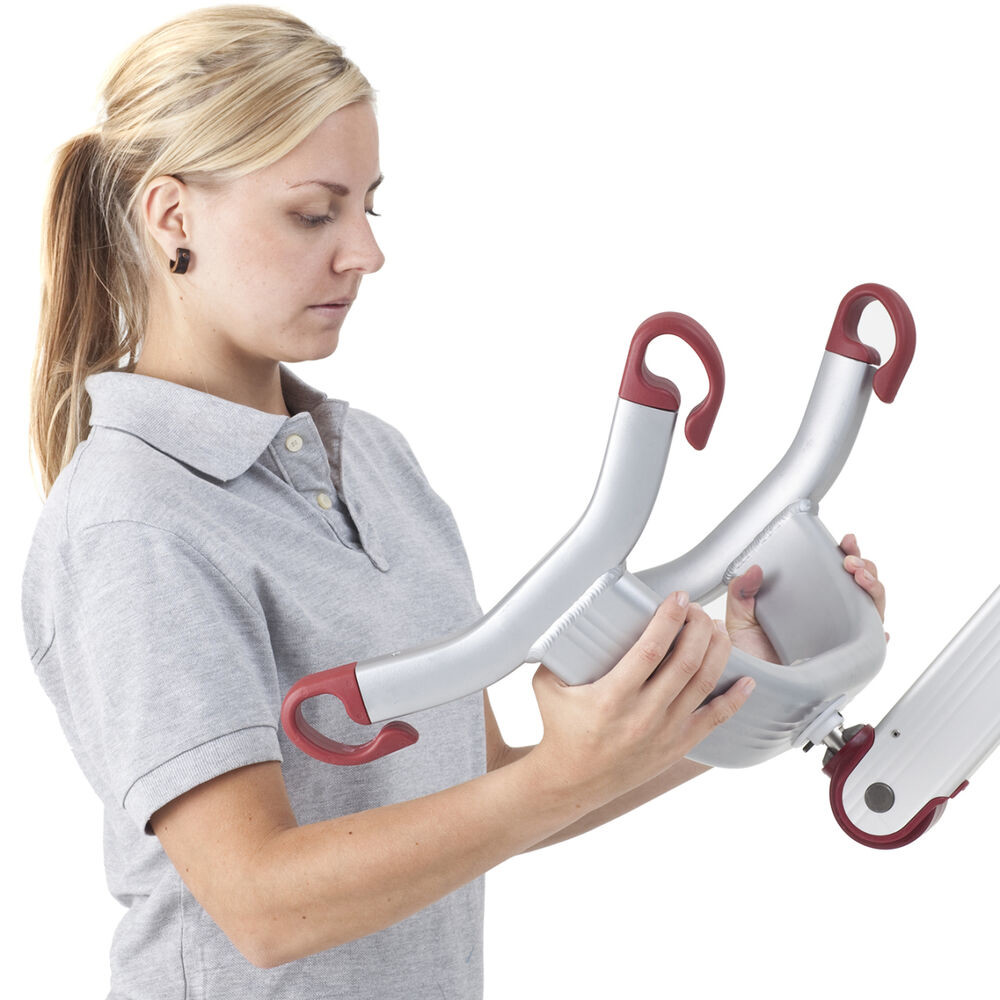 Unique quick-release function
The sling bars for Molift Mover 300 have a unique quick-release function. This makes it very easy to change to different sling bars in other sizes.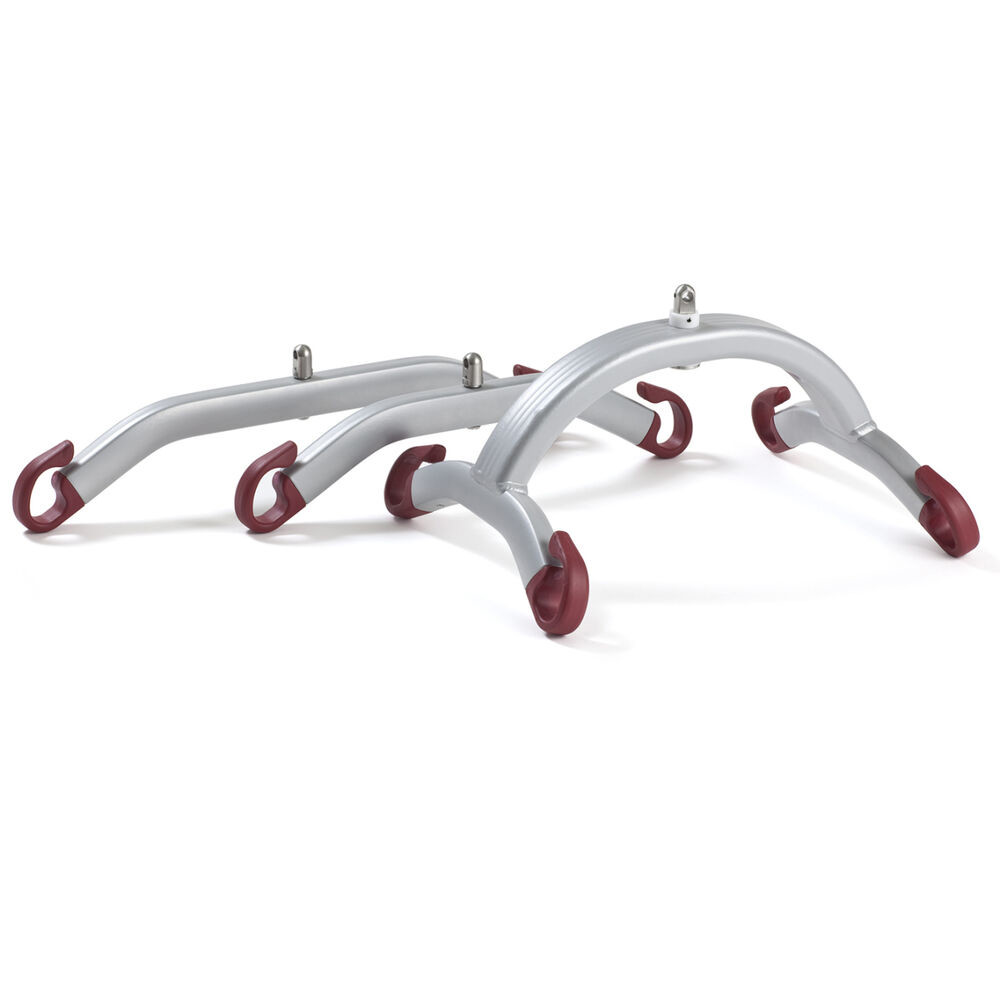 Several alternative sling bars
The lift can be used with both a 2-point and a 4-point sling bar. The sling bars are available in many variants and can easily be replaced without tools.
Specifications common for all sizes
Battery
NiMH 26.4 V - 2.6 Ah
Lifting speed 165 lbs (inch/sec)
1.6
Battery charge time (hours)
3
Material
Aluminum, steel
Leg height (inch)
4.5
Maximum user weight (lbs)
451
Length (inch)
50.5
Rated performance
50 lifts at: 165 lbs and 20 inch
Lifting height max (inch)
82.5
Service software
Included
Lifting height min (inch)
14.8
Width chassis, legs open inner (inch)
42
Lifting interval (inch)
56.5
Width chassis, outer (inch)
27.5
| | With 4-point sling bar | Standard chassis, support arms |
| --- | --- | --- |
| Item number | M14001 | M14150 |
| Weight (lbs) | 86.4 | 100.5 |
Documents
Download of user manuals are intended for expedient purpose only. The products in reference may be subject to change without prior notice and reader's discretion is advised to ensure coherence with product version and article number as well as the appropriate translation.