A new generation of toilet aids
The toilet seat raiser My-Loo fixed belongs to a whole new generation of innovative products from Etac that we call "Next Level". They have been developed to promote independence, dignified personal hygiene and new opportunities for users and prescribers.
But above all, they were designed to push the boundaries of existing toilet aids. The recently received Red Dot Design Award reinforces that our approach was right. Winning the internationally sought-after award, is the best recognition we could get.
How a raised toilet seat improves quality of life
Toileting can pose a challenge for people with reduced mobility. Not only can it be a physical difficulty, but there is also the psychological aspect of wanting to manage toilet visits independently. This is where a raised toilet seat can make a world of difference.
Simply raising the seat a few cm decreases the distance between sitting and standing, which makes transfers both easier and safer. It also improves comfort while seated, as it assures a correct angle between trunk and legs. Most importantly, it enables users to maintain their independence for longer. Even when assistance is needed, the seat helps to facilitate transfers for caregivers, making the process smoother and safer for both user and carer.
The benefits of My-Loo fixed
Discreteness is of high importance for most users. A toilet aid should not have to stand out, but rather blend into the existing bathroom. With its contemporary and streamlined design, My-Loo doesn't only fit in, but also adds to modern bathroom interiors.
The seat opening is extra-large, providing improved access for the user. The unique and patented arm support solution offers flexible and individualised support during transfers. An innovative assembly method ensures easy and ergonomic attachment of both seat and armrests to the toilet. In addition, My-Loo has been developed with durable materials and a minimum number of parts to promote sustainability and long-term use.
Product Features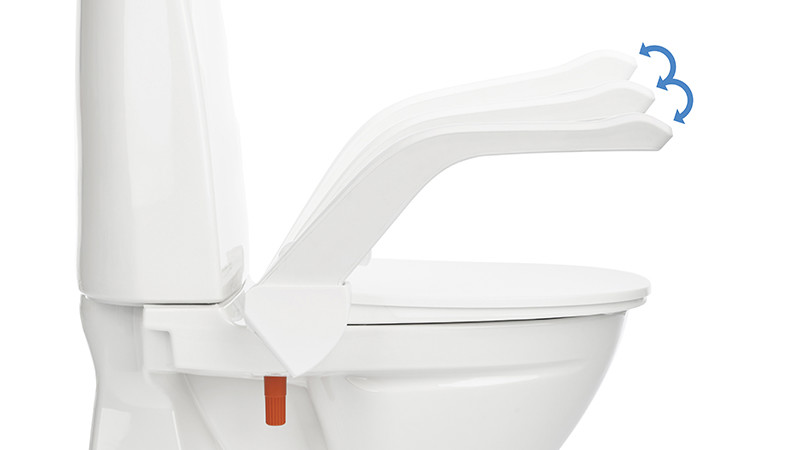 Patented arm support solution
The armrests have a unique height-adjustment mechanism. They can quickly be adjusted to three heights and are easily folded up and down without pinching risk for the user. If needed, My-Loo can be used with only one armrest.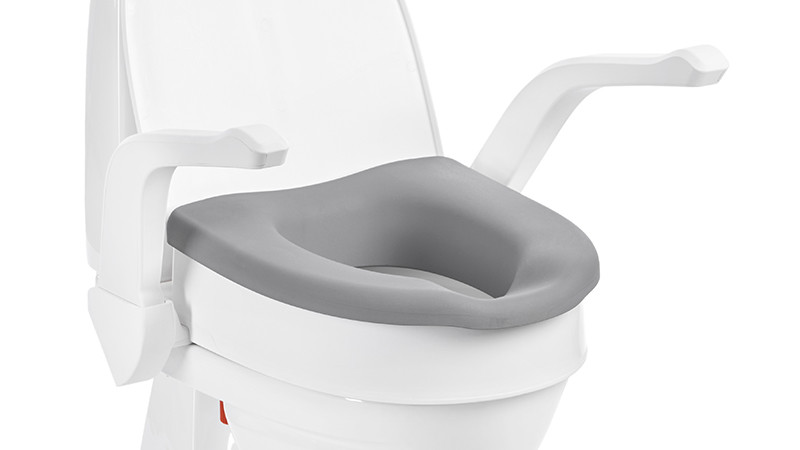 Comfortable and spacious
Generous recesses and an extra-large seat opening ensure excellent accessibility. The free space around the seat provides plenty of room for different body shapes. For additional comfort, a soft seat is available as an accessory.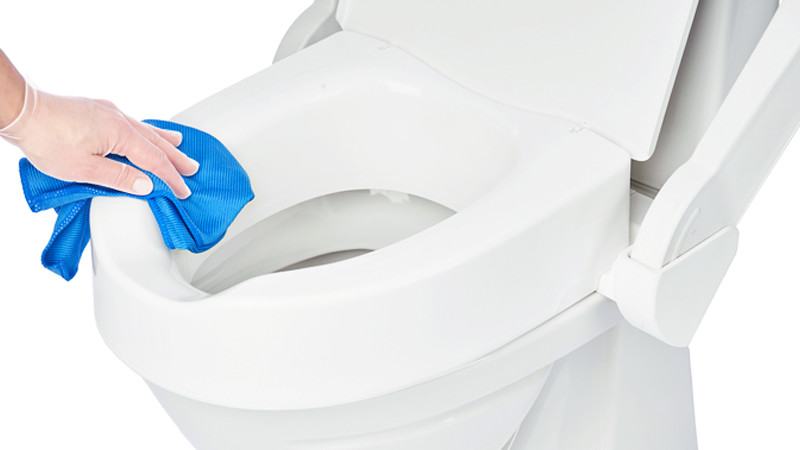 Safe, stable and easy to clean
Users can stand up and sit down safely thanks to the stable, easy-grip armrests and raised seat. The smooth surfaces are easy to wipe off with a soft cloth. Should separate cleaning be required, the seat is easily removed and put back in place.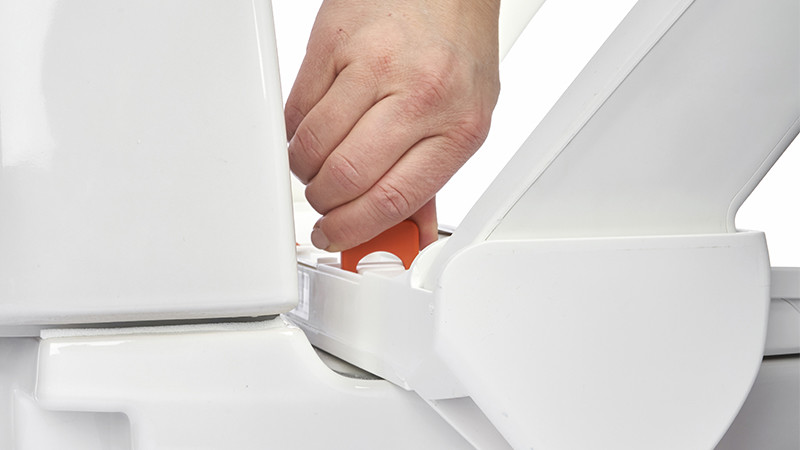 Ergonomic and simple installation
Etac My-Loo is quick and convenient to install due to an innovative new solution where practical "quick-fitting nuts" make it possible to attach the raised toilet seat from above. The armrests can then smoothly be clicked into their brackets.
The design process of My-Loo
There is a classic Henry Ford quote that states "If we had asked the people what they wanted, they would have said 'faster horses'". In essence – just because users are the experts on what they want solved, they can't necessarily foresee the solution. That's our job. Good design requires understanding the users' problem, take it through a process of both creativity and engineering, and then strive to deliver something beyond their expectations.
However, great design should also challenge conventions. Which is what we set out to do when we started our "Next Level journey". We wanted to create products that offer entirely new and superior possibilities.
A collaboration with industrial designers
Therefore, Etac's experienced development team joined forces with the skilled designers at Myra Industrial Design. The starting point for the project was functionality - for everyone who would handle and use the product. Numerous factors were considered including everything from safety, comfort and flexibility to hygiene and installation. We then set the bar for aesthetics, with high demands for a pure and stylish design to match modern bathrooms.
The co-operation resulted in a toilet seat that gives concepts such as hygienic, safe and appealing a new meaning. With its gently sweeping lines and excellent ergonomics, My-Loo fixed is truly an innovation. A belief that is now further reinforced by receiving a Red Dot Design award.
The Red Dot Design Award
Red Dot is one of the world's most prestigious design awards and constitutes a renowned seal of quality for excellent product design. The international jury evaluates factors such as functionality, ergonomics, durability, ecological compatibility and degree of innovation.
The 2021 competition had more applications than ever before in the 60-year-long history of Red Dot, with entries from over 60 countries. The vast starting field makes us especially proud to receive a 'Red Dot Award in Product Design 2021' for My-Loo fixed. The award winners will be showcased in an online exhibition as well as the Red Dot Design museum in Essen.
Red Dot's official motto is "Winning is the Beginning".
We can only agree. We are just getting started…