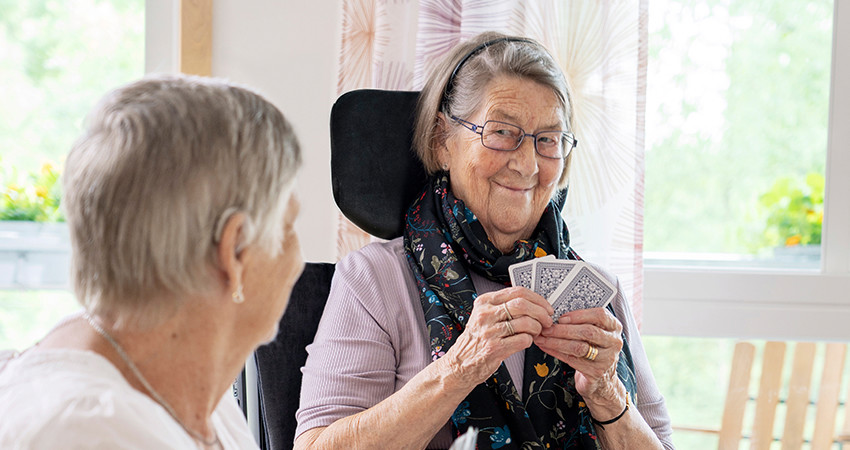 Etac's 3rd anniversary donation
Contributing to independence and wellbeing in later life by donating to Age UK H&W
Our third anniversary donation is directed to Age UK Herefordshire and Worcestershire (Age UK H&W) and their work to promote independence and wellbeing for older people. Through a wide range of services they help older persons to stay active, healthy and remain in their homes for longer.
The older population is one of Etac's largest user groups, and our latest contribution is aimed at their welfare. SEK 50 000 goes to Age UK H&W's "Independence at Home" service, offering assistance for adults to improve their wellbeing at home, while reducing the need for non-medical health and care support. The donation is specifically directed to Age UK in Herefordshire & Worcestershire as they are close to our sales office, and we aim to support as locally as possible.
The programme includes a number of initiatives and helps individuals to:
Tackle loneliness
Find new social opportunities and interest groups
Feel more confident in doing housework and preparing meals
Get support with shopping
Access equipment to improve comfort and safety
Get longer term support if needed to prolong independence and wellbeing at home

We are very grateful to Etac for their kind donation and are delighted that they have decided to support us as part of their 50th anniversary celebrations. This funding will help to pay for our vital services and means that we can help more older people across Herefordshire and Worcestershire to stay independent in their own homes for longer.
- Julia Neal, CEO, Age UK H&W
The recipients of Etac's donations have been carefully chosen to represent our diverse user groups and presence around the world. This time, we are happy to contribute to the important cause of promoting dignity and independence in later life, and support Age UK H&W in their invaluable work to make a difference in older people's lives.
More about Age UK H&W
About Etac's donations
In connection to our 50th anniversary, we will make donations amounting to SEK 250 000 this year. This is the third in a series of five, and the contributions will be earmarked for organisations who work to encourage participation, inclusion, and engagement in their communities. Remaining recipients will be announced continuously, so stay tuned for more information throughout the year.