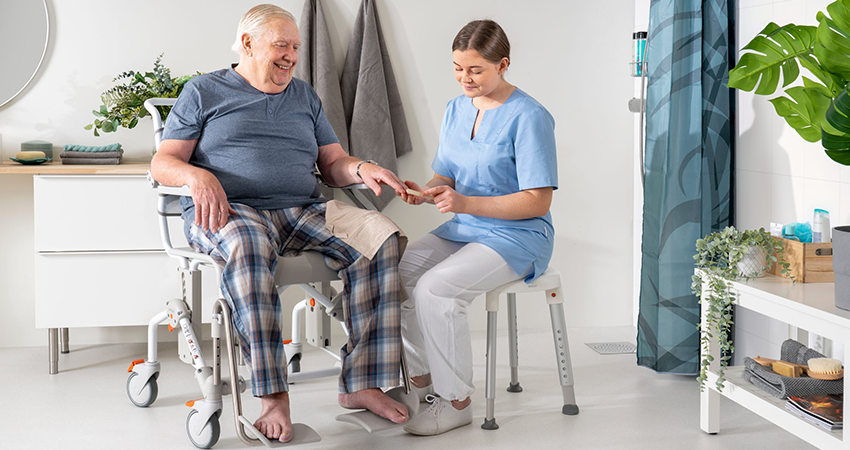 New Etac webinars
"Creating Possibilities with the Etac Swift Mobil-2". This new, 1 hour, free webinar looks at the Etac Swift Mobil-2 shower commode range, recent updates and adjustment possibilities.
Who is the user of Swift Mobil-2 and how should I choose the right model? How do I best adapt the chair to the user's body shape and ability?
Swift Mobil was updated in 2019 with new features, more settings and new accessories. We look at the development of Swift Mobil-2, and show how we have collaborated with prescribers and healthcare professionals to achieve better, clearer and simpler settings.
The webinar is hosted by Tove Filipsson, Etac Education Manager and Physiotherapist on the following dates:
Tuesday 7th June - 09:30
Wednesday 8th June - 09:30
Tuesday 5th July - 09:30
Click here to find out more and book your place!