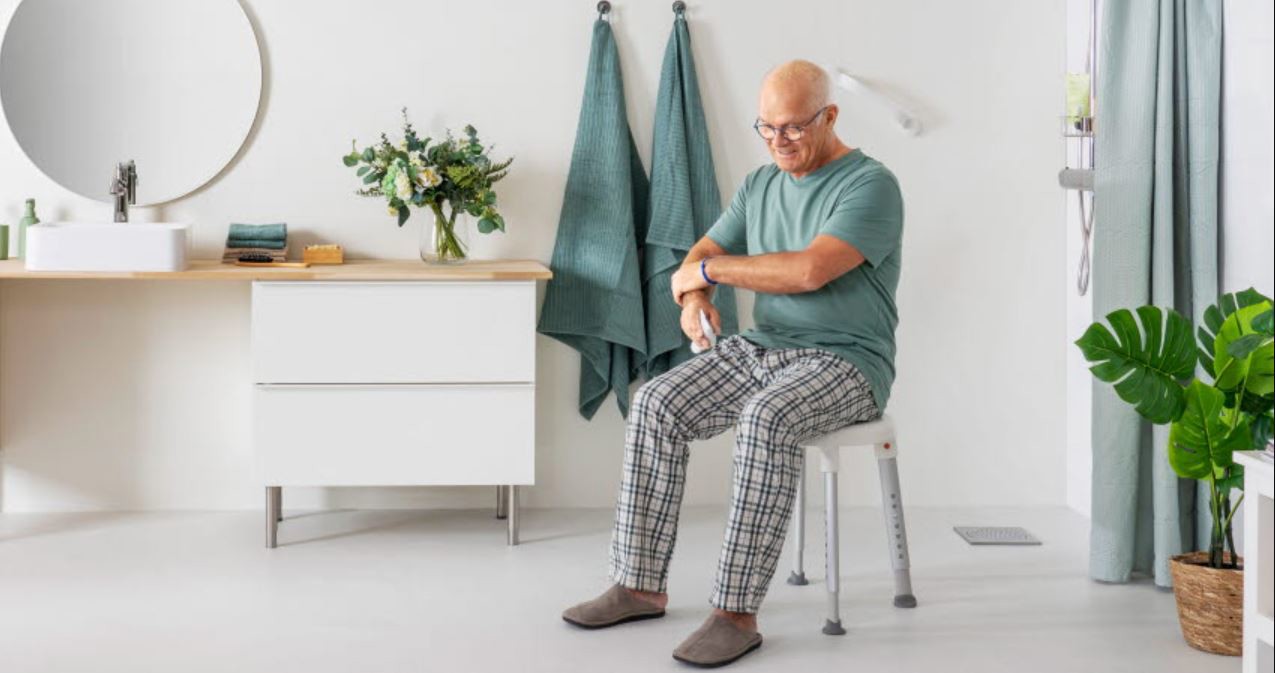 Falls Prevention Week
To coincide with Falls Prevention Week 2022 Etac have launched their Bathroom Safety Guide
Etac takes bathroom safety very seriously and we want to enable people to maintain a safe, independent life in their own home.
To coincide with Falls Prevention Week 2022 we have launched a Bathroom Safety Guide which offers simple solutions and useful tips to help families and their carers.
The guide has been produced in conjunction with healthcare professionals to make sure that the information and advice is accurate and relevant. Click to find out more about Bathroom Safety Guide - Falls Prevention.